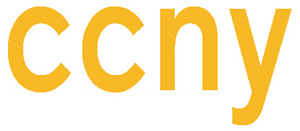 Camera Club of New York 2012 Juried Photography Competition
336 West 37th Street, Suite 206
New York, NY 10018
Contact Email:
info@cameraclubny.org
Call Type:
Unspecified
Eligibility:
Unspecified
State:
Unspecified
Entry Deadline:
6/7/12
Application Closed
REQUIREMENTS:
Media Images:6


Entry Fee (CCNY Participating Membership): $40.00
Admin (Select this fee if you have been placed in Exception): $40.00

The Camera Club of New York (CCNY) is pleased to announce an open call for entries for its Annual Juried Photography Competition. Photographers and photo-based artists working in any genre are eligible to apply. Applicants are encouraged to submit a cohesive body of work. This year's jurors will be photo editor and curator
Elisabeth Biondi
and photographer
Martine Fougeron.
Selected applicants will be featured in an exhibition at the CCNY gallery in the summer of 2012 and on our website. The first place selection will receive a $500.00 cash award.
ABOUT US:
One of New York's oldest not-for-profit arts organizations, the
Camera Club of New York (CCNY)
is a workspace for photographers and a hub for the photo community, offering exhibitions, lectures, workshops, an online newsletter and Guest Blog, and a year-round Darkroom Residency Program. Today, CCNY is a thriving base for a diverse community interested in both traditional and experimental directions in photography.
ABOUT THE JURORS:
After fifteen years as the Visuals Editor of
The New Yorker
,
Elisabeth Biondi
left the publication in Spring 2011, to work as an independent curator. In 2011, she has curated
PHOTOGRAPHY NOW: engaged, personal, and vital
and
Subjective/Objective
for the New York Photo Festival 2011. Her show
New Yorker Fiction/Real Photography
was recently at Steven Kasher Gallery in Chelsea. She is a Senior Thesis Adviser for SVA Graduate School and is a Contributing Editor for
Aperture Magazine.
Ms. Biondi joined the staff of
The New Yorker
in 1996, shortly after photography was introduced to the magazine and as it began to play a more prominent editorial role. As Visuals Editor she has helped shape the look of the publication by establishing a group of staff photographers, commissioning both 'Masters' and emerging talent, and utilizing portrait, fine art, and documentary photography. She built the magazine's reputation for its use of photography, which is much acclaimed and has received numerous awards, including two National Magazine Awards.
Born and educated in Germany, Ms. Biondi started working with photography when
GEO Magazine,
often described as a more contemporary and controversial version of
National Geographic,
made its appearance on the American market. Although the magazine won many awards for its photography and design, it ultimately ceased publication in 1984.
Subsequently, she moved to
Vanity Fair
, which soon began to grow into the highly successful magazine it is today. As Director of Photography, she focused on lively, witty portraiture – an important contribution to the increased success of the publication. After seven years at
Vanity Fair
, Ms. Biondi returned to Germany to work for
Stern
, one of Germany's largest news weeklies. As head of the Photography Department, she explored the fast-paced world of news and reportage photography, and worked with photographers around the world. After five years, she returned to New York to work as Visuals Editor of
The New Yorker.
Martine Fougeron
began her Téte–á–Téte project in 2005 as a student at the International Center of Photography. In this series of intimate portraits of her two adolescent sons and their friends in New York and in France, she reveals the face-to-face engagement of the mother-photographer with the private world of two brothers and their teen tribe. Curator and critic Charlotte Cotton has called the project "one of the best biographical stories that photography has crafted in the 2000s."
Fougeron was born and reared in France and studied at l'Institut d'Etudes Politiques de Paris and then at Wellesley College. She has been living in New York and working as a photographer for the last ten years, having turned to photography after a successful career as a Creative Director in the fragrance industry. Téte–á–Téte was presented at Peter Hay Halpert Gallery in New York in 2008 and at the Gallery 339 in Philadelphia in 2010. Fougeron has also done editorial assignments for
The New Yorker, The New York Times Sunday Magazine
and
New York Magazine.
Her website is
www.martinefougeron.com.
PRIZES:
Selected applicants will be featured in an exhibition at the CCNY gallery in August/September 2012. Winners and honorable mentions will also be featured on the CCNY website. The first place selection will receive a $500.00 cash award. Sales will be encouraged. (A 30% commission applies to all sales.)
ENTRY:
The competition is open to all U.S. residents 18 years or older who are CCNY members. CCNY staff, Board members, workspace fellows, artists-in-residence, and their families are not eligible. Only photographs or photo-based work will be considered.
FEE:
There is no fee to apply. All applicants must be active members of the CCNY. A one-year Participating Membership is $40. In an effort to make the process easier on each applicant, please pay for the Participating Membership level through the CallForEntry.org (CAFÈ) website as the last step of the application process. (Other levels of membership, which include additional benefits like workspace access, could be viewed on the
CCNY membership page.)
MEMBER BENEFITS:
• free entry CCNY's Lecture Series at The School of Visual Arts
• 10% discount on classes, workshops, private lessons and book sales
• portfolio review with CCNY staff or Board member (limit one review per year)
• free entry to competitions and juried exhibitions
• special access to CCNY programming and news
MATERIALS NEEDED:
please submit only the following materials:
1) Work Sample
Each applicant may submit up to six images for consideration. Additional images will not be considered.
2) Entry Form
Complete the Competition Entry Form.
3) Artist statement and resume (optional)
Applicants are encouraged to provide an Artist Statement (200 words or less) and a one-page resume. Artist statements should address works submitted.
DEADLINE EXTENDED: 11:59pm, June 7, 2012
NOTIFICATION:
Finalists will be notified in mid-June. The winners will then be informed as to the deadline for receipt of their work for the exhibition. All work must be framed and ready for hanging.
ADDITIONAL INFORMATION:
Review our
history,
membership opportunities,
exhibitions,
lectures,
classes
and to see some of the
past winners of our Photography Competitions.
Print this Page
View Legal Agreement