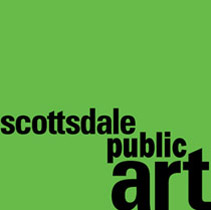 Scottsdale Public Art - Arizona Canal Front Festivals
7380 East Second Street Scottsdale, AZ 85251
Contact Email:
disaac@sccarts.org
Call Type:
Unspecified
Eligibility:
Unspecified
State:
Unspecified
Entry Deadline:
8/28/12
Application Closed
REQUIREMENTS:
Media Images:6


Seeking Artists to Respond to this Prospectus
Scottsdale Public Art & SRP – Arizona Canal Front Festivals

*EXTENDED* DEADLINE FOR INTENT TO RESPOND: August 28, 2012

CONTACT:
Donna Isaac
Scottsdale Public Art
disaac@sccarts.org
480.874.4670

Scottsdale Public Art seeks existing work and new concepts for performance, temporary installations, sculpture, and audience interactive work with the express interest in creating a new community tradition of artwork in and around the water.

Scottsdale is home to Arizona's first and only urban canal waterfront and as such it draws new and existing audiences to its downtown. The commissioned artwork needs to address some aspect of water. The Arizona Canal represents many rich topics but a focus needs to address its architectural form, its function as a power and water utility corridor, and its history as a lifeline for humans in the Sonoran desert. This also includes our links with water – life-sustaining, recreational, conservation, and protection.

Artwork in and around the water is defined as: floating, hovering, releasing, revealing, and/or emerging. The artwork may be physically anchored to the canal banks or bridges or it may be a scheduled moment in time. Salt River Project (SRP) is the agency that oversees, maintains, and operates the canals throughout the Phoenix Valley and must approve all artist designs.

This is a wide-reaching prospectus for up to three events. Competitive proposals will give general intents and ideas on how an installation can function along the Scottsdale Waterfront and how it appropriately tells the story of water and community in Scottsdale and the Sonoran desert. Selected proposals will be developed in close coordination with Scottsdale Public Art to ensure the best curatorial match with the site and events described below. Compensation for selected proposals will be made on a case-by-case basis.

A number of finalists will be invited to submit proposals based on their communicated intent to do new work or re-stage existing work. A limited amount of honorariums are available to compensate artists for proposals.

November 10-11, 2012: Canal Lights:

Temporary installations, performance art, or light installations and spectacle/action in and around the Scottsdale Waterfront from Soleri Bridge and Plaza to the Marshall Way Bridge that activates both sides of the Arizona Canal. Works could be a release into the water, light or video installations that use the water, and have the opportunity to draw people along the canal banks. Desired theme should preferably be related to water and human interaction, sustainable source of water for the desert environment, laws of nature, and the intersection of contemporary art and human existence in our desert city. This is a family-friendly event. Events are expected to last over a two-day period with day and night-time elements for different age and audience groups.

January – March, 2013: SRP Canal Dry-up, TBD:

This is the SRP Canal Dry-up period during which Scottsdale Public Art will address, once again, the Art of Maintenance. SRP's need to maintain the canals as working water conveyance channels means periods of dry-up, when the fish are rounded up and moved to a different part of the water system, the water lowered, and maintenance work undertaken. Artists are asked to look at temporary installations and performance pieces that highlight the fish herding – a necessary element of relocating the white Amur fish that are found throughout the canal system. This is also an opportunity to use light on the canals, experimenting with a time of very little water and to use art that can float as water is re-introduced into the canal after maintenance work is completed. As SRP determines how maintenance work will be accomplished, dates for the duration of the proposed dry-up period will be announced.

March 16/17 or 23/24, 2013: Annual Spring Equinox Event:

Scottsdale Public Art's newest annual event, Spring Equinox, is in its second year. Last year's interactive Picnic with a Fish focused on the Amur and getting up close and personal, as well as marking the spring equinox with Paolo Soleri. A commissioned performance work by Rachel Bowditch, local performance artist, will take water as its theme and will be premiered during this event. Additional temporary and installation works are being requested to support this performance piece and to focus on water, the spring equinox, and the human connection to the natural environment. The desert changes subtly during spring and comes into bloom in a very different way from other environments. Artists are asked to celebrate the beautiful Sonoran desert in original and interactive ways with viewers that will include residents and visitors.

SCOTTSDALE WATERFRONT @ ARIZONA CANAL

Canal width: 63' wall to wall
Water depth: 7'
Water velocity: Approximately 3-5 feet per second
Fishing allowed with AZ State fishing license. No swimming or boating.

Operations
- Canal operated by Salt River Project (SRP) as a power and water utility corridor. At Scottsdale Waterfront the power is underground along both banks.
- City of Scottsdale (CoS) has license agreement with SRP that allows canal bank improvements – paths, landscaping, lighting, outdoor seating/patios & limited events.
- There are multiple property owners & developers at Scottsdale Waterfront.

Permitting
- All permitting for events described above will be undertaken by Scottsdale Public Art.

Issues of concern to SRP
- SRP rviews and approves usage concepts relative to canal function, water safety, and pedestrian access.
- Canal function can't be interrupted: these are water and power utility corridors.
- More than 1" water elevation displacement not allowed.
- Canal banks must allow for access by SRP vehicles and recreational users.
- Temporary obstructions needed to be negotiated and planned.
- Anything put in the water must come out and must be non-toxic.
- Attachments to the canal, walls, railing, and/or banks must be non-damaging to the site.

To see a video about the canal dry-up and a past performance from the Art of Maintenance, go to:
http://youtu.be/zwMNpMbVG9w

SONORAN DESERT CANAL CULTURE

The Valley's canal culture is rich in history reaching back to the Hohokam civilization of 300 B.C. – A.D. 1400. The ancient inhabitants developed a system of waterways that enabled their ability to farm the desert. Water channels were also a source for community gathering for recreation and respite. Today's canals are still desert lifelines for human inhabitation. SRP's 132 miles of water and power utility corridors enable our modern cities to live, thrive, and grow. For many modern city dwellers the canals are a place for walking and running, but for others the canals are invisible infrastructure—barely noticed and underappreciated.

In 1902, the Valley's canal system was born from a water resources crisis that turned politically volatile. The Salt River Valley was in a terrible drought and on the brink of collapse, when the National Reclamation Act, signed into law by visionary president Theodore Roosevelt, enabled the purchase of the canal by the federal government (in 1907). Arizona's multi-purpose water and power reclamation project was the first in the nation bringing new hope to those who had struggled to develop the Valley. (Information from Salt River Project historical timeline at SRPnet.com)

The 2006 construction of Scottsdale Waterfront was another first for Arizona's canals—becoming the first development Valley-wide that turned the canal into a waterfront destination with commercial, retail, residential, and cultural amenities. This kind of use along waterways is common in other cities across the world but a first for Arizona. Over the years, the web of canals across the Valley has been used informally as neighborhood amenity for recreational purposes—picnicking, jogging, and biking. Back in the day, people were known to canoe and water ski along the canals, generally unsafe activities that are no longer allowable. Many canals now have improved sidewalks that run for miles, creating safe and enjoyable pathways for cycling.

In 1999, Scottsdale and other Valley cities began creating pedestrian bridges and functional amenities on the Crosscut Canal. Other cities across the Valley also created permanent works along the canal banks.

CULTURAL DISTINCTION

Tourism is a $3.6 billion industry in Scottsdale, attracting 8.1 million visitors to the area each year. Of the visitors who connect with the Scottsdale Convention and Visitors Bureau annually for information, 55% of them come for fine and performing arts. Many of Scottsdale's unique special events are arts related and 37% of our visitors attend those events.

Initiating new and innovative works and community events with traditional artworks and performance art helps maintain Scottsdale's reputation as a leading arts destination.

Since 2002, Scottsdale Public Art (SPA) has been studying the Scottsdale Waterfront and its potential as a community gathering place with broad social, historic, and cultural appeal. SPA has worked closely with city departments as well as private developers to commission original works of art and to provide free community events in the heart of downtown. From the earliest phases of developing the Scottsdale Waterfront site, SPA worked to: celebrate the natural qualities of the canal, bring community awareness to the canal waterfront as a unique asset, and use the air-space over the canal as forum for artistic expression.

During Fall 2008, with growing public support and media attention, SPA launched Night Lights on the Canal, a series of free artwalks along the Waterfront. The culmination of the series was the large-scale spectacle performance Beautiful Light, by Phoenix artist D.A. Therrien. Those events were well received by the public and received unprecedented media attention.

SCOTTSDALE PUBLIC ART

For the past 25 years, Scottsdale Public Art has transformed our 184-square mile city into an outdoor art gallery where art is a wow-I-love-it-here, everyday encounter for residents and visitors. The ordinance funded program has amassed one of the country's finest public art collections. It has also become one of the most comprehensive—encompassing more than 150 public and privately funded artworks, exhibitions, conservation and restoration, and signature events.

LIVE THE ART. LOVE THE PLACE.
Print this Page
View Legal Agreement