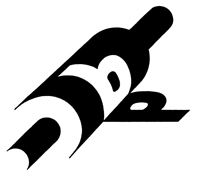 Boston Printmakers 2013 North American Print Biennial
For Biennial application payments by check please mail to:
The Boston Printmakers
The Boston Printmakers at the Art Institute of Boston-Lesley University, Attn: Biennial, 700 Beacon Street, Boston, MA 02215.
Contact Email:
biennial@bostonprintmakers.org
Call Type:
Unspecified
Eligibility:
Unspecified
State:
Unspecified
Entry Deadline:
6/25/13
Application Closed
REQUIREMENTS:
Media
Images - Minimum: 1, Maximum: 3
Total Media - Minimum: 1, Maximum: 3
Entry Fee (Boston Printmakers 2013 North American Print Biennial): $40.00

CALL FOR ENTRIES Boston Printmakers 2013 North American Print Biennial Juror: Dennis Michael Jon, Minneapolis Institute of Arts Dennis Michael Jon is associate curator in the Department of Prints and Drawings at the Minneapolis Institute of Arts. He is a specialist in modern and contemporary works on paper and artists' books. Jon has organized more than 50 exhibitions during his museum career, most recently "The World at Work: Images of Labor and Industry, 1850 to Now," featuring prints, drawings, and photographs by leading American and international artists. He has authored and co-authored ten books and numerous articles and essays on a range of topics, including the catalogue raisonné of the published prints and multiples of Vermillion Editions Limited, a Minneapolis-based collaborative printmaking workshop, whose archive is part of the MIA's permanent collection. Jon studied studio art and art history at the University of Wisconsin-Madison and received his graduate degree in art history from the University of Minnesota-Minneapolis. Biennial Site The exhibition will take place at the 808 Gallery, Boston University, Boston, MA Calendar January 15, 2013 Application process open. Applications link at www.bostonprintmakers.org June 25, 2013 Final online application submission date July 27, 2013 Notifications e-mailed Saturday, August 10, 2013 Accepted work may be shipped to BU Tuesday, September 10, 2013 Accepted work due if shipped to BU Saturday, September 7, 2013 Accepted work due if hand delivered Sunday, October 27, 2013 Opening Reception and events Friday, December 20, 2013 Exhibition closes Prizes Over $10,000 is available in juror-designated purchase prizes and materials awards. In addition, this show generates a large number of sales through Patron purchases. The Boston Printmakers' Purchase Prizes go into permanent collections at the Museum of Fine Arts, Boston, the Art Complex Museum in Duxbury, MA and the Boston Public Library Print Collection. Entry All artists in North America are eligible to enter. Original, innovative works in all printmaking media including monoprints and monotypes, books and mixed media prints; large-scale prints, digital prints, three-dimensional prints, and print installations are eligible. We will not consider photographs, offset reproductions, or reproductions of artwork originally produced in another medium. Submitted work may not have been exhibited in any other Boston Printmakers exhibition. ENTRY PROCEDURE Entries will require digital images submitted online. We have chosen the CaFE system of the Western States Art Federation to receive and process all entries. There will be no slides or paper applications. Artists may submit up to three digital images of original prints completed within the past two years. To enter, make sure that all of your images are no smaller than 1920 pixels in the longest dimension and 3mb maximum file size. Log on to http://www.callforentry.org. For first time users of CaFE, click on "Register here" and follow the directions for creating a login name and password. Once registered, click on "My Portfolio" to upload images for the application. Once your images are uploaded into your portfolio, click on "Apply to Calls" and select the listing, Boston Printmakers: 2013 North American Print Biennial and click "apply to this call." Follow directions from there. DISCOUNT FOR CURRENT BOSTON PRINTMAKERS MEMBERS A 25% discount for the application is available to current members of the Boston Printmakers. If you are a member in good standing (dues payments current) you may use the coupon code which is "printshop." NOTE: DO NOT USE THIS CODE IF YOU ARE NOT A BOSTON PRINTMAKERS MEMBER. YOU'RE ENTRY WILL BE DISQUALIFIED! If you do not know if your dues are current, go to bostonprintmakers.org/member. If your name is listed with no asterisk, your membership is current. IF YOU HAVE TRIED BUT STILL CAN NOT FIGURE OUT THE CAFE PROCESS, CONTACT biennial@bostonprintmakers.org with your name and telephone number and Biennial Coordinator Marc Cote will assist you after the deadline (but you must email before the deadline). If you need further assistance, contact The Boston Printmakers at biennial@bostonprintmakers.org with your name and telephone number. Once registered, artists can store images with CaFE and submit to other calls. Accepted artists will be invited to send their chosen work. The juror may decline any print that is not accurately represented by its image. Online digital submissions are to the advantage of all applicants, as the juror will be able to enlarge work to see detail and technique. If you do not have digital images of your work, simply take your slides to your photo center. Ask provider to produce a CD with JPEG images with the longest dimension set at 1920 pixels. (see "Image and Media Prep" under "CaFE Help" at http://www.callforentry.org). The process is not expensive and can usually be completed while you wait. To Apply Go to http://www.callforentry.org Retain for your files: • Due dates • Images and titles of work submitted • Copy of your entry form Entry Fee $30 USD Members of The Boston Printmakers with coupon code that is sent after receipt of 2013 dues $40 USD Non-Members The fee is non-refundable and entitles the artist to submit up to 3 works. You will be directed through the payment process by the online program and may pay by credit card online or by check or money order payable to the Boston Printmakers and mailed to: The Boston Printmakers at the Art Institute of Boston-Lesley University, Attn: Biennial, 700 Beacon Street, Boston, MA 02215. Sales A 35% commission will be charged on all sales and Patrons' selections. No commissions will be taken on purchase prizes. Artists must assume the expense and responsibility of supplying to purchasers any additional prints which may be sold. The Boston Printmakers is a non-profit organization that uses proceeds from commissions for exhibition expenses. Responsibility Every precaution will be taken in handling entries. The 808 Gallery at Boston University will assume responsibility for those works chosen for exhibition while on view. The Boston Printmakers assumes no responsibility in case of loss or damage to submitted or accepted works. Catalogue A catalogue will be sent to all accepted artists. Our catalogue illustrates the entire exhibition and includes a statement by the juror. Shipping Work accepted for final jurying must be sent prepaid with Plexi (please use a fresh pane of Plexi with protective covering removed), hinged window mat, and foamcore backing board, all cut to the same size and slipped into a clear plastic bag. Within this package, your print must be securely mounted to the mat or backing board. The window mat must be 3-4 inches wide, and must be white or off-white. Please note that where appropriate due to size or aesthetics, these directions may be amended, i.e. in pieces that cannot be matted. In that case, special hanging instructions must be included (please be explicit). With your acceptance you will receive standard labeling forms to be attached to the upper right corner of the foamcore backing board. Work must be shipped in a reusable cardboard container and packing should conform to postal regulations. Prints will be returned to the return address on the box. Accepted artists are responsible for return shipping. The Boston Printmakers endeavors to keep artists' costs as low as possible and charges fees only as necessary to cover exhibition expenses. If you are accepted into the show, you will be asked to send a check to cover the return shipping. If your work sells, we will return this to you with your payment. Agreement Sending an entry to this exhibition constitutes an agreement on the part of the entrant to all conditions set forth in this prospectus. The Boston Printmakers reserves the right to reproduce work in the exhibit for our catalogue, promotional or educational purposes, and to show accepted work for the 2013 North American Print Biennial on our web site. For Further Information Website: www.bostonprintmakers.org Email: biennial@bostonprintmakers.org This prospectus may be downloaded at www.bostonprintmakers.org and reproduced as needed.
Print this Page
View Legal Agreement