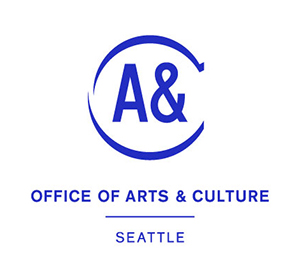 Waterfront Seattle: Call for Design Team Artist (East/West Connections)
Contact Email:
Eric.Fredericksen@seattle.gov
Call Type:
Public Art
Eligibility:
Unspecified
State:
Washington
Entry Deadline:
11/7/13
Application Closed
REQUIREMENTS:
Media Images:16


INTRODUCTION The Seattle Office of Arts & Culture, in collaboration with the Seattle Department of Transportation (SDOT), seeks an artist or artist team to create an artwork sited upon east-west connections to the Elliott Bay waterfront. The project is funded by 1% for Art funds generated by the Union Street Project which is connecting streets and new public spaces on Seattle's Central Waterfront. The selected artist will work with the design team, including james corner field operations and the Berger Partnership, to integrate a site-specific or site-responsive artwork into the project area. This commission will focus on Union Street, a major connection between downtown and the waterfront. BACKGROUND Urban Design Objectives Many projects are underway or planned for Seattle's Central Waterfront over the next six years. Currently, the Washington State Department of Transportation is replacing the aged Alaskan Way Viaduct, which separates Seattle's downtown from the waterfront, with a bored tunnel. Upon completion of the tunnel (in late 2015), the viaduct will be demolished and a new surface street will be constructed in its place, creating new connections between downtown to the waterfront. The city and state are working collaboratively across projects and agencies to take advantage of this once-in-a-lifetime opportunity to re-shape Seattle's waterfront. A concept design and framework plan has been completed by james corner field operations as part of Waterfront Seattle, a cohesive program for re-envisioning the waterfront and its connections to downtown and other locations, both local and global. The plan includes public spaces that will enliven the waterfront, including new public piers and a pedestrian promenade that will be built atop the new seawall and span the waterfront from north to south. Improvements are planned for many city streets connecting the waterfront to downtown, including Union Street, a major connection between Pike Place Market and the historic piers on the waterfront, and Seneca Street, now the site of a major off ramp from the viaduct. Public Art Objectives An art plan entitled A Working Plan for Art on the Central Seattle Waterfront was completed as part of the Waterfront Seattle framework plan. The art plan identifies the waterfront as the intersection of three forces: ecology, economy, and community, which have reshaped its physical and functional attributes over long periods of time. Seeing the waterfront as a working waterfront through most of its inhabited history, the art plan proposes arts and culture as active presences on a new working waterfront. Alongside permanent commissioned artworks, the plan calls for events, residencies, cultural and educational institutions, and working artists on the waterfront. Through artworks and activities, the art plan hopes to create a constellation of sites: separate projects that can be connected to a larger sense of the new waterfront. Navigation and wayfinding, histories and imagined futures, landmarks, maps and interventions all can be viewed as aspects of this system. The art plan called out the east-west streets as sites for early commissions. These streets connect the long path of Alaskan Way and the Waterfront Promenade to a series of neighborhoods. With the removal of the Viaduct, they will develop a new prominence in the city grid. Union Street is a single-block dead-end with a stair connection that allow walkers to negotiate the grade changes between Alaskan Way and First Avenue. This street will be rebuilt with more robust pedestrian connections with ADA-accessible elements. Current concept designs for this street also calls for the provision of new public spaces in the right-of-way. SCOPE OF WORK Project Partners Under the direction of the Office of Arts & Culture, the selected artist or artist team will work with project designers and engineers from Waterfront Seattle (including james corner field operations and Berger Partnership as primary collaborators), SDOT, other city departments and community representatives to select a site within the project area on Union Street, and develop an integrated artwork or works. Scope of Work One artist or artist team will collaborate with the project design team to create an original artwork or series of artworks on the rebuilt east-west Union street between First Avenue and Alaskan Way. Following approval of an art concept, the selected artist will continue on with design development and implementation of the artwork. Artwork must be durable and low-maintenance in this marine environment. The selected artist may choose to work in any medium, in consultation with the design team and city staff. Sites for work may include pavements, retaining walls, new pedestrian and elevator structures, new spaces for play and other active uses. A Working Plan for Art on the Seattle Central Waterfront's vision, themes and research may provide starting-points for further investigations. Sites Sites for artwork must fall within the Central Waterfront area (between South Washington and Virginia streets), as defined by the city project team. This commission is intended to result in a work sited on Union street, between First Avenue and Alaskan Way. Process/Timeline The artist will join the Waterfront Seattle team in December 2013 or January 2014 and will initially be contracted for concept design only. The artist will develop a conceptual direction for the artwork in winter 2014. Upon acceptance of the concept design by the Office of Arts & Culture's Public Art Advisory Committee, the Office will contract the selected artist for design development, engineering, fabrication and installation of the artwork. Union Street is scheduled to reach final design in September 2014. Budget One artist or artist team will be selected to receive a commission of approximately $200,000. This amount is inclusive of all fees, taxes, fabrication, delivery, installation, travel and other project-related costs. The selected artist will receive an initial contract to develop the artwork concept design. If the design proposal is accepted, the artist will receive a subsequent contract to develop the design and fabricate and install the artwork. Depending on the nature of the artwork concept and early identification of needs, the Waterfront Seattle project may be able to provide some support for construction, electrical connections and engineering. ELIGIBILITY The call is open to professional artists in the United States and Canada. APPLICATION DEADLINE The application deadline is 11 p.m., Thursday, November 7, 2013 (Pacific Standard Time). APPLICATION REQUIREMENTS Applications must include:
Letter of Interest (2,000 character limit). Please provide a statement describing your interest in and unique qualifications for this specific project and specific commission. Address selection criteria and include specific references to your previous artworks in public places, especially in streetscapes or pedestrian right-of-ways. Describe your availability and ability to work within the compressed timeline.
Resume
References
Work Samples. Up to 16 images
SELECTION CRITERIA The artist will be selected on the basis of the following criteria:
Quality of concept, design and craftsmanship of past artworks.
Past experience in public, site-specific contexts, especially streetscapes or pedestrian amenities.
Experience working with and proven ability to collaborate in design teams, with design professionals, and with community stakeholders.
Demonstrated ability to complete projects on time and within budget.
Availability to work in a compressed timeframe.
The Office of Arts & Culture is committed to reflecting the diversity and cultural richness of our city in the selection of artists and artworks. SELECTION PROCESS The selection will take place in two parts. During the first round of the selection process a panel of arts professionals, client representatives and community members will review the applicants' samples, qualifications and other materials. The panelists will identify up to four finalists to interview at a second panel meeting two to four weeks later. The panel will select one artist or artist team to be awarded the commission. The city reserves the right not to select any artists for this commission. NOTIFICATION OF RESULTS Applicants will be notified of the panel's decision by e-mail in January 2014. The Office of Arts & Culture reserves the right not to select any of the applicants. WE'RE HERE TO HELP Please contact Eric Fredericksen,Eric.fredericksen@seattle.gov, (206) 733-9838 For assistance with the CaFE online application process, contact CaFE tech support at (888) 562-7232 or cafe@westaf.org, Monday-Friday, 7:30 a.m. to 4:00 p.m. Pacific Standard Time.
Print this Page
View Legal Agreement