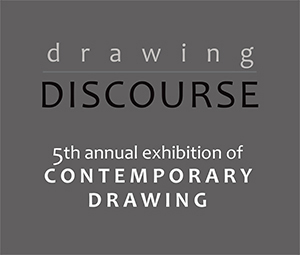 5th Annual Drawing Discourse - University of North Carolina Asheville
Please mail submissions to:
Tamie Beldue
Department of Art, 107 Owen Hall, CPO #1840 UNC Asheville, One University Heights Asheville, NC 28804
All questions may be directed to: tbeldue@unca.edu
Contact Email:
tbeldue@unca.edu
Call Type:
Exhibitions
Eligibility:
International
State:
North Carolina
Entry Deadline:
11/17/13
Application Closed
REQUIREMENTS:
Media
Images - Minimum: 0, Maximum: 6
Audio - Minimum: 0, Maximum: 6
Video - Minimum: 0, Maximum: 6
Total Media - Minimum: 1, Maximum: 6
Entry Fee (5th Annual Drawing Discourse - UNC Asheville): $30.00

Media Fee (per sample over minimum):$5.00

EXHIBITION: As part of an ongoing commitment to promote drawing practices in the visual arts, the University of North Carolina Asheville (UNC Asheville) invites artists to submit entries to an International Juried Exhibition of contemporary drawing. UNC Asheville seeks to examine drawing as it is practiced and defined by today's artists. Such an exhibition will demonstrate the continued significance of drawing through both conventional and innovative methods. Accepted work will be exhibited in UNC Asheville's S. Tucker Cooke Gallery from Jan. 17, 2014 through Mar. 17, 2014. Esteemed juror, Tim Lowly, will be present and open the exhibition with a lecture about his practice on January 17, 2014; exhibition opening reception immediately following. ELIGIBILITY: Open to all International artists who are 18 years of age or older. All work must be original and completed in the past two years and cannot have been exhibited at The University of North Carolina Asheville before. It is at the juror's discretion to choose single or multiple works from each artist's submission. MEDIA: In effort to support the breadth in International contemporary drawing, media is open to any traditional or experimental drawing media including but not limited to two or three-dimensional works, video or installation. CATALOGUE: A full color catalogue of the exhibition will be printed. Each accepted artist will receive one complimentary copy, additional copies will be available for purchase. View previous catalogues at: http://www.blurb.com/books/2911331-drawing-discourse & http://www.blurb.com/books/4031887-drawing-discourse AWARDS: $750 in cash prizes, as chosen by the juror, will be awarded during the exhibition opening reception. SALES: Sales will be encouraged and a 30% commission will be retained by UNC Asheville from the retail price listed on entry form. All work will be available for purchase unless indicated NFS on the entry form. JUROR: Tim Lowly, a graduate from Calvin College, is assistant professor, gallery director and artist-in-residence at North Park University, in Chicago. His drawings and paintings are in the permanent collections of The Metropolitan Museum of Art, in New York City; the Arkansas Arts Center, in Little Rock; the Kalamazoo Institute of Arts, in Kalamazoo, Michigan; the Kresge Art Museum at Michigan State University, in East Lansing; and the Rockford Art Museum, in Rockford, Illinois. Lowly has been awarded an Individual Artist Grant from the Michigan Council for the Arts in 1987 and Fellowships in Visual Art from the Illinois Arts Council in 1995 and 2005. Currently he is represented by Koplin del Rio Gallery in Culver City, California. ENTRY FEE: Each artist may submit one image for a non-refundable fee of $30. Each additional image, including detail images, are a non-refundable fee of $5 each, limit 6 images total. The entry fee does not cover shipping expenses. Credit cards are accepted via online submission only. Checks or money order should be made payable to UNC Asheville Department of Art. ONLINE IMAGE SUBMISSIONS: Submissions are accepted via CaFE (Call for Entry) at http://www.callforentry.org. There is no additional fee to use the CaFE online application system. Applications must be received by Midnight, November 17, 2013 (Mountain Time) MAILED IMAGE SUBMISSIONS: Submissions must be postmarked by November 4, 2013. Submissions postmarked after this time will not be considered. For consideration, artwork needs to be submitted in digital format. CD's will not be returned, therefore original files should not be sent. Clearly label discs with artists full name and email address. IF MAILED:
DIGITAL FORMAT: Artists may submit digital entries in JPEG format on CD only. Image files need to be labeled with the artist's initials followed by the corresponding entry number, size & medium. Example: js1,16x20charcoal.jpg. Images should be oriented correctly, the pixel size approximately 1500 x 2100 with images no larger than 10 MB, 300 dpi. Detail images must include the word Detail in the file name. Example: js2detail,16x20graphite.jpg.
VIDEO FORMAT: Original video can be any length. Entries need to be a sample that is 5 minutes or less saved in .mov format that is a maximum of 720 dpi. ACCEPTED WORKS: Accepted works must arrive ready to install between January 6-10, 2014. Pieces received outside of this timeframe may not be exhibited. Work should not exceed 100lbs and should be able to fit through a standard set of double doors. The University reserves the right to exclude any work that is not professionally presented. All works must remain on display for the entire exhibition. Shipped works should be packed in reusable containers. DO NOT use styrofoam peanuts when packing artwork. Artwork should be shipped prepaid via UPS, USPS, DHL or Fed Ex, and must be accompained with a prepaid return shipping label. COD deliveries will not be accepted. Artwork may be hand delivered to the S. Tucker Cooke Gallery during normal operating hours; Monday-Friday 9:00 am - 5:00 pm. Hand delivered entries may be picked up between Mar. 18-20, 2014 from 9:00 am - 5:00 pm. Accepted work left for 30 days after the designated return dates will be disposed, at the discretion of the coordinator.
Print this Page
View Legal Agreement