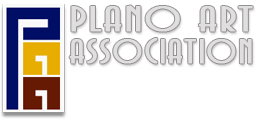 Plano Art Association: 125 Show 2014
Plano Art Association
1013 15th Place Suite 105
Plano, TX 75074
Contact Email:
planoartassoc@gmail.com
Call Type:
Exhibitions
Eligibility:
Local
State:
Texas
Entry Deadline:
4/5/14
Application Closed
REQUIREMENTS:
Media
Images - Minimum: 1, Maximum: 3
Total Media - Minimum: 1, Maximum: 3
Entry Fee (Plano Art Association: 125 Show 2014): $35.00

The 125 show will be juried by:
Artist Midge Lynn, received her Master of Fine Arts degree from Otis Art Institute. She is well known for her service as President of the Board of Directors of the Los Angeles Art Association/Gallery 825. She has recently exhibited her works at Haley-Henman, Janette Kennedy Gallery, Lois Lambert Gallery in Santa Monica, and the McKinney Avenue Contemporary (MAC in Dallas). She is now a Dallas resident
John Marcucci Director and President of Haley-Henman Gallery LLC, providing contemporary fine art services since 2007. Haley-Henman presents emerging and experienced regional artists of different media, celebrating our multicultural diversity and promoting a dialogue among artists and collectors. During the eight years of business, Haley-Henman has exhibited the works of over a hundred artists. Haley-Henman works with other galleries and institutions to support and encourage our artistic communities. A juror for the Texas Visual Arts Association's Citation 2008, the Texas Sculpture Associations Twenty-Fifth Anniversary Juried Show in 2008, and the TSA Membership Show in 2012, The Dallas Arboretum's Spring show, and the Dallas Creative Arts Center's first faculty exhibition, Shared Visions, in 2009. Currently, directs Gallery 422 and other art spaces in the Dallas area, and serves as an Advisory Board Member for the Dallas Creative Arts Center. September 2007 to present www.haleyhenman.com
Categories and Awards
2-D Artwork (Two-Dimensional Artworks)
3-D Artworks (Three-Dimensional Artworks)
Printmaking, Photography (Traditional & Digital).
Each of which will be awarded a first ($400), second ($200) and third place award ($100)
The show runs from April 28th, 2014, through May 17th, 2014, with a reception on May 8th (Thursday)
Scheduled Dates
Submission of images ~ April 4th
Notification of acceptance or non-acceptance into show ~ April 10th or 11th
Delivery of artworks to Gallery ~ April 16, 17 or Monday April 21st during college hours
Show opens on ~ April 28th
Reception & Awards presentation ~ May 8th from 5:30-7:30 (announcement 6:30)
Show closes ~ May 17th
Art pick-up ~ May 19 through Wednesday, May 21
.
The cost of entering is
$25 if you are a current PAA member

The discounted rate is available via a coupon code. If you are a current member and haven't received the code, please email Plano Art 125 Show and request it.

$35 for non-members.
IMPORTANT
Open to all artists 18 and older living in the 125 mile radius around Plano.
Artwork requirements:
There are three categories
2-D Artwork (Two-Dimensional Artworks)
3-D Artworks (Three-Dimensional Artworks)
Printmaking, Photography (Traditional & Digital).
Submitted artwork must be original, completed within the last two years without instructor supervision (for example, set assignments within a classroom are not acceptable; work that students create as personal projects without direct supervision or guidance *are* acceptable). Works that need assistance with fabrication such as ceramics in a kiln or bronze-casting are also acceptable.
Work previously accepted into the 125 Show or THE ARTS gallery is ineligible.
Works must not be copies of another artist's work (including photographs).
Reproductions of original works through computer-generated, photographic, or offset-printing are ineligible.
PAA reserves the right to reject any work not meeting eligibility requirements or deemed inappropriate to hang in the gallery, even after the image has been accepted by jurors and delivered to the gallery.
Sizes
Maximum frame size 50 x 50 inches in either dimension.
A diptych or triptych must be framed in single frame or ready to hang as a group, and meet the 50 inch maximum.
Sculpture must be no larger than 4 x 4 feet
Hanging
All wall-hanging works must be wired with screw eyes or D-rings, ready to hang, with backing. The gallery is unable to hang works with saw tooth hangers.
Paintings with loose or damaged frames will not be accepted. Keep the frame simple and lightweight.
Canvasses with staples visible along the sides will not be accepted; these works must be framed.
The college has plinths available upon which to display three-dimensional works, and also a ceiling grid from which to hang works in the center of the space. Specific details can be discussed if accepted into the show.
Sales
• All sales from this show will be handled through the Plano Art Association. No commission is taken by the Gallery or the Plano Art Association; as a non-profit organization, the PAA does request a volunteer 15% donation in the event of a sale from the show. The artist is liable for arranging payment of sales tax.
• As this is a 125-Show (and artists should live within 125 miles of Plano) most of the works will be local and can be delivered in person. However, if you need to make arrangements to mail works, please contact planoartassoc@gmail.com to make arrangements.
Print this Page
View Legal Agreement