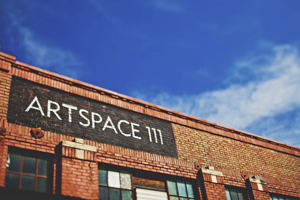 Artspace111: Regional Juried Exhibtion
Artspace111
111 Hampton
Fort Worth, Tx 76102
Contact Email:
art@artspace111.com
Call Type:
Award
Eligibility:
Regional
State:
Texas
Entry Deadline:
5/30/14
Application Closed
REQUIREMENTS:
Media
Images - Minimum: 1, Maximum: 3
Total Media - Minimum: 1, Maximum: 3
Entry Fee (Artspace 111: Regional Juried Exhibtion Entry Fee): $35.00

Entry Deadline: 5/30/14

REQUIREMENTS:

Media
Images – Maximum 3

Entry Fee (Artspace111 Juried Exhibition fee): $35.00
Media Fee (per sample over minimum): $5.00
Artspace111 is pleased to have Andrea Karnes, current curator for the Modern Art Museum of Fort Worth and Ron Tyler, former director and curator of the Amon Carter Museum of American Art as jurors for the 1st annual Artspace111 Juried Exhibition. The exhibition will be open June 20th through August 15th with an opening reception on the evening of June 20th. Due date for entries is May 30th. All contemporary 2D work in any media is accepted. Please see the prospectus for details. Over $1200 will be awarded to the best works in show.
For more information, contact the gallery, www.artspace111.com
Juror Ron Tyler
Tyler received his Ph.D. from Texas Christian University. He was director of the Texas State Historical Association from 1986 to 2005 and has served on numerous boards, including the Conference of Southwest Foundations, Eastern National and the Summerlee Foundation. He sat on both the planning and accessions committees for the Blanton Art Museum in Austin and is an elected member of the American Antiquarian Society, the Philosophical Society of Texas and the Texas Institute of Letters. Tyler is editor and author of more than two dozen books, including Alfred Jacob Miller: Artist as Explorer; Nature's Classics: John James Audubon's Birds and Animals; Visions of America: Pioneer Artists in a New Land; Posada's Mexico; and The Image of America in Caricature and Cartoon. He is the recipient of numerous grants; has delivered many articles for publication in scholarly journals across the country; organized a number of major exhibitions; and lectured widely on exploration art, American and Western art and history, and John James Audubon. Among the awards Tyler has received in his career are: Doctor of Humane Letters from Austin College; Captain Alonzo de León Award for Contribution to Mexican History; Coral H. Tullis Award from the Texas State Historical Association for the best book on Texas history for The Big Bend: A History of the Last Texas Frontier; and Best Contribution to Knowledge from the Texas Institute of Letters and Outstanding Publication of the Year from the American Historical Print Collectors Society for Prints of the West.
Juror Andrea Karnes
Andrea Karnes is a curator at the Modern Art Museum of Fort Worth, where she has worked for more than 20 years. She received her BFA in fine arts at the University of North Texas, and received a master's degree from Texas Christian Universiry in 2000. She is responsible for some of the most celebrated exhibitions at the Modern Art Museum of Fort Worth, including the 2013 exhibition Mexico: Inside/Out, which surveyed contemporary art from Mexico in the last decade.
PROSPECTUS – ARTSPACE111 JURIED EXHIBITION
June 20th through August 15th
Jurors Andrea Karnes, curator at the Modern Art Museum of Fort Worth, and Ron Tyler, former director and curator at the Amon Carter Museum of American Art.
Entry Deadline
May 30, 2014
Schedule
Exhibition – June 20 – August 15
Reception – June 20, 5:00p to 8:30p
Due Date/ Deadline for online submissions - May 30
Notification of acceptance June 4 – by email, and on the café site
Shipping Receiving – June 4 – June 16
Shipped Return – August 16 - 25
Hand delivery pickup – August 16 – August 25
Eligibility & Medium
- Open to artists 18 years and older residing in the state of Texas, Oklahoma, New Mexico, Louisiana, and Arkansas.
- Contemporary original 2D work in any media including painting, prints, drawings, photography and digital images.
- 2D work should not exceed a framed size of 48" in the longest dimension.
- All work must be original (no reproductions), produced within the last two years and not previously shown at Artspace111.
- The digital image of the piece submitted must be the piece delivered to Artspace111 if selected by the jury. NO EXCEPTIONS.
Submission Requirements
Please see CaFÉ™ for digital file requirements
Entry Fee
$35 for three, additional entries $5.00 each, limit 6.
Awards
Selected artists invited to exhibit at Artspace1111 in June 2014.
Jurors Choice Award $1,000. Other cash prizes will be awarded.
Sales
- All pieces will be for sale at Artspace111. The gallery will retain 50% commission on any work sold. June 20:
After the final round of judging – which will be held at Artspace11 – your artwork will be exhibited at Artspace111 in Fort Worth. There, you will have the opportunity to sell your piece to those attending the event.
- Price of work should include commission to gallery.
Insurance & Liability
- Work will be insured at Artspace111 but not in transit.
- The gallery will not assume responsibility for work improperly framed or poorly packaged for shipping.
- Images of accepted work may be used for promotional purposes and featured in an exhibition catalogue.
Shipping/ Installation Requirements
- Artist is responsible for shipping work to and from gallery.
- Shipping instructions will be emailed following the jury process.
- Your work of art should be ready to install, and should have D-rings and wire attached to the back of your piece. NO EXCEPTIONS — IF YOUR ARTWORK DOES NOT HAVE D-RINGS AND CANNOT BE INSTALLED PROPERLY, YOU WILL BE DISQUALIFIED.
Questions
- E-mail Artspace111: will@artspace111.com
Print this Page
View Legal Agreement