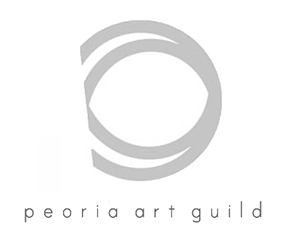 Peoria Art Guild: Guess You Had to be There
The Peoria Art Guild
ATTN: Guess you had to be there
203 Harrison Street
Peoria, IL 61602
Contact Email:
Josh.Cox@peoriaartguild.org
Call Type:
Award
Eligibility:
National
State:
Illinois
Entry Deadline:
11/30/14
Application Closed
REQUIREMENTS:
Media
Images - Minimum: 5, Maximum: 15
Total Media - Minimum: 5, Maximum: 15
Entry Fee (Peoria Art Guild: Guess you had to be there): $35.00

Guess You Had To Be There: An Installation Exhibition
February 20 & 21
Artists Reception: February 20, 6:00-9:00 p.m.
The Peoria Art Guild presents an opportunity for artists who create installation art to exhibit in our first biannual Installation exhibition. There is no theme for the call and we welcome new ideas and proposals with an innovative, interactive and experimental approach.
PAG seeks proposals that offer new ways of considering installation or furthering the understanding of the discipline and how it can intersect with other mediums. Artist proposals will be reviewed relative to the following criteria:
- Quality of the proposal and prior work
- Responsiveness in regards to the specific context of the Peoria Art Guild and the Gateway Building
- Feasibility of the project
This exhibit is juried by PAG's Exhibitions Committee, which consists of professional artists, curators, and art educators.
$3000 in prize money will be awarded during the opening reception.
For this show, artists may submit already completed works, but they may also submit a proposal for work that would be site specific to the exhibition space. This year's Installation Biennial will take place in Peoria's Gateway Building. The Gateway building sits in downtown Peoria, IL along the beautiful Illinois River.
To see the gallery space and its dimensions, please visit:
http://peoriaartguild.tumblr.com/post/96628934018/exhibition-space-for-guess-you-had-to-be-there
The grand ballroom, foyer, stairwell, the building exterior, and projects outside of the building are available for proposals. Artists are encouraged to experiment with unconventional display and exhibition formats. Artists will be responsible for installation of their work.
For more information about Guess You Had To Be There, or other PAG programs, please visit peoriaartguild.org or contact Joshua Cox, Exhibitions Coordinator, at 309-671-1092 or
Josh.Cox@peoriaartguild.org
.
The Peoria Art Guild has a 135 year history of bringing contemporary art to the Peoria community. Its Fine Art Fair is a 50 year old tradition of which is nationally ranked and has a reputation of providing excellent service to its artists. The Peoria Art Guild has a new attitude and strategy to continue to bring art to the community for the next 135 years.
Timeline:
Electronic Submission Deadline: November 15, 2014
Notifications Sent: December 5, 2014
Installation to take place: February 16 -19
Opening Reception: February 20
Exhibit Ends: February 21
Pick-up Work: February 23 and 24
Eligibility
All application materials must be submitted electronically on café by 11:59pm on November 3, 2014 for consideration.
Any artist creating installation art in any medium including painting, drawing, sculpture, photography, print media, ceramics, fiber arts, graphic arts, and time-based works are encouraged to apply.
Artists must display artistic promise and commitment to their work.
Must have a current body of work, comprised of at least 3-5 works, which the artist is able to show at the time of application. Detail images are encouraged.
Limitation & Restrictions
All work must be original and completed within the last 2 years.
Works must not have been previously exhibited at PAG.
PAG reserves the right to reject works that are misrepresented in the application process or are not properly outfitted to hang in the gallery.
Time-based artists will have to provide their own equipment to show work.
PAG handles all sales transactions and receives a 30% commission from all gallery sales.
All shipping or hand delivery and return of work for exhibition is the responsibility of the artist.
Fees
$35.00; Peoria Art Guild members receive coupon for $15 off entry fee. Fee is non-refundable.
Requirements
Resume/CV
Brief artist's statement that is relevant to the work submitted
5 to 15 digital images of recent work. Detail shots are encouraged. Each image must be:
Saved in jpeg format
Image size should be no small than 1920 pixels on the longest side. Maximum file size is 1.8 MB.
Images should include the following information: Title, Date, Materials, Dimensions.
Applicants may also submit a proposal for work that would be site specific to the Gateway Building. For this option, applicants must still include images of recent work, but also include a detailed description of the proposed artwork.
Application fee
Print this Page
View Legal Agreement