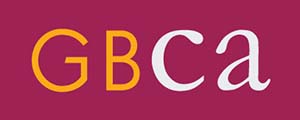 Rubys Artist Project Grants - 2015 - Performing and Media Arts
Contact Email:
scendak@baltimoreculture.org
Call Type:
Grants
Eligibility:
Regional
State:
Maryland
Entry Deadline:
1/5/15
Application Closed
REQUIREMENTS:
Media
Images - Minimum: 0, Maximum: 10
Audio - Minimum: 0, Maximum: 3
Video - Minimum: 0, Maximum: 3
Total Media - Minimum: 0, Maximum: 10
Entry Fee (Greater Baltimore Cultural Alliance): $25.00

2015 Current Round: Performing Arts and Media Arts
Deadline: Monday, January 5, 2015 at midnight EST
The Rubys were established in 2013 by GBCA with lead funding from the Robert W. Deutsch Foundation to provide project-based funding for individual artists. The vision of the program is to provide meaningful support to individual artists for the creation of innovative and bold projects that will have a significant impact for the artist and on the artistic community. The program is open to both emerging and established artists who are committed to their art forms.
AWARD OVERVIEW
The Rubys will have two funding rounds per year, with each round awarding grants in two of the four discipline areas. Applicants may request up to a maximum of $10,000. Artists in each discipline category will be selected for funding each year. Artists may submit only one application during each funding round.
2015 CURRENT ROUND: DISCIPLINE CATEGORIES
Performing Arts
includes but is not limited to: dance; music; theater; musical theater; opera; puppetry; performance art; playwriting; spoken word; storytelling; traditional/folk art; cross-disciplinary; experimental/emerging fields.
Media Arts
includes but is not limited to: film; audio and video projects; animation; computer graphics; sound art; digital arts; screenplay; teleplay; cross-disciplinary; experimental/emerging fields.
ELIGIBILITY
To be eligible for a grant, an artist must be:
• Resident of either Baltimore City, Baltimore County, Anne Arundel County, Carroll County, Harford County, or Howard County at the time of application and when the grant is awarded.
• U.S. Citizen or permanent legal resident
• At least 21 years old
• Practicing artist: Those who have actively and continually pursued their profession in this discipline for more than three years (as evidenced on your resume with application)
The following are
not
eligible for grants from this program:
• Organizations
• Full-time students
• Current board member, committee member, staff, or consultant for the Greater Baltimore Cultural Alliance, the Robert W. Deutsch Foundation, or their immediate family members
SELECTION CRITERIA
• Artistic merit of the work represented in the work sample
• Feasibility of the project, including likelihood that the project can be realized, based on the project budget, GBCA grant support, and support from other sources
• Artistic vision and potential impact of the proposed project for the artist and the artistic community
REQUIRED APPLICATION MATERIAL
The application includes the following elements:
1. Project Description:
One page maximum.
2. Project Budget:
One page maximum.
3. Project Timeline:
One page maximum.
4. Resume / CV:
Three pages maximum.
5.
Work Sample Inventory:
One page maximum.
6. Work Samples:
10 work samples maximum allowed.
DOWNLOAD GRANT GUIDELINES HERE.
QUESTIONS
Contact GBCA if you:
• Have questions about application requirements and general submission policies, including what category to apply in, deadlines, panel, or other administration issues
• Have questions about the grant review process, status, or results
• Need to edit an application you already submitted
Contact info: scendak@baltimoreculture.org
Contact CaFÉ if you:
• Have questions about technical issues with the submission
• Have questions about uploading or formatting your files, or encounter errors in uploading
• Have difficulties setting up a profile or otherwise navigating the CaFÉ website
• Visit the CaFÉ Help section for answers to many questions about their system
Contact info: café@westaf.org
Print this Page
View Legal Agreement