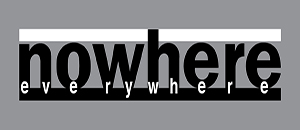 Nowhere Everywhere at the Thompson Gallery
Todd Bartel, Gallery Director, Curator
Thompson Gallery
The Cambridge School of Weston
45 Georgian Road
Weston, MA
02493
Contact Email:
thompsongallery@csw.org
Call Type:
Exhibitions
Eligibility:
International
State:
Massachusetts
Entry Deadline:
4/20/15
Application Closed
REQUIREMENTS:
Media
Images - Minimum: 0, Maximum: 10
Audio - Minimum: 0, Maximum: 10
Video - Minimum: 0, Maximum: 10
Total Media - Minimum: 1, Maximum: 10
Entry Fee (Nowhere Everywhere: 1-10 works): $30.00


n2016 marks the 500th anniversary of "Utopia" by Sir Thomas More, who in 1516 devised the rhetorical conceit that gave rise to a literary genre. Ever since Sir Thomas More invented the word "utopia"—a "non-place" and a "nowhere"—writers, artists and philosophers have re-imagined social structures to examine imaginary, unprecedented, impossible or lost versions of societies at large. Human "perfectibility" is a key concept to More's invention, as Roland Schaer describes in his essay, "Utopia: Space, Time, History the Ideal Society," "Utopia" is:
nachieved solely by human means…Utopia's first prerequisite, therefore, is humanitas, humanity as a virtue….More's maneuver consists in showing the ways in which the other world pertains to this one—hence the many paradoxes and ruses of this reasoned utopia, this realist fiction, this serious fantasy.
nIn anticipation of celebrating the 500th anniversary of Utopia, the Thompson Gallery is seeking works of art that examine the genres of utopia and dystopia with regard to the human conflict or dilemma within societal structures. The Thompson Gallery will host three exhibitions in the Nowhere Everywhere series—between 1 to 2 solo exhibitions and at least 1 group show. All media considered.
Print this Page
View Legal Agreement