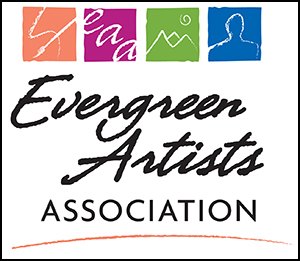 EAA Spring 2015 All Colorado Art Show
Evergreen Artists Association
PO Box 1511
Evergreen, CO 80437
FedEx and UPs will deliver to gallery. USPS will not.
Contact Email:
info@evergreenartists.org
Call Type:
Exhibitions
Eligibility:
Local
State:
Colorado
Entry Deadline:
4/18/15
Application Closed
REQUIREMENTS:
Media
Images - Minimum: 1, Maximum: 3
Total Media - Minimum: 1, Maximum: 3
Entry Fee (EAA Spring 2015 Colorado Show): $35.00

Evergreen Artists Association Presents
The EAA Spring 2015 All Colorado Art Show, a juried show hosted by Main Street Fine Art Gallery
28186 Colorado 74 #4, Evergreen, CO 80439
(303) 670-7222
April 24 - May 24, 2015
Opening Reception Friday, April 24, 2015
Cash prizes of $1100 will be awarded during the Opening Reception along with other prizes donated by our sponsors. Awards Judge is Doug Dawson, PSA.
Artists may submit up to 3 images. Entry fee $35. Commission to gallery 35%, artist retains 65% of sales.
Eligibility
• Open to any artist residing in Colorado.
• Submissions must be original work of submitting artist, current within last 3 years, and shall not have appeared in an EAA show within the last two years.
• Artists may submit up to 3 images, all images will be juried separately.
• All entries shall be for sale.
• Artwork is limited to a maximum of 40 inches wide and 48 inches high INCLUDING FRAMING.
• Two and three-dimensional art is accepted, including: photography, painting, sculpture, ceramics, jewelry, woodwork, fiber/textile, mixed media, printmaking and glass. Giclée and other unoriginal prints are not permitted (except for photographs).
• Submitted images must be cropped to exclude framing and background; must represent the work exactly.
Presentation Guidelines
• Only artwork of professional presentation accepted.
• Wall-hung items must be appropriately framed and/or edges adequately finished.
• Wall art must use sturdy wire attached to D-Rings as the hanging medium. No saw-tooth hangers or metal eyes accepted. Wire must be wrapped tightly so that it cannot come undone!
• Three-dimensional works, such as pottery and sculpture, must be stable to stand on their own or be submitted with adequate display stands.
• Evergreen Artists Association reserves the right to reject any work not matching submission, or which is not properly presented for exhibit, or which it deems inappropriate for Main Street Fine Art or its clientele.
Deadline, Jurying and Artist Notification
• Entries must be entered into Café, Callforentry.org, by Midnight, April 8, 2015
• Jurying will take place April 9th, 2015
• Artists will be notified of acceptance via Cafe by April 10th, 2015.
Delivery of Artwork
Hand delivered work must be brought to Main Street Fine Art Gallery on Monday or Tuesday, April 20 & 21, 2015. The Gallery will be open from 10 AM to 5 PM. Shipped work must be received no later than Tuesday, April 21, 2015 via FedEx or UPS. Artists are responsible for all shipping costs including return of artwork.
Return of Artwork
All unsold work must be picked up at Main Street Fine Art Gallery on Monday, May 25 AFTER 4PM or on Tuesday, May 26, 2015 between 10 AM and 5 PM.
PLEASE NOTE the gallery will be open on Memorial Day, Monday May 25th
. Artists will be allowed to pick up work on Memorial Day
after 4:00 PM
until 6:00 PM.
Shipped art that is unsold will be repackaged and returned the week of May 25, 2015 via FedEx or UPS. A return label must be included in your package. Please try to make your packaging easy for us to reuse if necessary! Thank you.
Awards Juror:
We are very pleased to announce Doug Dawson, Master Pastelist, PSA will be our Awards Judge for this show. Doug is a founding board member for the The Art Students League of Denver and teaches 8 to 10 workshops around the US each year. He has received numerous awards from a number of different art organizations such as The Pastel Society of America, American Watercolor Society, Knickerbocker Artists, The National Academy of Western Art, Southeastern Pastel Society, Pastel Society of West Coast, Audubon Artists, Kansas Pastel Society, Pastel Society of the Southwest and the International Association of Pastel Societies. To honor his achievements, he was given the title of Master Pastelist by the Pastel Society of America and elected to the Master's Circle of the International Association of Pastel Societies. In 2008, he was named a Pastel Society of America Hall of Fame Honoree. (For more, visit www.dougdawsonartist.com.)
Awards
Awards will be presented during the Opening Reception, Friday, April 24, 2015, 5 to 8 pm.
Best of Show: $500
1st Place: $300
2nd Place $200
3rd Place $100
4 Merit Awards donated by our sponsors:
Meiningers Art Supply
Double Take Artistic Images
Colorline
Print this Page
View Legal Agreement