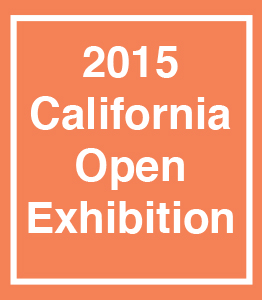 2015 California Open Juried Exhibition
TAG Gallery
Bergamot Station Arts Center
2525 Michigan Avenue, D-3
Santa Monica 90404
Contact Email:
caopen@taggallery.net
Call Type:
Exhibitions
Eligibility:
National
State:
California
Entry Deadline:
6/30/15
Application Closed
REQUIREMENTS:
Media
Images - Minimum: 3, Maximum: 6
Total Media - Minimum: 3, Maximum: 6
Entry Fee (TAG Gallery: 2015 California Open Juried Exhibition Entry Fee): $50.00

Media Fee (per sample over minimum):$10.00

**DEADLINE EXTENDED UNTIL TUESDAY 30 JUNE 2015 midnight MDT**
The 9th Annual
2015 California Open
is a juried exhibition celebrating contemporary and modern art created by emerging artists. The competition is hosted by
TAG Gallery
, an artist-owned gallery located at
Bergamot Station Arts Center
that features emerging and mid-career artists of Southern California.
ELIGIBILITY
The exhibition is open to all artists 18 years and older in the disciplines of Computer Art, Mixed media, Painting, Print-making, Photography, and Sculpture. Accepted work will be exhibited at TAG Gallery from the 13th – 29th of August 2014, and all work will be for sale. Entries are limited to six (6) pieces completed since 2010 and not shown previously at TAG Gallery. TAG artists are not eligible.
JUROR
The 2015 Juror is renowned Southern California Artist
Jim Morphesis.
Jim Morphesis has been a major force in the Los Angeles art community for the last three decades. His passionate explorations of sacred figures and symbols have been a significant inspiration for fellow artists in the Los Angeles art world, and he continues to produce powerful work that blends classical imagery with his own deeply felt expression of politics and spirituality. His work can be found in museums such as The Metropolitan Museum of Art, Los Angeles County Museum of Art, San Francisco Museum of Modern Art, and select private collections.
LOCATION
Located on 8 acres in the heart of Santa Monica, Bergamot Station Arts Center is Southern California's largest art gallery complex. With over 50 galleries and the Santa Monica Museum of Art, Bergamot is at the heart of the thriving art scene of the Westside, and a destination for art collectors and art lovers from all over the world.
AWARDS:
First Place: $1000 Second Place: $500 Third Place: $300 Valerie Mendez Memorial Award Honorable Mentions (3)
SPECIFICATIONS
All work must be original, unsold work, and the artist must own the sole copyright to art. Substitutions of accepted works will not be allowed, and all delivered work must match the image juried. Frames, mats and wiring must be professional quality and in good condition. No saw- tooth hangers, please. Wiring must be in good condition and substantial enough for the weight of the artwork. Two-dimensional works on paper must be framed and under Plexiglas. All accepted work must remain at the gallery for the duration of the exhibit.
SIZE RESTRICTIONS
Hanging works are limited to 48" height and 36" width including frame and may not exceed 30 lbs. per unit. There are no exceptions.
Sculptures are limited to 48" height x 20" depth and may not exceed 40 lbs. including base.
SALES
All work must be available for sale. There is a 50% commission to TAG Gallery on sales during the exhibition and 30 days subsequent to the close of the exhibition. No work may be removed from the gallery until the close of the exhibition, and prices quoted on the entry form may not be changed after acceptance.
ACCEPTED WORK
Accepted artists will receive instructions for shipping and hand delivery. There is a $60 handling charge for shipped work. Shipping costs and insurance are the responsibility of the artist. A pre-paid return shipping label or air bill is mandatory. Reusable shipping containers only. No wood crates or styrofoam peanuts.
LIABILITY
Artwork will be handled with reasonable care. TAG Gallery and its representatives will not be responsible for loss, theft or damage of artworks while in the gallery's possession or in transit. TAG Gallery reserves the right to reproduce accepted artwork for publicity and documentary purposes. TAG Gallery allows researchers and commercial filmmakers to use the gallery as a backdrop. All copyrights for the artwork are retained by the artist.
AGREEMENT
The submission of entries to this competition shall be understood to constitute an agreement on the part of the artist to all rules and conditions as set forth in this prospectus. Entries not meeting the criteria listed herein will be disqualified, and the entry fee will not be refunded.
ENTRY PROCEDURE ONLINE ONLY
All entries must be submitted online at
www.callforentry.org.
Entries must be submitted on or before JUNE 30, 2015.
Upload requirements for image files (follows all CaFE parameters.)
File format: JPEG only

File dimensions: No smaller than 1920 pixels on the longest side

File resolution: 72 ppi/dpi (standard web resolution)

File size: 3 MB maximum
FEES
$50 for the first three entries. Additional entries $10 each; maximum six entries. All fees are non- refundable and payable only through callforentry.org.
NOTIFICATION
Results of the jurying will be communicated after July 17, 2015. A list of the accepted artists will be posted on our website at www.taggallery.net after July 17, 2015.
QUESTIONS
Additional copies of the prospectus are available for downloading
HERE.
Email:
caopen@taggallery.net
CaFE.org technical questions: 888.562.7232
TAG Gallery Questions: 310.829.9556
Please read the
full prospectus
before submitting your entry. Be mindful of the size requirements and the calendar of deadlines.
Print this Page
View Legal Agreement