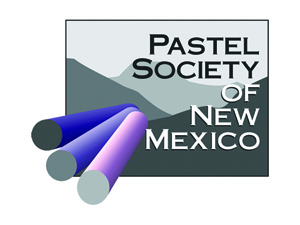 PSNM 24th Annual National Pastel Painting Exhibition
PSNM
P. O. Box 3571
Albuquerque, NM 87190
Contact Email:
psnm.pres@gmail.com
Call Type:
Exhibitions
Eligibility:
International
State:
New Mexico
Entry Deadline:
8/15/15
Application Closed
REQUIREMENTS:
Media
Images - Minimum: 1, Maximum: 3
Total Media - Minimum: 1, Maximum: 3
Entry Fee (PSNM 24th Annual National Pastel Painting Exhibition): $47.00

ENTRY FEE FOR PSNM MEMBERS (WITH COUPON CODE) $40
.00
FEE FOR NON-MEMBERS $47.00
24th ANNUAL NATIONAL PASTEL PAINTING EXHIBITION PROSPECTUS
October 31 - November 29, 2015
Tuesdays - Sundays
•
10 am - 5 pm
Hispanic Arts Center
•
EXPO New Mexico
•
Albuquerque, NM
This year marks the 24th Anniversary of our prestigious pastel show,
considered by many to be among the best in the country.
You are invited to enter your paintings for consideration to be juried into this special show, which runs concurrently with several other major events held on the grounds of Expo New Mexico that are expected to attract several thousand visitors.
JUDGE: Liz Haywood-Sullivan
JURORS: Ray Hassard, Casey Klahn and Christine Swann
The three distinguished artists serving as jurors will independently score entries to determine which paintings will be included in the exhibition. The judge makes award selections from the actual work.
AWARDS:
Awards will be presented at the gala opening reception.
1st place $1500
2nd place $1000
3rd place $750
4th place $500
There will also be numerous sponsor awards, expected to total more than $10,000 in value.
WORKSHOP:
Judge Liz Haywood-Sullivan will teach a 3-day workshop in conjunction with the exhibition.
Tuesday, Wednesday, Thursday
-
October 27, 28, 29 — 9:30 am - 4:30 pm
For information, contact Nicholas Tesluk by email at:
psnm.nswkshop@gmail.com
2015 CALENDAR
Deadline: Receipt of Digital Entries
: Saturday, August 15
Acceptance and Information Packets Sent
: Tuesday, September 15
Deadline: Shipped Art to Arrive at Peli, Inc.
: Wednesday, October 21
Hand-Deliver Art to Hispanic Arts Center
: Friday, October 23, 9 - 10:30 am
Reception & Awards Presentation
: Saturday, October 31, 2 pm
Pickup of Hand-Delivered Paintings
: Sunday, November 29, 5 - 6 pm or Monday, November 30, 9 - 11 am
Digital REQUIREMENTS:
Image size: 1920 pixels on longest side
Resolution: 72 dpi
In Image Size dialog box of Photoshop or a similar photo editing application, be sure the resolution is 72 dpi, then adjust your image so that the longest side is 1920 pixels.
As long as you have the dimensions linked, this will automatically adjust the shorter side.
File Format: jpg (JPEG) - highest quality
.
Make sure that only the image of your artwork is visible in the JPEG file, with no artifacts or black areas surrounding
your work
.
Please follow the instructions on the CaFÉ Portfolio page to properly enter your images. (File Naming Tip: Use actual painting title of image, i.e: Title_of_Painting.jpg)
ENTRY FEES:
Fees are non-refundable and
must
arrive by Saturday, August 15, 2015. (See Payment Options below.)
PSNM Members:
$40 for up to 3 entries.
Members receive discount code by email. Non-members may join PSNM at
https://pastelsnm.org
prior to paying show fees to receive discount code. Discounts cannot be applied after show fees have been paid.
Non-Members:
$47 for up to 3 entries.
NOTE:
Only PSNM members may accrue points toward Signature membership.
ONLINE Entry
Go to
https://www.callforentry.org
/
Under "View All Calls", Scroll down to PSNM listing or use the "search" fields to find the PSNM listing.
Payment Options
1) Pay by credit card on CaFÉ website, or
2) by check (
payable to PSNM
) mailed to:
PSNM, PO Box 3571, Albuquerque, NM 87190
JURY NOTIFICATION:
Results will be sent via email by Tuesday, Sept. 15, 2015.
Acceptance message will include a pdf attachment providing painting labels and forms, which you will need to print and complete, plus detailed instructions regarding framing, delivery, shipping and handling.
MINIMUM/MAXIMUM DIMENSIONS:
• Minimum
painting
dimension: 8˝ x 10˝ (
or 80 sq. in.
)
• Maximum
frame
dimension
: 48˝ in either direction
FRAMING REQUIREMENTS:
• Work
must
be sturdily framed and ready to hang, with strong screws and wire.
• Hanging wire
must
be affixed so that it peaks
3½˝
below
the top of the frame when under stress.
This is extremely important, because of the hanging system used at EXPO New Mexico. Failure to place your wire correctly may result in your painting(s) not being hung in the show.
•
No
name plaques on the front of the frame or mat, and no signed mats.
•
No
metal frames will be accepted.
• Use glass or Plexiglas when framing your paintings. For shipped paintings of 850 sq. in. or larger, Plexiglas is recommended.
Some artists have used varnish finishes that make a covering unnecessary, but we strongly discourage this for any shipped work.
DELIVERY OF ACCEPTED WORK:
Hand-delivered work
must be delivered to the Hispanic Arts Center at Expo New Mexico on Friday,
Oct. 23, between 9 and 10:30 am.
Shipped work
must be sent to:
PSNM National Show
c/o Peli, Inc.
4812 Jefferson NE
Albuquerque, NM 87109
For shipping questions, contact Lee McVey
:
phone: 505-417-3516, email:
lee@leemcvey.com
Shipping INSTRUCTIONS:
Paintings
must
arrive at Peli, Inc. between Thursday, Oct. 15 and Wednesday, Oct. 21, 2015
•
Ship with a commercial carrier, such as UPS or FedEx.
DO NOT
ship with the United States Postal Service!
•
Cost of shipping the painting(s) is the responsibility of the artist, both
to
and
from
show.
•
Peli Handling Fees:
Airfloat Strongbox or U-Line Deluxe Art Shippers - $50 per painting; Other types of corrugated shipping containers - $65 per painting; Wooden crate - $60 per painting. Additional paintings in same container
of any type
- $25 each. Fees cover receiving, storing, delivering, unpacking before show, picking up, re-packing and shipping paintings after show,
exclusive of any shipping charges
.
•
Storage rental fee
: Paintings arriving at Peli earlier than Oct. 15 will be charged $5.00 per day, up to Oct. 15, payable by artist.
•
Replacement shipping container cost
is payable to Peli by artist for any box damaged in transit and deemed by Peli as no longer usable.
•
Return shipping only by FedEx or UPS. Return label and all other information
must
accompany your work.
•
Artists will be notified when painting(s) sell.
•
Shipping arrangements for sold painting(s) are typically made between artist and buyer. Peli must be advised of how to proceed should a painting not require return shipment to artist.
•
Investigate insurance coverage options and your carrier's insurance policies. Each artist is encouraged to
obtain their own insurance.
RETRIEVAL OF Paintings:
All unsold
hand-delivered
paintings
must
be retrieved from the Hispanic Arts Center by the Artist, or their representative, on Sunday, Nov. 29 from 5 - 6 pm
OR
Mon, Nov. 30 from 9 - 11 am.
Pastel Society of New Mexico, PO Box 3571, Albuquerque, NM 87190
www.pastelsnm.org
Print this Page
View Legal Agreement