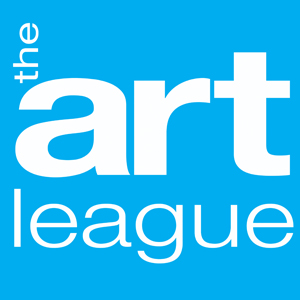 2017 Solo Artist Jurying
105 N Union Street
Alexandria VA 22314
Contact Email:
katiea@theartleague.org
Call Type:
Member
Eligibility:
Local
State:
Virginia
Entry Deadline:
9/25/15
Application ClosedNumber of Applications Allowed:
2
REQUIREMENTS:
Media
Images - Minimum: 5, Maximum: 15
Video - Minimum: 0, Maximum: 5
Total Media - Minimum: 5, Maximum: 15
Entry Fee (2017 Solo Artist Jurying): $50.00

The Art League seeks artists who have developed, and continue to develop, a strong, cohesive, and exciting body of work centered on a common idea or element for our prestigious solo artist exhibits. The work should exhibit harmoniously together, yet each piece should be individual. Our aim, whether we exhibit experimental or traditional works, is to adhere to the highest standards of quality. While we seek beautifully executed work, we also value work that is innovative, artwork that presents the artist's unique voice, and work that engages the viewer intellectually, emotionally, as well as visually.
Applicant Requirements
♦ Artist must be a current member of The Art League.
♦ Artist cannot have had a solo exhibit at The Art League in the last five years.
♦ If an artist is selected for a 2017 solo show, no more than 25% of the works displayed in the final show can have been shown within 50 miles of The Art League Gallery.
Digital Submission Requirements
♦ Upload your application by midnight Friday, September 25, 2015
♦ Written materials, in one PDF or Word document (jurying is blind; do
not
put your name on this document):
• Show Proposal/Vision Statement*
• Current artist statement.
• Your current resume.
♦ 5 digital images, sized to a minimum 1920 pixels on the long side (see CaFE's
Media Prep
page for details). These images should be a part of the body of work proposed for your show. The images you email
must
be of the same works you bring into the gallery for jurying.
♦ $50 jurying fee
*Your show proposal should clearly and concisely describe the purpose of your show and how it will be executed. What are you trying to accomplish with this show? What is your motivation? What you write should relate to the work presented to the jury. There is no formula for writing a good proposal. What you choose to include will depend on where you're coming from and what's most important and significant to you. Your motive (for your work, doing the show), the importance of your medium, your subject matter, your inspirations and influences, and your personal perspective are all elements to take into account. We recommend that your proposal be no longer than 1/2 page, but write what you need to accurately convey your vision to the jurors.
Drop-Off of Work
Bring your 5 pieces of artwork (the same ones that you submitted digitally) into the
gallery October 17 or 18 between the hours of 10:00 am – 5:00 pm (Saturday) and 12:00 noon – 6:00 pm (Sunday). Work will be juried October 19.
Jurying and Notification
The work will be juried in person on October 19 by three art professionals, who are not affiliated with The Art League. Artists will be notified of acceptance at the time of pick up only. Artists should begin to retrieve work Tuesday, October 20, 10:00 am – 6:00 pm. Please note: jurying results will not be relayed over the phone. All works that are not picked up from the gallery by Friday, October 23 will incur a $5 per day per piece storage fee. A synopsis of the juror's comments will be emailed to you within a few weeks.
The panel of three jurors selecting artists for 2017 solo exhibitions includes:
April Wood
April Wood is a metalsmith living and working in Baltimore, MD. She received her BFA in Studio Art - Metals from Texas State University in San Marcos and her MFA from Towson University. She has exhibited her work locally and nationally, most recently in a solo exhibition New Works: April Wood at the Austin Museum of Art - Laguna Gloria. Her work is also in a traveling exhibition of contemporary feminist art entitled A Complex Weave, which has shown at Rutgers University in Camden, NJ, the Center for the Arts Gallery at Towson University, HUB-Robeson Gallery at Penn State, University Park, Braucher Gallery at Carleton College in Littlefield, MN, the Fisher Museum of Art at University of Southern California, and will be exhibited at the Salinas Art Center in Salinas, KS in 2013. She has been the recipient of three Maryland State Art Council Individual Artist Awards (2009 – Sculpture, 2010 - Works on Paper, 2012 – Crafts). Her work has been published in Metalsmith, Surface Design Journal, and Sculpture. Her work may be viewed at
www.aprilwoodmetalsmith.com
.
Victoria Milko
Victoria Milko is a freelance writer and photographer thriving in the District of Columbia. She specializes in long form journalism as well as editorial, product and food photography. When not riding her scooter through the city with her camera in tow she can often be found in her studio, Wild Hand Workspace, plotting her next adventure and editing her latest work. Check her out at
victoriamilkophoto.com
.
Michael Gross
Michael Gross, painter and printmaker, offers expressive and emotion-filled works using a kaleidoscope of color. Gross creates art as "a means of grappling with the impulses and struggles that make up the way I see my place in the world." Through his visual lexicon, which is devoid of ideological reference, Gross seeks to create order from chaos. His lyrical compositions of concatenated lines, textured surfaces and rich hues, evoke Abstract Expressionism and pay homage to artists who inspire his work: Willem de Kooning, Richard Diebenkorn and Jackson Pollock. View his work at
michaelgrossart.com
.
Accepted Artists
Accepted artists will receive a packet of information once the show schedule is determined for 2017. This will include a timeline and all other necessary information for the execution of your show. Artists will be required to sign a contract. There is an exhibition fee of $150 for our solo artists, covering postage and reception costs. The printing of your show cards, lettering for the solo artist gallery, and a poster for outside the gallery are additional costs incurred by the artist that generally range between $250 and $350. All work in your solo exhibit must be for sale; the gallery receives a 40% commission on works sold.
Through the solo artist program, we endeavor to build a valuable partnership between The Art League and the selected artist, and, unlike many commercial galleries, we provide a great platform to educate the public and a significant growth opportunity for the artist. This is why each selected solo artist is given guidelines and asked to take the suggestions and feedback from the League's jurors and staff under serious advisement. The Gallery Director and the Solo Artist Coordinator have curatorial discretion for all solo artist exhibits. We are committed to helping the artist deliver on the panel's recommendations as well as the artist's vision for the show. All selected solo artists work closely with Gallery Director and the Solo Artist Coordinator.
Print this Page
View Legal Agreement