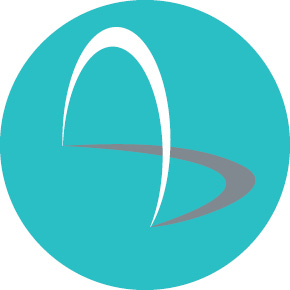 Bellwether Sculpture Exhibition 2016: Confluence
450 110th Ave NE
Contact Email:
smacdonald@bellevuewa.gov
Call Type:
Unspecified
Eligibility:
International
State:
Washington
Entry Deadline:
11/8/15
Application Closed
REQUIREMENTS:
Media
Images - Minimum: 1, Maximum: 9
Total Media - Minimum: 1, Maximum: 9
Sites
Bellwether 2016: Confluence will feature work in Downtown Bellevue inside Bellevue City Hall, along the Pedestrian Corridor and in the Downtown Park. Artwork with be sited along the route of the ¾ mile long future permanent Art Walk.
Theme: Confluence
Artwork exhibited in all Bellwether exhibitions has looked to the future. Bellwether means a sign of what's to come. Each exhibition also includes a theme that pushes the conversation farther.
Confluence implies that there is a moment and a place where something happens. For this exhibition, the theme,
Confluence
, is used to mean: the coming together of ideas and people.
All entries regardless of theme are welcome.
Categories of Sculpture
Artwork will be reviewed in three categories: Indoor artworks, Outdoor artworks and Temporary/Site-Specific artworks.
Indoor and Outdoor artworks are existing artworks or proposed works that at the end of the exhibition could be sold in their same form. An example would be a steel sculpture.
Temporary/Site-Specific artworks are artworks proposed for this exhibition that must be dismantled at the exhibition's end and could not be sold in the same form. An example would be a multi-component installation attached to a building. These works are intended to be made specifically for this exhibition. Insurance is not available for these artworks. Temporary/Site-Specific artworks will be located in the Pedestrian Corridor and in the Downtown Park. (None will be considered for inside City Hall.) Proposals should convey the intent of the final outcome. Artwork along the Pedestrian Corridor is required to be site-specific. Past works have been sited in planting beds, on street light poles, in and around major trees, and in other locations. Artists are encouraged to visit the area, if possible, and suggest possible sites for artwork. Staff will be happy to respond to questions about sites. However, staff support for an idea does not necessarily mean the panel will select the art.
Indoor artworks will be located at Bellevue City Hall, which can accommodate a variety of sizes, shapes and mediums throughout the public areas of the building. This beautiful, contemporary building features permanent artworks by prominent artists Dan Corson, Linda Beaumont and Alan Storey integrated into the design of the building. Free Installation services and insurance is provided for these artworks.
Outdoor artworks will be located in the 20-acre Downtown Park. This park is highly used throughout the summer and fall and features its own small collection of permanent artworks. Artworks in the Downtown Park can feature work scaled from medium to very large, and larger work typically is better suited. Artwork should be very sturdy and able to stand up to use that is typical for a well-used urban park. Installation and insurance is provided for these artworks.
Artists will be asked to identify into which category their artwork falls. However, the City will decide in its sole discretion how each art work is finally categorized.
Approximate # of works
:
Indoor artworks (Bellevue City Hall) – 18 works
Temporary/Site-Specific Works (Pedestrian Corridor and Downtown Park) – 7 works
Outdoor artworks (Downtown Park) – 5 works
Selection Criteria
Sculptures and temporary/site-specific proposals will be selected based on artistic quality. Entries aligning with the exhibition theme will then receive preferred consideration.
Jury and selection process
This will be a competitive entry process juried by a panel of regionally and nationally recognized arts professionals. The panel will create a shortlist of selected entries, followed by a review by the City to consider questions of technical feasibility and public safety and the art's safety.
Honorarium
An honorarium will be provided to artists for each artwork included the exhibition.
The honorarium for Outdoor works, and Temporary/Site-Specific artworks will be
$1000
. The honorarium for Indoor artwork is
$300
.
Travel and Shipping Reimbursement
Up to $500 for each artwork for qualified expenses.
Additional Reimbursement Opportunities
Shipping and Transport expense (all selected artists): A limited amount of additional funds for shipping reimbursement is available. Selected artists may request an application for additional reimbursement. Additional reimbursement decisions will be made on a case-by-case basis.

Additional materials expense (Temporary/Site-Specific Artworks): A limited amount of additional funds for materials is available. Staff will work with each of these artists as needed on a case by case basis.
Installation
Outdoor Sculptures – Free professional installation
Indoor Sculptures – Installed by artist with limited, free professional assistance
Temporary/Site-Specific artworks – Determined on a case by case basis
Entry Instructions
Number of entries: Each artist may enter up to three sculptures or proposals for temporary/site-specific artworks. Each artwork entered must be no more than five years old.
Images: Each entered artwork should feature three separate views of each entered artwork or proposal.
Statement: Provide a brief statement (maximum 1 paragraph) about each artwork. In your statement please identify which category you would prefer the artwork to be considered.
Resume: Please submit a resume. Resume should include your full name, email address, artist website (if available), and a primary phone number. Please limit resumes to 5 pages or less.
Calendar (all dates subject to change)
Entries due: November 8, 2015
Notification of Selection: December 13, 2015
Artwork Delivered/Installation: June 8-22, 2016
Opening Celebration: June 24, 2016
Sculptures Pick-Up/Removal of work: October 17-20, 2016
The Fine Print
All entered sculptures and Temporary/Site-Specific artworks should be available for the duration of the exhibition.
Alternative works or proposals may be requested.
If a selected artist declines to include his/her work in the exhibition, an alternative artist will be selected.
For questions about applying or the exhibition, please email smacdonald@bellevuewa.gov
Print this Page
View Legal Agreement