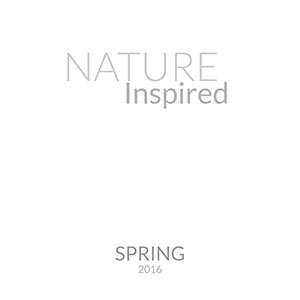 Nature Inspired: Spring 2016 Edition
Make checks payable to:
Conscious Living Unlimited, LLC
PO Box 111
Pleasant Valley, NY 12569
Contact Email:
submissions@natureinspiredanthologies.com
Call Type:
Literary
Eligibility:
International
State:
New York
Entry Deadline:
1/29/16
Application Closed
REQUIREMENTS:
Media
Images - Minimum: 0, Maximum: 5
Total Media - Minimum: 0, Maximum: 5
Entry Fee (Nature Inspired: Spring 2016 Edition): $35.00

Theme: Spring is a time of expansion, of joy, of blooming, of new growth. For our Spring Edition 2016 we are looking for Poems, Short Stories and Artwork that speaks to both the literal and figurative experience of Spring. Show us your Spring.

What are we looking for? We are looking for Poetry, short stories and visual art work (must be reproducible – high quality JPEGs, color correction not possible) that will speak to our vision of Spring and that will help deepen a reader's connection to and understanding of Spring and all that this season can offer us in terms of our own growth.
What is Nature Inspired?
Nature Inspired is a published collection of writing and art that explores our deep connection to nature.

It is printed four times a year, with each edition celebrating one season. We strive to bring the reader beautiful, thought-provoking works by writers and artists from all around the world.

For each season we print two separate editions: Short Stories and Poetry/Art/Stories provided with have suitable submissions to fill both.

The Short Stories edition includes up to 25 Short Stories that meet the criteria of the call, and the Poetry/Art/Stories edition will include as many pieces that qualify and that we can effectively include.

The work in each edition is hand-picked to create a powerful collection of season specific words and images which we hope will help to deepen the reader's connection to Nature.

The Spring Editions are due out March 2016
Process:
Submissions are reviewed as they come in. You may be accepted, not-accepted or put on a waiting list if we aren't certain.

Please see release below under Legal.

Eligibility: This is an international call and is open to anyone 18 years of age or older.

Number of Submissions Per Entree:
You may submit up to five writing samples per entry, or five pieces of art, or a combination of both not to exceed five entrees. Although the application will allow you to submit five of each, we will only review 5 total and it will be at our discretion which pieces are reviewed - so please don't submit more than five submissions.

Requirements

Writing Submissions

Writing may be submitted in the form of poetry or short stories. All must reflect the nature of the call (see above) Writing must also be submitted in English.

Word limits:
Poetry must not be more than 1000 words
Short Stories must not be more than 5000 words

How to Submit Your Written Works: You work must be submitted as text within the entree form. Please don't worry about formatting - if you have special formatting please feel free to make a note. If your work is selected, we will request the work as a .doc or .docx file.

Artwork
Artwork may include paintings, prints, drawings computer generated images, photographs of 3D work as well. If you are not certain if your work will qualify, feel free to contact us and ask. Please do not send samples, simply let us know what format your work takes and we'll let you know if it qualifies. Inquires that are sent with artwork attached will not be answered.

How to Submit Your Artwork: All work must be available in high resolution, 300 dpi jpeg format. Please keep in mind that the editions are printed digitally. We do our best to keep color consistent, but cannot guarantee it. If the possibility of your work being printed and the color being off disturbs you, please do not submit your work.

Print this Page
View Legal Agreement