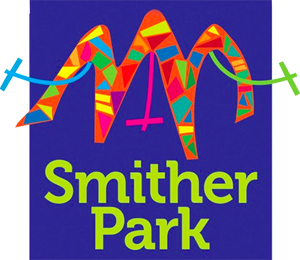 Smither Park 2D & 3D Permanent Mosaic Installations - $3,000-$25,000
2402 Munger St.
Houston, TX 77023
Contact Email:
kat@orangeshow.org
Call Type:
Public Art
Eligibility:
Regional
State:
Texas
Entry Deadline:
2/1/16
Application ClosedNumber of Applications Allowed:
8
REQUIREMENTS:
Media
Images - Minimum: 3, Maximum: 10
Audio - Minimum: 0, Maximum: 1
Video - Minimum: 0, Maximum: 1
Total Media - Minimum: 3, Maximum: 10
As a project of The Orange Show Center for Visionary Art, Smither Park is designed to be a permanent, family friendly, "folk art" or "outsider art" installation and community gathering space located in an underserved area of southeast Houston, adjacent to the world famous Orange Show – considered one of the most important folk art monuments in the world. Set on a ½ acre lot, Smither Park runs 400' wide by 50' deep, and includes an amphitheater for performances, a covered pavilion for special events, a meditation garden, a set of three oversized bench swings, and an interactive tower. Running along all 400 feet at the back of the park is a memory wall, covered in mosaic sculpture by over 50 different artists. The park was designed by visionary artist and builder Dan Phillips of Phoenix Commotion, based out of Huntsville, TX. He is known for his innovative techniques in home-building, utilizing 80% of his resources from salvaged materials. Artists selected to work on Smither Park projects will be working directly with Phillips throughout completion.
Artists interested in submitting proposals for consideration should note that materials used within the mosaic sculptures at Smither Park are generally donated and/or repurposed. We encourage all of the artists to utilize this type of material as it promotes sustainability and compassion towards the environment.
Artist or artist teams must be currently residing in the state of Texas in order to be eligible.
The eight projects to be commissioned include:
(click on the links below to read full descriptions of each project)
1. Park Sidewalk South of Pavilion: $25,000
2. Park Sidewalk North of Pavilion: $12,000
3. Outdoor Covered Pavilion: Long East Gallery: $4,000
4. Outdoor Covered Pavilion: Long West Gallery: $4,000
5. Outdoor Covered Pavilion: Short North Gallery: $3,000
6. Outdoor Covered Pavilion: Short South Gallery: $3,000
7. Swingset: $15,000
8. Marble Roll Tower Base & Stairs: $5,000
Proposal Requirements include:
1. Maximum 1,000-word exhibition proposal describing the work and imagery that you propose.
2. Ten (10) digital images of past work and sketches of proposed work.
3. All submissions must include a numbered image list.
4. Project Expense Budget must cover all related expenses of this commission(s) including, but not limited to: artist fees, fabrication, insurance, shipping, travel, installation, documentation, etc.
5. Schedule of work to completion within the timeframe of March 1 – August 30, 2016.
6. Artist résumé (include contact information).
IMPORTANT: Submitting this application represents ONE category, with 3 to 10 images of past work & proposed work. If you wish to apply for more than one category, checkout and submit the first application, then return to "Apply to Calls" and choose APPLY AGAIN TO THIS CALL. Repeat the process for up to all eight categories.
Rules & Regulations
· Artists involved with the park are not allowed to pull ideas from inventory, copy anyone else, or otherwise create works that are not in the spirit of visionary art.
· Because The Orange Show Center for Visionary Art is a publicly supported entity, political, sexual, religious, or other personal agendas are not allowed in the design of the projects.
· It is a family park, and therefore must be family friendly as well. While nudes are allowed, for instance, they must be so abstracted that they will not become offensive to even the most conservative of park visitors.
· Donated materials are often agenda-specific objects, which are allowable, provided they are repurposed and placed in a different context.
· Words are allowed, but only sporadically, and one at a time.
Questions regarding submitting entries can be directed to Kat Mims, 713-926-6368, kat@orangeshow.org.
Questions regarding proposals can be directed to Dan Phillips, 936-581-5028, marshajp@att.net.


All specifications, information, photos, and a site plan of commission opportunities may be found by CLICKING HERE
Selection Criteria:
· Artists will be selected by a panel of jurors made up of curators, artists, and Orange Show Center for Visionary Art stakeholders.
· Selections will be made based on examples of past work and the strength of their proposal for new work to be created.
· Finalists will be interviewed by Dan Philips, Stephanie Smither and Marilyn Oshman.
· Funds will be distributed as follows: first ½ upon acceptance, second ½ upon completion.
Calendar:
October 27, 2015 – February 1, 2016
: Open Call to Artists
February 1, 2016, midnight:
Proposal Deadline
February 15, 2016:
Artists Notified
February 20, 2016:
Artists' contracts signed and delivered
March 1 – August 30, 2016:
Artists work onsite and complete project by 8/30
Print this Page
View Legal Agreement