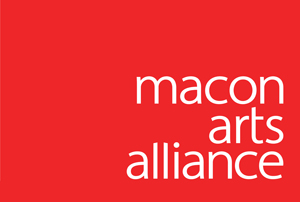 Mill Hill Visiting Social Practice Artist Residency
Contact Email:
jonathan@maconarts.org
Call Type:
Residencies
Eligibility:
National
State:
Georgia
Entry Deadline:
12/31/15
Application Closed
REQUIREMENTS:
Media
Images - Minimum: 10, Maximum: 20
Audio - Minimum: 0, Maximum: 3
Video - Minimum: 0, Maximum: 3
Total Media - Minimum: 10, Maximum: 20
Entry Fee (Mill Hill Visiting Social Practice Artist Residency): $25.00

Mill Hill: East Macon Arts Village is a creative placemaking initiative of the Macon Arts Alliance in partnership with the Macon-Bibb County Urban Development Authority, the residents of East Macon's Fort Hawkins Neighborhood, and many local stakeholders. The Mill Hill Visiting Social Practice Artist Residency is a three-to-nine-month residency that brings together social practice artists from around the US to work in partnership with residents and local artists as part of an asset mapping and neighborhood cultural planning process. Our model envisions building relationships between artists and neighbors as a form of social capital to empower residents to eliminate blight while increasing economic opportunity. Artists and neighbors will work side-by-side as agents of change.
n
nOriginally a "mill village" located adjacent to the Bibb Manufacturing Company's Bibb Mill No. 1, the neighborhood consists of a variety of low-priced, architecturally significant housing stock that is largely in need of renovation and restoration. According to a recent inventory conducted by the Urban Development Authority, 46 percent of the parcels in the neighborhood are vacant and blighted. A key asset of the neighborhood is a dilapidated auditorium, built by the Bibb Manufacturing Company in 1920, when the neighborhood was predominately mill employees. The auditorium has been identified as the site for the proposed Mill Hill Community Arts Center.
n
nSelected artists will work with local artists to engage the neighborhood in creative projects that will result in a creative assets map and a cultural master plan for the neighborhood. These artists will partner with key stakeholders to develop programming that engages the residents, families, and youth living in the area. Cultural planning consultants will be hired to work with the visiting artists in the development of a neighborhood cultural master plan reflecting the shared vision for the Mill Hill: East Macon Arts Village.
n
nThe Mill Hill Visiting Social Practice Residency Program is open to all US-based artists with a history of socially engaged work, especially those with a history of working in neighborhoods to build social capacity and social cohesion. Artists are welcome to bring families and pets (indoor pets only) but be advised that the live/work space is about 1000 sq. feet. These were originally mill houses. There is flexibility to provide space, tools and equipment for large scale work. The project director will be a resource to ensure that all artists have access to the tools and equipment they need. Visual artists, writers, architects, designers, performance artists, and urban planners with a history of working in the field of social practice art are invited to apply.
n
nQualified applicants will:n
n
Hold a Bachelor's degree or higher in a related field or have equivalent professional experience in a related field;
n
Have at least two-years experience and a proven history of socially-engaged work that demonstrates both artistic excellence and artistic merit;
n
Have a history of working on projects within a neighborhood context;
n
Possess the ability to listen to the community and to create work driven by relevance, assets, and needs of the Fort Hawkins neighborhood;
n
Demonstrate a socially-engaged practice that values ongoing collaborations with community partners;
n
Be process driven in their approach to community engagement;
n
Foster mutual respect between artists, the community, and organizations;
n
Show a history of using socially engaged work to inform community planning.
n
Be available for at least 3-9 months during 2016 between February and December.
n
Be a US-citizen.
n
nSelected artists will be provided with a stipend of $3,500 per month, paid on the first day of each month, along with a housing allowance to live in a renovated home in the Mill Hill: East Macon Arts Village during 2016. Residencies are 3-9 months in length and should culminate in the public presentation of one or more arts-based, community building projects. Artists will work closely with residents, local artists, and the project director to gather resources and determine the appropriateness of proposed projects. Project funds are available to support these projects.
n
nPlease submit the following items for consideration:n
n
A letter of interest outlining why you are interested in this residency along with your experience with social practice art, creative placemaking, and working within a neighborhood context. Letters should provide specific project examples. Feel free to include links to any websites, published media, or news articles reflecting your professional experience. (5000 characters max.)
n
A short artist statement or bio. (1000 characters max.)
n
Resume or CV (3-page max.)
n
A portfolio of work of 10-20 images (jpg format) and up to 3 videos and/or audio files.
n
Indication of your availability between February and December 2016.
n
Three (3) professional references. Please provide name, title, email and phone number for each reference.
n
Application fee: $25
n
n
RFQ submission deadline:
Dec. 31 at 11:59 p.m. Mountain Time
n
Finalists interviews:
Due to a larger than expected amount of applicants, the review period has been extended. Finalists will be notified by February 1 and interviews with finalists conducted in early February. Selected artists will be notified by February 15.
n
nFor more information, please visit the links below:
n
www.maconartsalliance.org
n
www.millhilleastmacon.com
n
www.maconactionplan.com
n
www.maconbibb.us
n
nArticles about the project:
n
http://www.gpb.org/news/2015/07/23/the-art-of-listening-and-urban-renewal
n
http://www.macon.com/news/local/article30288483.html
n
http://www.macon.com/news/local/article30295647.html
n
http://www.macon.com/news/local/article30244266.html
n
http://www.macon.com/news/local/article39284673.html
n
http://www.13wmaz.com/story/news/local/macon/2015/10/15/macon-action-plan-clinton-street-mill-hill/74008440/
n
n
This project is funded in part by a grant from the National Endowment for the Arts, by grants from the Community Foundation of Central Georgia, and by a grant from the John S. and James L. Knight Foundation.
n
Print this Page
View Legal Agreement