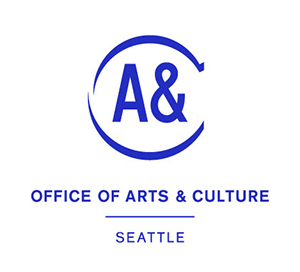 City of Seattle: Westlake & Lenora Park Artwork Project
Contact Email:
Jason.huff@seattle.gov
Call Type:
Public Art
Eligibility:
National
State:
Washington
Entry Deadline:
1/12/16
Application Closed
REQUIREMENTS:
Media Images:16


n
INTRODUCTION
nThe Seattle Office of Arts & Culture, in partnership with Seattle Parks and Recreation (Parks) will commission one artist or artist team, to design, fabricate and install site-integrated, outdoor artwork the new Westlake & Lenora Park.
n
n
SCOPE OF WORK
nThe artist or artist team will work closely with the park design team to develop site-integrated art for the new Westlake & Lenora Park. The artist will create an artwork that is integrated into the park design and enhances the experience of park-goers and passers-by. A projects that frames an experience, promotes discovery and/or defines a space or activity within the park is desired. The artist or artist team will consider the character of the surrounding Denny Triangle neighborhood and respond to the park's specific design and patterns of use. The artwork should also visually engage commuters on King County Metro busses and South Lake Union Streetcars that pass the site on Westlake Ave.
n
nThe Westlake & Lenora Park will be located in Seattle's Denny Triangle neighborhood at the intersection of Westlake Ave and Lenora St. (2100 Westlake Ave.) The area is densely populated by retail businesses, condominiums and offices, and experiences a high volume of pedestrian and automobile traffic. The park will be adjacent to the front entrance of a residential high-rise that will feature retail businesses at ground level. The artwork must be able to withstand wet, seasonal weather conditions as well as circumstances common to the urban environment. The artist/artist team is expected to develop and install the artwork in conjunction with the Westlake & Lenora Park project timeline.
n
nArtist teams are limited to two (2) members.
n
n
BACKGROUND
nSeattle Parks and Recreation proposes to build a new park that is less than 10,000 square feet site at the corner of Westlake Ave and Lenora St in the Denny Triangle neighborhood. The park will include seating, lighting, landscaping, play elements, and places for performances and vendors. Parks is also jointly petitioning with a private developer to vacate the 16-foot-wide alley between Westlake and Lenora. The vacation would increase the park size and allow for a more seamless transition between the park and the adjacent ground-floor retail proposed in the private development.
n
nWestlake & Lenora Park leverages a leftover triangle of real estate with good exposure and public access, reaching beyond the property line to create an urban room in the midst of the rapidly developing high-rise neighborhood of the Denny Triangle. The park design creates a flexible urban open space for residents, workers, and visitors to the neighborhood.
n
nThe park will:n
n
Provide abundant seating opportunities integrated into the site topography
n
Use art as fundamental space-defining element(s)
n
Integrate non-traditional, integrated play opportunities
n
Incorporate infrastructure to support community events and programming
n
Utilize planting to define space and create a sense of green respite in a frenetic urban setting
n
nThe park design responds directly to the anticipated open space needs of this evolving downtown neighborhood without overlaying a distinct thematic narrative. It is anticipated that the park will gain this unique identity based on the strength of individual icons such as art, play, events, and strength of connection to surroundings.
n
nWestlake & Lenora Park Schedule
nDesign Development – Through Q4 2016
nConstruction – Q1 2018 to Q3 2018
n
n
Click here
for more information about the Westlake & Lenora Park project.
(Note: "Gateway Art @ Intersection" listed in the schematic design is not the intended location for an artwork project.)
n
n
ELIGIBILITY
nThis call is open to professional artists residing in the United States.
n
nThe Seattle Office of Arts & Culture encourages diversity in its collection. Artists whose work is well represented in the city's collection are eligible to apply, but the artist selection panel will consider artistic diversity as one factor in the selection process. Students are not eligible to apply.
n
n
BUDGET
nThe selected artist will receive a commission of $110,000.00 (plus Washington State Sales/Use Tax), to design, fabricate and install the artwork.
n
n
APPLICATON DEADLINE
n11 p.m. (Pacific Daylight Time), Tuesday, January 12, 2016.
n
n
APPLICATION REQUIREMENTS
nApplications must include:n
n
Letter of interest (not to exceed 2,000 characters). Please read the prompt in CaFÉ before uploading your letter of interest.
n
Résumé
n
Three references
n
Up to 16 images. Images should concentrate on completed projects that highlight your ability to produce three-dimensional public artworks.
n
Image Identification List (not to exceed 500 characters for each image). Do not omit the Image Identification List or your application will be incomplete.
n
n
SELECTION CRITERIA
nThe artist will be selected on the basis of the following criteria:n
n
Quality of concept, design and craftsmanship of past works
n
Visual and technical sophistication
n
Creativity of approach
n
Relevance of letter of interest
n
Demonstrated ability to produce durable outdoor art
n
A proven ability to coordinate and collaborate with project managers, design professionals and community stakeholders
n
Demonstrated ability to complete projects on time and within budget
n
n
SELECTION PROCESS
nThe selection process will take place in two parts. During the first round, a panel of arts professionals, client representatives and Parks staff will review the applicants' images, qualifications and other materials. The panelists will identify up to four finalists to interview at a second panel meeting two to three weeks later. The panel will select an artist/team to be awarded the commission.
n
nThe Seattle Office of Arts & Culture is committed to reflecting the diversity and cultural richness of our city in the selection of artists and artworks.
n
n
NOTIFICATION OF RESULTS
nApplicants will be notified of the panel's decision by e-mail by end of February 2016. The Seattle Office of Arts & Culture reserves the right not to select any of the applicants.
n
n
WE'RE HERE TO HELP
nPlease contact Jason Huff, Public Art Project Manager, at (206) 684-7278 or
jason.huff@seattle.gov
n
nFor assistance with the CaFE online application process, contact CaFE tech support at (888) 562-7232 or
cafe@westaf.org
, Monday-Friday, 7:30 a.m. to 4 p.m. Pacific Standard Time.
n
Print this Page
View Legal Agreement