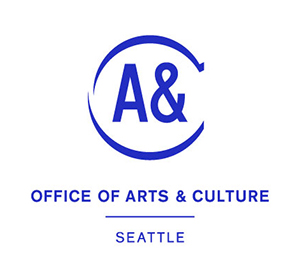 City of Seattle: Fremont Bridge Writer/Poet Residency
Contact Email:
kristen.ramirez@seattle.gov
Call Type:
Residencies
Eligibility:
Local
State:
Washington
Entry Deadline:
2/16/16
Application Closed
REQUIREMENTS:
Media Images:0


INTRODUCTION
The Office of Arts & Culture, in partnership with the Seattle Department of Transportation (SDOT), seeks a writer to be in residence in the northwest tower of the Fremont Bridge. The selected writer or poet will undertake an in-depth exploration of the historic bridge's role and meaning for the city of Seattle and create written materials in response to this residency.
The Fremont Bridge has four control towers with a bridge operator working out of the southeast tower. This bridge opened in 1917 and is listed on the National Register of Historic Places. It is the key transportation link between the Fremont neighborhood, Queen Anne and Westlake communities. The Fremont Bridge rises for marine traffic an average of 35 times a day, making it one of the busiest bascule bridges in the world. A bascule bridge is a moveable bridge that swings upward.
The Fremont Bridge has four control towers. A bridge operator is on site every day in the southeastern tower, the only tower actively used for bridge control. The two towers on the north end of the bridge are unoccupied. The northwest tower will be used as the studio for this residency opportunity. It measures approximately 13 feet by 8 feet, has 10-foot ceilings and is furnished with a desk, chair, overhead lights, windows, and an air conditioning unit. The tower's windows feature 360-degree views of the surrounding area.
This is not the first art project associated with the Fremont bridge's towers. In the 1990s, Rodman Miller's neon "Rapunzel" and "Elephant and Child" were installed in the bridge's northern towers, where they remain. In 2005, artist Daniel Mihalyo recommended the creation of a bridge tower artist studio in an SDOT Art Plan he authored as part of an artist residency at SDOT. In 2009, artist Kristen Ramirez was selected as the bridge's first artist-in-residence and produced a temporary sound installation on the bridge combining oral histories with found sound.
More information about the bridge can be found at:
Seattle Department of Transportation
http://www.seattle.gov/transportation/bridges.htm
SDOT Art Plan 2005
http://www.seattle.gov/transportation/artplan.htm
Kristen Ramirez, Artist in Residence, 2009
http://thebridgereport.blogspot.com/2009/05/stay-tuned.html
,
http://www.kristenramirez.com/work/bridge-talks-back/
Seattle Municipal Archives Collection
http://clerk.seattle.gov/~scripts/nph-brs.exe?S1=fremont+bridge&S2=&S3=&l=20&Sect7=THUMBON&Sect6=HITOFF&Sect5=PHOT1&Sect4=AND&Sect3=PLURON&d=PHO2&p=1&u=http%3A%2F%2Fclerk.seattle.gov%2F%7Epublic%2Fphot1.htm&r=0&f=S
History Link
http://www.historylink.org/index.cfm?DisplayPage=output.cfm&File_Id=2577
SCOPE OF WORK
Residency
As the 100th birthday of the historic Fremont Bridge approaches in 2017, a writer or poet will undertake an in-depth exploration of the historic bridge and respond to the experience with a literary work. The residency includes access to the northwest tower of the Fremont bridge. Artists cannot live in the tower, but may use the space as a studio, a platform for observing the bridge and its surroundings, or as a base from which to interact with the community. Early in the residency, the artist will be asked to meet and discuss his/her approach to the residency project with staff from the Office of Arts & Culture and SDOT. In consultation with staff, the artist will set studio hours and propose concepts for the literary project, its public presentation and documentation. The artist-in-residence will be required to carry commercial general liability insurance for the duration of the residency. The artist residency will run from June through August 2016.
Project, presentation, documentation
The residency will include an ongoing public component such as a blog or social media posts, in addition to community engagement events. The residency will culminate in a literary work and public presentation of the work produced while in residence. The writing shall represent or illuminate some aspect of the bridge and the bridge's history, be it real or metaphorical. The artist will propose and implement public presentation(s) of the project through screening(s), speaking engagements, exhibition, or reading(s) at locations and times to be determined in consultation with staff from the Office of Arts & Culture and SDOT. Where possible, the Office of Arts & Culture staff will provide technical assistance, introductions to community resources, and other information as needed.
Following public presentation of the work, the artist will provide high-quality documentation of the project for inclusion in the Municipal Art Collection. Documentation could be in the form of a video/DVD, artist's book, print materials, select objects created/exhibited as part of the project, or other appropriate forms of documentation.
ELIGIBILITY
The call is open to established professional writers living in Seattle or within 100 miles of Seattle. The Office of Arts & Culture encourages diversity in its collection. Artists whose work is well represented in the city's collection are eligible to apply, but the artist selection panel will consider artistic diversity as one factor in the selection process. Students are not eligible to apply.
BUDGET
The project budget is $10,000 USD ($5,000 for residency, $5,000 for project, presentation, documentation), inclusive of all residency costs, project, presentation, documentation of the work, and applicable taxes. Payment will be made in installments based on benchmarks established by the Office of Arts & Culture in consultation with the artist.
APPLICATION DEADLINE & TIMELINE
The application deadline is 11 p.m., Tuesday, February 16, 2016. A link to the online application is available at
www.seattle.gov/arts
.
Tuesday, February 16, 2016, 11 p.m. PST – deadline for application
Tuesday, March 31, 2016 – selection panel convenes to review applications
Tuesday, April 19, 2016 – finalists interviewed by selection panel
Tuesday, May 3, 2016 – artist contracted
June, July, August 2016 – residency
APPLICATION REQUIREMENTS
Applications must include:
Letter of Interest (not to exceed 2,000 characters). Please provide a statement describing your interest in this particular residency addressing how you are uniquely qualified for this project, as well as information about how you work, what kind of writing you are involved in, what you propose to write for this residency, and what you consider the role of the literary arts in civic life.
Work Samples Three samples of writing combined into one document, each sample should not exceed 20 pages for each sample. (Max 60 pages total) Writing samples must be uploaded via Café. File should be no larger than 2mb, and txt, pdf, doc, docx, xls, xlsx, or jpg format only.
Résumé. No longer than two pages. Your resume should summarize your experience as a writer.
Three references. Names, addresses, emails, and phone numbers for three professional references who can speak to the quality of your writing and your potential to succeed in this residency.
SELECTION CRITERIA
The artist will be selected on the basis of the following criteria:
Quality of writing samples
History of on-going growth and exploration
Demonstration of commitment to the values of this project, which may include an interest in history, urban infrastructure, and/or Seattle's waterways.
Strength, creativity, and appropriateness of letter of interest
Evidence of artistic diversity
SELECTION PROCESS
The selection process will take place in two parts. During the first round, a panel of writing professionals, SDOT representatives and community members will review the applicants' writing samples, qualifications and other materials. The panelists will identify up to four finalists to interview at a second panel meeting approximately one month later. The panel will select one writer to be awarded the residency commission.
QUESTIONS
Please email Kristen Ramirez at
kristen.ramirez@seattle.gov
or call 206.615.1095 with any questions about this project.
Kristen Ramirez
Public Art Project Manager
Seattle Office of Arts & Culture and Department of Transportation
phone: 206.615.1095
email: kristen.ramirez@seattle.gov
web:
http://www.seattle.gov/arts
and http://www.seattle.gov/sdot
Street address: 700 Fifth Avenue, Suite 1766, Seattle, WA 98104
Mailing address: PO Box 94748, Seattle, WA 98124-4748
WE'RE HERE TO HELP
For assistance with the CaFE online application process, contact CaFE tech support at (888) 562-7232 or
cafe@westaf.org
, Monday-Friday, 7:30 a.m. to 4 p.m. Pacific Standard Time.
Print this Page
View Legal Agreement