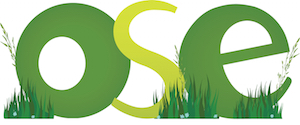 9th Annual Outdoor Sculpture Exhibition in Cary, NC
Cary Visual Art
PO Box 4322
Cary, NC 27519
Contact Email:
catherine@caryvisualart.org
Call Type:
Exhibitions
Eligibility:
National
State:
North Carolina
Entry Deadline:
3/21/16
Application Closed
REQUIREMENTS:
Media
Images - Minimum: 2, Maximum: 10
Total Media - Minimum: 2, Maximum: 10
Entry Fee (9th Annual OSE Entry (2 images)): $35.00

Media Fee (per sample over minimum):$5.00

DEADLINE FOR ENTRY: March 21, 2016
Sculpture artists from across the nation are invited to participate in the 2016 Cary Visual Art Outdoor Sculpture Competition & Exhibition, July 15, 2016 - June 16, 2017. Organized and presented by Cary Visual Art with the support of the Town of Cary, this exhibition offers established and emerging artists the opportunity to display their sculptures throughout the heart of beautiful downtown Cary, North Carolina.
AWARDS & HONORARIA
Up to Ten (10) Artist Honoraria for $1,500 each
One (1) Best in Show for $3,000
Up to ten finalists will be selected for installation on the Town Hall Campus and throughout downtown Cary, North Carolina. Each finalist whose works is installed will receive a $1,500 honorarium to offset transportation and incidental expenses. The jurors, Bill Rodgers and Juliana Novozhilova, will choose ten finalists and the Best in Show prize of $3,000.
Honoraria checks will be distributed the day of installation. A W-9 form must be completed by the artist before payment can be made by Cary Visual Art, Inc.
ABOUT THE JURORS
Juliana Novozhilova
was hired as an Artist in Residence at SAS in 2000 soon after graduating from the University of Texas with a BA in Studio Art. She quickly expanded her skill set and today has more than 300 pieces in the corporate collection. Juliana's artistic versatility allows her to move with ease from abstract to representational imagery, from oils and acrylics to watercolors and pastels, from two dimensions to three, from an intimate scale to a monumental one. While her work is predominantly exhibited by SAS, she has also participated in juried shows and solo and joint exhibitions in the region.
Bill Rodgers
, MFA Theatre/Design Technology, is an art designer and curator for the art collection. Before coming to SAS in 1999, he taught theatre design at Meredith College from 1994-1999 and served as the Resident Scenic Designer/Technical Director for the Raleigh Little Theater from 1984-1994. He was originally hired as the Lead Scenic Artist for a division of SAS that was creating video games. They also ventured into the world of scenery for live performances, and Bill designed productions for The National Opera and North Carolina Theater and supervised the construction of Carolina Ballet's original Nutcracker. All told, he has designed over 200 theatre productions and has been known to step into the studio himself to create the occasional masterpiece for the collection.
Juliana and Bill work together, as well as with ownership, architects, and interior designers to find unique art solutions for the company's facilities and sprawling grounds. Their shared responsibilities include researching artists and galleries, commissioning and procuring art, designing and coordinating art placement and framing, and cataloging the works. They are instrumental in the realization and care of SAS' extensive corporate collection which holds a vast selection of paintings, glass, pottery, photography, and over 30 monumental sculptures.
The SAS sculpture collection started in 1993 with the acquisition of the iconic "Subconscious Musings" by the late regional artist Peggy Burke. Throughout the 90's, more pieces and artists were discovered through shows like the annual Pier Walk in Chicago. While the designs tend to be mostly sleek and abstract with dynamic compositional movement, there is the occasional touch of whimsy. The sculptures are often sought and placed as signatures of the individual buildings or areas of campus. As the buildings grow in size, so do the sculptures; currently the tallest work is 40' high. The collection includes artists working across the United States as well as Canada, Mexico, and France.
When researching monumental sculpture, Juliana and Bill do almost all their initial research online, culling through hundreds of websites and images. They compare notes and create proposals for ownership who make the selections. Juliana and Bill facilitate the processes of design, commission, fabrication, delivery, and installation. They are always looking for innovative ideas, excellent craftsmanship, and professionalism.
EXHIBITION CRITERIA
1. The applicant must be at least 18 years of age and reside in the U.S.
2. All entries must be fully completed and submitted for this Exhibition through CaFE.
3. Absolutely no form of maquettes or models will be considered for entry. The work must be in its complete form and appear exactly as photographed.
4. The selected works are to be exhibited on the Town Hall Campus and throughout the downtown Cary, North Carolina from July 15, 2016 until June 16, 2017. Sculptures must be loaned for the duration of the exhibition as specified and may not be removed and will not be returned until the conclusion of the exhibition unless prior arrangements have been made with Cary Visual Art.
5. Work must be suitable for outdoor installation as follows:
Able to be structurally secured to a 4' x 4' or 5' x 5' concrete pad with anchor bolts or in a fashion otherwise acceptable to both CVA and the Town of Cary.
Capable of withstanding adverse weather conditions (high winds, below zero temperatures, heavy rains, ice, snow, storms, etc.)
Fabricated and finished with non-hazardous materials.
Maintenance free for the duration of the exhibition.
Appropriate for an active pedestrian environment and proper consideration to the safety of the audience.
PLEASE NOTE: Works not following the criteria will not be considered for installation.
6. Cary Visual Art will not accept any shipments on behalf of the Artist.
7. Installation and de-installation:
Installation must take place on Friday, July 15, 2016 at the time arranged and specified by CVA.
The artists will be responsible for the delivery of the works to and from downtown Cary, North Carolina, and also for securing the installation of their sculptures.
Cary Visual Art will supply a boom truck and volunteers as needed for installations only on Friday, July 15, 2016. Artists are responsible for bringing all tools and materials used to install the piece. CVA cannot supply ladders, tools or extension cords. If the site selected for your sculpture requires an external power source for installation tools, artist must notify CVA within application or no later than 4 weeks before installation, and CVA will provide such source.
The artist must indicate on the Entry Form how the sculpture will securely anchor to the ground surface, or if there are other special requirements. CVA has a limited number of 4'x4' and 5'x5' concrete pads available; the artist must specify if they will need a concrete pad, and which size will be appropriate for their work.
The artist must indicate in their application if they will need the use of a boom truck for install and deinstall.
There will be an opportunity to meet art patrons and collectors, as well as members of the community at large, at a special reception on the evening of Friday, July 15, 2016. Sculptors are expected to be available to speak at this event and are required to complete installation of their sculptures before this reception.
Artists will be responsible for the de-installation and removal of all sculptures between June 12 and June 16, 2017. If the artist requires the use of a boom truck, the deinstallation must take place and be prearranged with CVA staff on Friday, June 16, 2017.
PLEASE NOTE: Artists unable to meet the scheduled installation requirements are not eligible for participation.
8. The juror's choice of Best in Show will be announced at the Opening Reception on July 15, 2016. The juror will review all the works on-site before making the final selection.
9. All sculptures that are sold during the period of the exhibition or as a result of the 2016 Outdoor Sculpture Exhibition will be assessed a 30% commission by Cary Visual Art, Inc.
CALENDAR
Deadline for entry: March 21, 2016
Notification of Acceptance on or before: June 15, 2016
Install accepted sculptures: July 15, 2016
Opening Reception: July 15, 2016
Best in Show announced: July 15, 2016
Exhibition closes: June 16, 2017
De-installation of sculptures: June 16, 2017
LIABILITY: While all reasonable care and precaution will be taken in the handling and installation of the sculptures, Cary Visual Art and the Town of Cary will not be responsible for the loss of or damage to any sculpture, nor liability for the artist. Cary Visual Art and the Town of Cary will not alter or change the condition of the sculptures during the exhibition in any way except with written instructions from the artist. If damage to the sculpture occurs, the artist will be notified immediately. CARY VISUAL ART ADVISES ALL ARTISTS TO INSURE ARTWORK AS NEITHER CARY VISUAL ART NOR THE TOWN OF CARY INSURES THESE OUTDOOR WORKS.
Cary Visual Art and the Town of Cary reserve the right to photograph any sculpture and/or the artist for documentation, education and publicity purposes without additional compensation. Participation in the entry process constitutes a full understanding and acceptance of the conditions set forth above.
Print this Page
View Legal Agreement