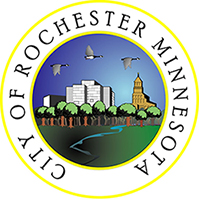 RFP for Public Art at Mayo Civic Center
Contact Email:
ben.owen@arts.state.mn.us
Call Type:
Public Art
Eligibility:
National
State:
Minnesota
Entry Deadline:
4/7/16
Application Closed
REQUIREMENTS:
Media
Images - Minimum: 10, Maximum: 18
Video - Minimum: 0, Maximum: 2
Total Media - Minimum: 10, Maximum: 20
Below is a brief overview of the RFP. If you do not have a copy already, please follow the link below to request the full RFP document that includes a detailed description of the project. Please note that it remains the applicants' responsibility to read and understand all requirements of the RFP before applying.
Request the Full RFP
Purpose of RFP
The Minnesota State Arts Board, on behalf of the City of Rochester, Minnesota (Owner), requests proposals from professional public artists or artist-led teams for permanent, site-specific public artwork within the newly expanded Mayo Civic Center in Rochester, Minnesota.
The purpose of this two-phase RFP is to retain a professional public artist or artist-led team to design, fabricate, and install a permanent, site-specific artwork within the Mayo Civic Center Expansion. This is a two-phase RFP process. Artist's qualifications will be evaluated during the first phase, and finalists will receive a stipend to develop a proposal for the project during the second phase.
Background
The Mayo Civic Center is a multi-purpose event facility and is Southern Minnesota's premier destination for local, regional, national and international conventions, entertainment, social and sporting opportunities. The facility consists of Taylor Arena, Auditorium, Presentation Hall and a 25,000 SF Exhibit Hall and a new, 187,000 SF convention center expansion. The convention center is a two-story addition to the existing building, including a ballroom, breakout meeting rooms and prefunction spaces.
The Mayo Civic Center has chosen to include public art as part of this expansion project. The public art will be located in the new expansion or in the plaza south of the expansion. Follow this link to watch a virtual tour of the
Mayo Civic Center Expansion
.
Construction started in April, 2015 and the new addition is expected to be substantially complete in December, 2016. Renovation work in the existing building will continue until August, 2017.
Eligibility
Professional public artists or artist-led teams residing in Minnesota and in the United States are eligible to apply. Applicants must be at least 18 years of age, and must have successfully managed and completed at least one publicly-funded commission project with a budget equal to or greater than $50,000.
Budget
An all-inclusive budget of
$160,000
is available for this project. This amount represents all professional services and deliverables related to the artwork. Up to three artists are anticipated to be selected to develop a proposal for the project, and will receive
$5,000
upon completion of all professional services and deliverables of the proposal.
Submission Deadline
All applications must be submitted in full through the CaFÉ™ system by
11:59 PM (MDT), April 7, 2016
. Applications in any other format will not be considered.
Questions about the RFP?
Any requests for additional information or clarification of clauses within the RFP need to be submitted by email to the information contact listed below. Other personnel are not authorized to discuss the contents of this RFP. All RFP questions received by the deadline will be answered by the target posting date or a time shortly after.
Deadline to Submit Questions:
4:30 PM (CDT), March 24, 2016
Click here to Submit Questions
Target Date for Answers to be Posted:
12:00 PM (CDT),
March 30, 2016
​
Information Contact
The information contact for this RFP is:
Ben Owen, Percent for Art program officer
Minnesota State Arts Board
ben.owen@arts.state.mn.us
Technical Questions about CaFÉ™?
Instructions on submitting an application through the CaFÉ™ website, including creating an artist profile, and uploading work samples to your CaFÉ™ portfolio are available at
https://www.callforentry.org/faq.phtml
.
For technical assistance related to using the CaFÉ™ website that is not answered in the FAQ's mentioned above, contact CaFÉ™ support staff during regular business hours by calling (303) 629-1166, (888) 562-7232, or e-mail at
cafe@westaf.org
.
Print this Page
View Legal Agreement