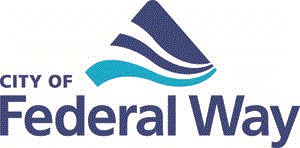 RFQ for Performing Arts & Event Center
33325 8th Avenue South
Federal Way, WA 98003
Contact Email:
theresa.yvonne@cityoffederalway.com
Call Type:
Public Art
Eligibility:
National
State:
Washington
Entry Deadline:
5/6/16
Application ClosedNumber of Applications Allowed:
20
REQUIREMENTS:
Media
Images - Minimum: 10, Maximum: 20
Audio - Minimum: 0, Maximum: 5
Video - Minimum: 0, Maximum: 5
Total Media - Minimum: 10, Maximum: 20
CALL TO ARTISTS
Request for Qualifications
for public art at the Performing Arts & Event Center
Federal Way, Washington.
$350,000 Public Art Commission
The Federal Way Arts Commission is seeking qualifications from artists and designers interested in creating a site-responsive public artwork. The site will be the newly constructed 41,000 sq. ft. Performing Arts & Event Center in Town Center, to be completed in the summer of 2017. The Arts Commission seeks artists and designers with public art experience and encourages artist-led interdisciplinary teams. The $350,000 commission will cover all services from design through final installation/implementation, including artist fee, travel, community meetings, fabrication, insurance, transportation, installation, and coordination with City staff.

From this RFQ, four finalists will be invited and paid to submit concept proposals. All finalists will attend a site visit and meet with City staff and project architects before proposal development. Final selection of one artist or team will be made by the Public Art Advisory Committee based on in-person proposal presentations and interviews.

The Site:
A Brief History of Federal Way
Federal Way began in the late 1800s as a logging settlement. By the 1920s, Federal Highway 99 was complete, linking the community to the economic centers of Seattle and Tacoma, and suggesting a name for the young community. The name Federal Way was first used in 1929 when five existing schools consolidated operations into School District #210 and planned construction of Federal Way High School next to Highway 99.

By the end of the 1950s, the community featured a number of housing areas and a 10-block commercial district with a shopping center and family-orientated theme park. During the 1960s, residential development continued, providing homes to Boeing engineers and Weyerhaeuser executives. Retail growth followed, including the construction of SeaTac Mall (now The Commons at 320th) in the mid-1970s.

The Performing Arts & Event Center is currently under construction at the northeast corner of South 316th Street and Pete von Reichbauer Way S (formerly 20th Avenue S) slated for completion summer of 2017. The Performing Arts & Event Center is part of Town Center, which consists of 21 acres in the heart of downtown Federal Way. The Town Center will include development of a conference hotel adjacent to the Center and 4-acre Town Square Park just below the facility (to be completed summer of 2016), 9 acres of retail, office, civic and residential development opportunities, and the Federal Way Transit center.

The Performing Arts & Event Center's 716-seat theatre will feature regional and national touring acts and will provide an arts education series specifically designed for students in the district. The venue will also provide a home for the community's symphony, chorale groups and other musical and theatrical organizations. The new state of the art facility will provide them a facility to call home and bring their many productions to a new level of excellence.

The Event side of the facility boasts 8,000 square feet that will provide a regional impact beyond the arts- hosting meetings, conferences, and receptions along with a Native American Culinary Institute through its kitchen. The Event Center will serve as a catalyst for tourism and economic development throughout the south Puget Sound. In addition to the region's unsurpassed natural beauty, wide array of outdoor activities and continuing education opportunities, the Performing Arts & Event Center will further boost Federal Way as a "destination of choice." The vast number of activities hosted at the Center will enhance the quality of life for every resident of Federal Way and serve as one more attraction for tourists, retirees, and even individuals or businesses considering visiting or relocation to the region. Through the downtown economic development plan the City of Federal Way is transforming its once dormant urban core and surrounding neighborhoods into a thriving residential, business and tourist city center.

The location of the Performing Arts & Event Center is just north of the headwaters of the Hylebos Creek. The West Hylebos Creek originates at an elevation of 229 feet, in Federal Way, King County. It flows generally south, collecting first an intermittent tributary stream flowing from Panther Lake, than flowing south along the west side of I-5. At the interchange of I-5 and SR- 18, this tributary turns west toward West Hylebos Wetlands Park, then south, joining West Hylebos Creek in southern Federal Way. From this confluence, West Hylebos Creek continues south to join the main stem Hylebos Creek, elevation 22 feet. A significant portion of West Hylebos Creek's course consists of wetlands.

Project Details:
The City of Federal Way Arts Commission is seeking submissions for an outdoor art project to be installed or incorporated into the outdoor plaza of the new Performing Arts & Event Center. This is a high profile opportunity for an imaginative and innovative artist or artist team to create a site-specific, signature artwork in a very prominent location. The only requirement is that the project feature water, given its location in the community and the region. While not a requirement, there is an opportunity to utilize innovation, kinetics, or interactivity in the artwork whether it be through the use of technology or nature (wind, sun, etc.).

Project goals and considerations:
• Speak to the natural beauty and location of the site.
• Serves as a signature piece for the Performing Arts & Event Center and the Town Center core.
• Fits well within the context of the site (in terms of scale and design or theme).
• Shows consideration of the audience, use of the plaza, and view from the interior of the Performing Arts & Event Center by patrons, etc.
• Considers existing architectural of the building and how to complement and/or wrap with the design of the project.
• Considers of the use of the facility during both day and evening hours.
• Materials and finish artwork shall be of the highest quality and should be designed and fabricated for durability as well as for relatively low maintenance.

Supplemental Materials and Images:
Applications will be accepted online only through the CaFÈ website at www.callforentry.org.

Submitted applications will be judged on a competitive basis from which one to four finalists may be selected for the final project. It will be up to the art selection committee to choose the final site and artwork.

Eligibility:
• This RFQ is open to all professional artists or artist teams over the age of 18 who currently reside in the United States.
• Artist(s) cannot be a member of the Federal Way City Council, City Commission or an employee of the City of Federal Way.

The Artist Selection Process:
• Artist /teams submit qualifications in the form of images of previous work and biographical information online (see below).
• A Public Art Advisory Committee will select 4 finalists who will be paid $2,000 each to create a proposal.
• Artists Finalist/ Team will visit Federal Way, WA for a site visit with architects, community members, and City staff.
• Finalists develop proposals including maquette for review by the committee and the general public.
• Finalists present proposals to the Site Committee, which will select one artist/team.

Project Budget:
The project budget is $350,000.00 for the design, fabrication, engineering and installation. Artist(s) finalists will receive a $2,000 stipend for design and travel. A walking tour will be planned for finalists with the project manager and Executive Director of the Performing Arts & Event Center to view the site prior to submitting final proposals.

Timeline:
May 6, 2016 All Request for Qualifications due
May 16, 2016 Notification of finalists sent
Late May / early June 2016 Finalists site visit with architects and City Staff
June 2016 – Sept. 2016 Proposal development by finalists
September 2016 Finalists present proposals to Committee
September 2016 Finalist chosen
September 2016 –February 2017 Artwork Development and Implementation
Spring 2017 Artwork Installation

Selection Process:
An ad hoc selection panel including representatives of the Federal Way Arts Commission, Federal Way Coalition of the Performing Arts, Federal Way Youth Commission, residents and an artist will review proposals for the project and select up to five finalists who will be invited to submit detailed proposals. Each of the short listed finalists will be paid a $2,000 proposal fee for design and travel.

Selection Criteria:
The committee will use the following criteria in the selection process:
• Submittal of all required application materials as outline in this RFP.
• Originality-creativity and uniqueness demonstrated in previous projects.
• Quality and craftsmanship exhibited by past work.
• Appropriateness of artwork media and scale relative to site.
• Maintainability: structural and surface soundness, durability and resistance to vandalism weathering, excessive maintenance, repair costs.
• Appropriateness for placement on an urban pedestrian site, including ability for artwork to withstand public intersection.
• Public safety; and
• Feasibility- artist's proven track record/ability to complete the work on time and within the budget.

Terms:
• The City of Federal Way and the PAEC public art advisory committee accepts no responsibility for the loss or damage of artist submission materials.
• The City of Federal Way and the PAEC public art advisory committee accept no responsibility for costs incurred by the artist in responding to this Request for Proposals.
• Artists and artist collaborations selected for this project will be required to meet contract terms and scopes as well as lump sum budgets. It is further understood that all budgets include travel costs. No additional and /or contingency funds will be available.
• Respondents to this Request for Proposals agree to abide by the terms and conditions of this RFP.

For additional information, please contact:
For questions or additional information, please contact Theresa Yvonne, Executive Director of the Performing Arts & Event Center by email at theresa.yvonne@cityoffederalway.com or by phone at 253.835.2414.

Applications must be uploaded to CaFÈ by Friday, May 6, 2016 at 5:00 PM PST.
Late applications will not be considered.
Print this Page
View Legal Agreement