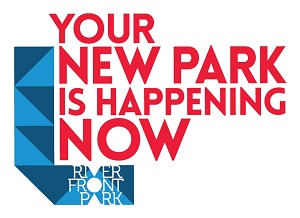 Request for Qualifications - Lead Artist - Riverfront Park Redevelopment
PO Box 978
Spokane, WA 99210
Contact Email:
laura@spokanearts.org
Call Type:
Public Art
Eligibility:
National
State:
Washington
Entry Deadline:
5/6/16
Application Closed
REQUIREMENTS:
Media
Images - Minimum: 16, Maximum: 16
Audio - Minimum: 0, Maximum: 2
Video - Minimum: 0, Maximum: 2
Total Media - Minimum: 16, Maximum: 18
Introduction
Spokane Arts and Parks seek a lead artist to develop artwork and identify further art opportunities for the redevelopment of Riverfront Park. The selected artist will work with Parks, project consultants, and other City departments as appropriate from the early stages of design through the phased construction of Riverfront Park. In particular, the selected artist must work closely with the Open Spaces Design Consultant,and other designated design consultants in developing an art plan and conceptual proposals required under Phases 1 and 2 of the Scope Elements.
Background
Riverfront Park is central to the history of Spokane and its park system and is beloved by both citizens and visitors alike. The Riverfront Park is Spokane's number one tourist attraction. While Spokane's park system is funded annually, there have been few significant capital improvements since 1978. In 2014 and with unprecedented support, voters approved a $64 million bond to improve Riverfront Park.
Riverfront Park is Spokane's urban park and is uniquely situated, spanning the Spokane River and Falls. It presents a deliberate combination of both natural and built environments and allows visitors to traverse the river, exploring its natural wonders and sweeping vistas. It is frequented by all ages and income brackets. Large events such as Hoopfest, Bloomsday and Pig-Out in the Riverfront Park attract thousands of residents and visitors alike into the downtown core.
Brief History
Riverfront Park occupies 100 acres of land and water in the center of downtown Spokane. The Spokane Falls and the surrounding land has long been a gathering place for people. Native Americans gathered and fished at the falls.
In the late 1800s, pioneers settled here and started the city of Spokane. The railroad industry fueled the city's growth and rail yards covered Havermale Island, the present site of Riverfront Park. By 1890, a wide variety of industries crowded the banks of the Spokane River at Post and Howard streets - laundries, iron mills, saw mills, a shingle mill, sash and door factory, lumberyard, grain and flour mills, a brewery, hydropower generation facilities and the City waterworks—along with a log boom, bridges, plank walks, dams, and flues that crisscrossed the riverbank and islands—and that was before the railroads got to the river bank ca. 1902. The riverbank - and what would later become Riverfront Park was a rather busy and cluttered place, not one along which you would want to take a Sunday afternoon stroll.
In 1974, Spokane hosted Exposition '74, "The World's Fair." In preparation for Expo '74, the Spokane River was cleaned up, the rail yards were removed, and the Great Northern Railroad Depot on Havermale Island was demolished. The Clocktower is all that remains of the 1902 depot.
Since Expo '74, there have been various additions and changes to Riverfront Park. While the gondolas, Skyride, and the Clocktower remain from the World's Fair, the Looff Carrousel was relocated from historic Natatorium Park to the existing beer garden facility in Riverfront Park in 1975, and a separate building was built for the giant screen IMAX theater in 1978. More recently Riverfront Park added the Riverfront Rotary Fountain and Fountain Café to the southern entrance of the Riverfront Park.
After Expo '74, Spokane looked to maintain the festival atmosphere by removing the amphitheater and replacing it with a petting zoo, amusement rides, an ice rink, and a 90-minute theatrical exhibit on the history of Spokane. By the mid-1980s, only the rides, arcade room and ice rink remained. In the late 1980s Mini-Golf was added as an additional attraction. More recently, the former YMCA building was demolished and underlying property restored to its natural state under the Conservation Futures Program.
Project Scope
Because there has been no significant investment in the Riverfront Park in 40 years, the park is in need of many routine upgrades and maintenance on critical structures.
The upgrades that this project seeks to achieve are:
Promenades, Gateways and Public Grounds
US Pavilion / Shelters / Central Plaza
Looff Carrousel Facility
Year-Round Recreation Rink & Skyride Facility
North Bank and Regional Playground
As part of the capital improvements, the Board is committed to maintaining and expanding the Riverfront Park's public art collection. Existing artworks will be assessed and scheduled for maintenance and will be reviewed for re-siting and/or deaccessioning as part of this project. Recognizing the intrinsic value in public art and placemaking, the Board will fund no less than $650,000 for new art and will undergo additional fundraising efforts to supplement the budget for new art within this project.
Anticipated Riverfront Park Project Schedule:
2015-2016 Design team selection and preliminary design work
2016-2017 Preliminary and Final Design
2016-2020 Construction
2020 Project Completion
Links:
Riverfront Park Now
http://riverfrontparknow.com/
Riverfront Park Master Plan
Berger Partnership presentation
http://riverfrontparknow.com/redevelopment/public-spaces-park-grounds/
Scope of Work
The lead artist will work with Parks, project design consultants, designated citizen and oversight committees, and Spokane Arts to develop art for Riverfront Park. The artist's approach may include a combination of artwork(s) and design enhancements to be integrated during construction of Riverfront Park, consistent with a previously reviewed and adopted art plan, and incorporating where appropriate previous studies commissioned for the project such as the Riverfront Park Master Plan and the Digital Kitchen Light & Sound Study. The artist will be asked to demonstrate a consistent design strategy throughout the project. The design should consider reproducible or repeating elements, and components that contribute to the overall identity of Riverfront Park, as well as one or more artworks. The artist will work with the Open Spaces design team during the early phases of the project to identify opportunities integrating art and artist-designed elements. Artists with familiarity developing art plans and the master planning process, as well as experience in both art and design will be well suited for this project.
Opportunities for artwork within Riverfront Park are vast but are subject to restrictions with shoreline proximity and existing structures. The final approach and art plan may place heavy emphasis on the Howard Street Promenade, a north-south arterial that spans the rivers and includes two existing bridge structures and spaces for congregation with particular emphasis on the Central Plaza on Havermale Island. Free-standing sculpture may be an appropriate approach for this project given that the artworks consider unique context and site-specificity. All the artwork(s) must be sited within the park, and no new art may be placed in the Spokane River. The selected artist will work with Parks to understand and comply with relevant standards for accessibility and placement of objects in the Riverfront Park environment. Possible art opportunities may include, but are not limited to park furniture and structures, signage, wayfinding elements and freestanding sculpture or other artworks.
Scope Elements & Process Overview
Phase 1
. In close consultation with the Open Spaces Design consultant (the Berger Partnership), the selected artist will first develop an art plan and concept design to propose an overall conceptual approach for incorporating art into Riverfront Park. The concept design will include initial ideas for appropriate artwork locations and art strategies.
The amount of $30,000 will be appropriated for Phase 1 art plan and concept design. The art plan and concept design will be reviewed by the Department staff and the Riverfront Park Public Art Committee (a joint committee of the Park Board and the Arts Commission comprised of 6 members, and hereafter "Joint Art Committee"), and submitted to the Board for review and approval of the art plan and payment of the invoice for Phase 1 services.
Phase 2
. The amount of $20,000 will be appropriated for Phase 2 conceptual proposals, final designs and any necessary engineering. During this Phase, the artist will develop (a) a conceptual proposal for one or more original artworks, and (b) final designs and any necessary engineering for such artwork. The artist will work closely with the Open Spaces design consultant (the Berger Partnership), citizen oversight committees and Spokane Arts to determine which elements may be built as part of the construction project and which will be fabricated and installed by the artist. Final designs and any necessary engineering will be subject to approval by the Board after review and recommendations by the Joint Art Committee. Upon approval Parks will remit payment to the lead artist.
Phase 3
. Upon approval of final artwork designs and construction documents by Parks, the Board will contract with the artist and/or artists for fabrication and installation of recommended and selected artwork. Additional artists may be selected to create artworks for Riverfront Park should funds be available for the project, and these projects will be informed by the larger conceptual framework outlined by the lead artist. Total costs for Phase 3 shall not exceed $450,000 in park bond dollars.
Eligibility
This call is open to professional artists residing in the United States. The City of Spokane encourages diversity in its collection. Artists whose work is well-represented in the city's collection are eligible to apply, but the artist selection panel will consider artistic diversity as one factor in the selection process. Both individual artists and artists teams are welcome to apply. Students are not eligible to apply.
Budget
The total project budget for this call is $500,000, all-inclusive of travel expenses, taxes and other project costs. Contracting will be done in three phases: (1) $30,000 for Phase 1 overall park concept design and a completed art plan which identifies art opportunities within Riverfront Park, (2) $20,000 for Phase 2 conceptual proposals for one or more original artworks, including final designs and any necessary engineering for such artwork, and (3) $450,000 for fabrication and installation of approved artworks. Current Washington state sales/use tax rates apply to all artist contracts issued during the project, regardless of where the artist resides. As of 3/31/2016, the sales/use tax rate for Spokane County is 8.7 percent.
Application Deadline
May 6, 2016 at 10:59pm Pacific Standard Time
Application Requirements:
Applications must include:
· Sixteen (16) artwork images. Video and Audio files are optional.
· Letter of interest (not to exceed 2,000 characters)
· Resume
· Image Identification List
· References
· Other questions as specified
Selection Criteria
The artist will be selected on the basis of the following criteria:
Quality of concept, design and craftsmanship of past works, with emphasis on artworks that enhance the utilization of shared public spaces.
The ability to produce durable outdoor art.
A proven ability to collaborate in design teams, with design professionals and with community stakeholders.
Demonstrated ability to complete projects on time and within budget, based on portfolio and provided and/or solicited references.
Selection Process
The selection will take place in two parts. During the first round of the selection process, the Joint Art Committee will review the applicants' images, qualifications and other materials. The committee members will identify up to four finalists to interview at a second panel meeting on June 11th, 2016. We request that the selected finalists be available to meet in person in Spokane at their expense. If this is not possible, a phone interview may be arranged. The panel will select one artist to be recommended for award of the commission, which recommendation will be forwarded to the citizen Design Review Committee for feedback and to the Board for approval. All contracts for services will be between the selected artist and Parks, and binding only when approved by the Board. Services provided by the selected artist will be monitored and reviewed by Spokane Arts staff and the Joint Art Committee, all resulting designs, plans and recommendations subject to Board approval.
Notification of Results
Applicants will be notified of the panel's decision by e-mail in late-May 2016. Parks and Spokane Arts reserves the right not to select any of the applicants.
We're here to help
Please contact Laura Becker, Executive Director of Spokane Arts, at
laura@spokanearts.org
or (509) 321-9614.
For assistance with the CaFE online application process, contact CaFE tech support at (888) 562-7232 or
cafe@westaf.org
, Monday-Friday, 7:30 a.m. to 4:00 p.m. Pacific Standard Time.
Print this Page
View Legal Agreement