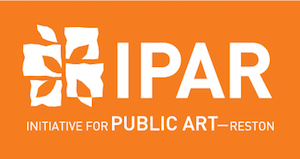 Initiative for Public Art - Reston Request for Artistic Bike Racks Designs
Contact Email:
annedelaney@publicartreston.org
Call Type:
Public Art
Eligibility:
Regional
State:
Virginia
Entry Deadline:
5/29/16
Application ClosedNumber of Applications Allowed:
8
REQUIREMENTS:
Media
Images - Minimum: 1, Maximum: 3
Total Media - Minimum: 1, Maximum: 3
The Initiative for Public Art – Reston (IPAR) and the Reston Association Multimodal Transportation Advisory Committee (MTAC) are seeking design proposals for permanent, artist-designed outdoor functional bike racks to be installed at specific locations throughout Reston. Winning bike rack designs will be both imaginative and functional, enhancing the community's public art collection. The two organizations seek to develop a series of site-specific bike racks that will represent Reston's unique aesthetic, natural, and cultural identities. The goals of the project are to provide safe bike parking for cyclists throughout Reston and to weave art into the fabric of Reston's infrastructure.
Scope of Work: Up to five (5) artistic design proposals for bike racks will be selected. Artists can submit a MAXIMUM of two design proposals per site. Artists must submit design proposals specific to one or more locations under consideration for bike racks. Please note the name of the site(s) in your description of the design. Bike rack designs will be selected for the following locations in Reston:
Walker Nature Center

Lake House (Tetra Building)

Pony Barn Recreation Area

Hunters Woods Village Center (Edens)
This is an exciting opportunity open to Artists and Artist teams in the greater DC - metro region including Virginia, Maryland, West Virginia and Pennsylvania.
Design Criteria
The design must be both utilitarian and artistic. A good bicycle rack should complement or reflect the character of the area/site. It should refer to, symbolize or suggest one or more elements related to the site where the bike rack will be installed. Please refer to websites below for each location for more background on the sites:
· Walker Nature Center
https://www.reston.org/Parks,RecreationEvents/NatureEnvironmentalResources/WalkerNatureCenter/tabid/178/Default.aspx and
http://www.facebook.com/walkernaturecenter
WALKER NATURE CENTER SITE PLAN: See uploaded site plan under "View Site Details." Artists are welcome to meet with Katie Shaw, Executive Director, after 6 pm on Thursday, May 19; Monday, May 23; Tuesday, May 24; and Wednesday, May 25. Contact Katie Shaw at KSHAW@reston.org to schedule meeting.
· Lake House (Tetra Building)
https://www.reston.org/DevelopmentFutureofReston/WhatsComing/LakeHousesupportedbyComstock/tabid/978/Default.aspx
LAKE HOUSE SITE PLAN:
https://www.reston.org/Portals/3/2016%20Development/RA%20Lakehouse%20Meeting%20Materials%2011x17.pdf See last page of PDF.

· Pony Barn Recreation Area
https://www.reston.org/DevelopmentFutureofReston/WhatsComing/PonyBarn/tabid/531/Default.aspx
PONY BARN RECREATION AREA SITE PLAN: https://www.reston.org/Portals/3/2015%20DEVELOPMENT/RestonPonyBarnPark_Pavilion.pdf

· Hunters Woods Village Center
https://www.facebook.com/HuntersWoodsNeighborhoodCoalition/
http://edens.com/Centers/VA/Reston/Hunters-Woods-Village-Center
Site plan of Hunters Woods Village Center available. Send email to info@publicartreston.org to request site plan.

Designs may not be advertisements for specific businesses, agencies or individuals. No logos will be permitted. Broadly suggestive designs, however, are appropriate, such as a nature-themed design for natural environments, or music-themed rack near a performance venues.
Design Guidelines
The designs must be conceived to enhance the following Fairfax County design guidelines for bike racks:
Accommodate at least three (3) bicycles upright by its frame;

Enable the frame and one of the wheels to be secured using a standard u-lock;

T

he bike rack should be securely anchored to the ground;

The bike rack should support the bicycle in at least two places preventing it from tipping

over;

The bike rack should provide multiple points of locking securing both the frame and one or

both wheels;

The bike rack should accommodate a variety of bicycle types and sizes;

Provide locking points that are between 1' and 3' off the ground;

Provide locking points with a thickness of 1" minimum and 3" maximum Include no sharp

edges or other potential safety hazards;

A gap near the bottom for pedal clearance;

A base that can accept at least four anchors for surface mounting;

Limited maintenance of the design element is essential (proposals will be reviewed for

maintenance and conservation needs);

General Design Notes – Typical Rack Spacing: - Minimum spacing between racks = 3 ft.
These requirements are listed in the Fairfax County Department of Transportation – Bicycle Parking Guidelines (http://www.fairfaxcounty.gov/fcdot/pdf/bike/fcdot_bicycle_parking_guidelines_final_.pdf)
Safety Guidelines

· The bicycle rack design must adhere to all Americans with Disabilities Act (ADA)
standards for protrusions in the right-of-way including the ability to detect the rack with a
white cane. To be detected by a white cane the protruding or leading edge of the rack
shall be 27" or less above the sidewalk surface. Between 27" and 80" above the sidewalk
surface, protruding or leading edges may overhang a maximum of 12".
· The rack is to be constructed of at least 14-gauge powder-coated steel or of a material of
similar strength and rust prevention.
· The space between rack features must be larger than 9" or smaller than 3.5" to avoid
children trapping their heads.
· The design must not include sharp edges.
Artist Fee and Obligations
The selected artist/artist(s) team will receive $1,000 for their design concept.

The selected artist/artist team will be expected to work with the panel and the fabricator to

refine the design for functionality purposes if deemed necessary.

The selected artist/artist team will be expected to attend a community engagement activity

and the unveiling of their bike rack.

When the design is approved, the artist/artist team will assign the copyright of their design to

the property owner.

The bike racks will be posted on the IPAR website and in Public Art Archive.

Fabrication, installation and site preparation costs will be paid by

the commissioning partners

for the project sites.
Artist Eligibility
The artistic bike rack design project is open to professional artists and artist teams, who reside within the Greater DC Metro region, including Virginia, Maryland, West Virginia and Pennsylvania.

Architects, landscape architects and other design professionals are not considered professional artists for this call, unless they are members of the artist team. Artists who have not made public art are encouraged to apply if they have at least five years of experience as a professional working artist as evidenced by their exhibition record, critical reviews, honors, and awards.
Artist Selection Criteria

· Artistic merit of body of work is the most important criterion.
· Design should be context-sensitive, either to the community, neighborhood, street or
immediate environment. Design should not advertise a specific business or person.
· Artist Statement: Artists must submit a statement describing their approach to their
artwork.
· Selection criteria will be aesthetics, functionality, originality, safety, ease of maintenance
and sustainability.
Selection Process
All submitted and complete applications will be subject to a juried evaluation process
following the IPAR review process. The Art Selection Committee will consist of members of the commissioning partners for the project sites.(Initiative for Public Art – Reston, Reston Association MTAC, Reston Association, Reston Bicycle Club, Walker Nature Center, Friends of Reston, Edens, and Reston Community Center. The Art Selection Committee will make a pre-selection of design proposals that will be reviewed by the IPAR Public Art Committee and Reston Association Design Review Board. The objective is to select up to five designs.
Submission Instructions:

All submissions must be received via online entry found at www.callforentry.org. No hand-delivered or mailed submissions will be accepted. If you are submitting more than one design, each design will require a separate CaFE application.** DO NOT submit more than one design proposal per application. This Call for Artist Submissions requires the following materials to be submitted:
· Up to three JPG images of your design (per application). Image specifications can be found here:
· Not more than two designs per location.
· Designs may be hand-drawn or prepared using a computer software program.
· Designs must be shown on a WHITE background.
· Designs/descriptions should be easily read by a layperson and include general
dimensions.
· Current résumé, not to exceed two pages, including name, address, phone number,
e-mail address and website.
Schedule:

The following projected timetable should be used as a working guide for planning purposes. IPAR/RA reserve the right to adjust this timetable as required during the course of this Call for Entries process.
Call for Entries Issued: April 29, 2016
Submissions Due: May 29, 2016
Review of Entries: June 2016
Designs Selected: June 2016
Artist Finalists notified: June 2016
Fabrication and Installation: Starting in July 2016
Unveiling: After August 2016
Contact: Anne Delaney, Executive Director, Initiative for Public Art – Reston at annedelaney@publicartreston.org

This project is supported in part by the Virginia Commission for the Arts and the National Endowment for the Arts.
About the Initiative for Public Art – Reston
Founded in 2007, the Initiative for Public Art - Reston seeks to inspire an ongoing commitment to public art and create a new generation of artworks in Reston. It imagines public art throughout Reston that inspires the community and engages the mind and senses.
About RA's Multimodal Transportation Advisory Committee
This committee advises and makes policy recommendations to the RA Board of Directors on the development, integration, management, and sustainable use of infrastructure for all modes of transportation within and impacting Reston.
About Reston Association
Reston Association (RA) is one of the largest community interest organizations in the United States with responsibilities for managing the community's assets and maintaining design standards within the community. The association advocates for members within the 11-square mile boundaries. Its members include individuals from 134 townhome clusters, 30 condominiums and 17 apartment buildings, all living within the world-renowned planned community of Reston. RA is responsible for managing 1,350 acres of open space and parkland that it owns, operates and maintains, including the Walker Nature Center, Pony Barn Recreation Area and the Lake House. RA's 501c3 supporting organization is Friends of Reston.
About The Reston Bicycle Club
The Reston Bicycle Club (RBC) was formed in 1982 to promote safe cycling in the Reston and surrounding areas. RBC is a volunteer, non-profit club. RBC organizes weekly bicycle rides for all levels and abilities. In addition, the club sponsors social functions, supports bike to work, bike to school, bike rodeo training for kids, bike jersey design with high school art department, procurement of community bike racks and bike road counter for Fairfax DOT, and offers other resources to bicycle enthusiasts. RBC strives to maintain working relationships with local and state governing bodies to promote equitable legislation and raise public awareness.
About Edens/Hunters Woods Village Center
EDENS develops, owns and operates community-oriented shopping places in primary markets across the country. Our expertise covers a broad range of areas including pioneering concepts, creating the right merchandise mix, delivering seamless construction projects and maintaining ownership and management. For nearly 50 years, we've been shaping communities by consistently delivering innovative, high profile projects. We are proud of our strong national reputation built through our commitment to enriching the communities we serve and our focus on building key relationships with neighbors, retailers and project partners.
About Reston Community Center
Reston Community Center's Vision: RCC enriches lives and builds community for all of Reston. Each year RCC offers more than 2,000 positive, self-development experiences that enhance the quality of life for all people living and working in Reston. RCC provides a wide range of programs in arts, aquatics, enrichment, fitness and life-long learning. We also create and sustain community traditions through special events, outreach activities and facility rentals. To find out more, visit www.restoncommunitycenter.com or call 703-476-4500.
Print this Page
View Legal Agreement