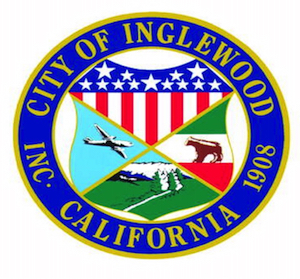 Inglewood Growing Artists Performed Projects (IGAPP)
N/A used for check payments
Contact Email:
publicart@cityofinglewood.org
Call Type:
Public Art
Eligibility:
National
State:
California
Entry Deadline:
9/2/16
Application Closed
REQUIREMENTS:
Media
Images - Minimum: 0, Maximum: 5
Audio - Minimum: 0, Maximum: 3
Video - Minimum: 1, Maximum: 3
Total Media - Minimum: 1, Maximum: 5
Local and national artists are invited to submit proposals for Inglewood Growing Artists' Performed Projects (IGAPP) to create original performed or time-based artistic projects providing cultural and civic benefit to be presented in Inglewood. Two Proposals will be contracted for $12,500 each combined with up to 12 weeks use of Inglewood's Willie Agee Playhouse for meetings, rehearsals, research, lectures or other project-related use at no cost to the Artist.
The Willie Agee Playhouse is a 55-seat venue with all new lighting and sound systems and kitchenette, dressing room, prop and costume storage and restroom. The Playhouse, located at 714 Warren Street, Inglewood, CA is the IGAPP 2016 primary creative studio and/or stage or rehearsal space. A final presentation in or around the Playhouse is a requirement of the project. The public presentation must be free and appropriate for general audiences.
Located within the lush grounds of Edward Vincent, Jr. Park, the Agee Playhouse is a perfect setting for time-based productions contracted by IGAPP including stage plays, concerts, workshops, classes, staged readings, rehearsals, showcases, meetings and small gatherings. The Playhouse may not be used overnight or for housing. Edward Vincent, Jr. Park is closed from 10pm to 7am daily.
The successful artist(s) will be required to sign a City Contract for Creative Services and provide proof of General Liability insurance with Endorsements, Auto Insurance and City Business Tax Identification number prior to onset of work.
Timeline: The contracted services, and artist's final report with project documentation, must be submitted by Dec. 10, 2017.
Deadline: Friday Sept. 2, 2016
Media Requirements:
Images - Minimum:
0
, Maximum:
5
Texts/Scores – Minimum 0, Maximum 3
Video - Minimum: 1, Maximum: 3
Total Media - Minimum: 2, Maximum: 5
Application materials:
1. Artist Statement of Interest (uploaded as PDF) Up to 1,000 characters.
2. IGAPP Proposal (uploaded as PDF) Up to 2,500 characters.
3. Notional Budget: (uploaded as PDF) Up to 1,000 characters outlining anticipated project expenses explicitly including artist's honoraria; other professional services; project supplies and office expenses. If notional budget exceeds the $12,500 contract, indicate source(s) of other funding and if anticipated or actual.
4. Three-Page Resume (uploaded as PDF) that outlines the individual's or group's professional accomplishments. As part of the resume include three professional references (name, affiliated organization, email address and phone number). For team applications, include 2-page resumes for each member. If claiming Inglewood residency, provide address on the applicant's resume.
5. Documentation of Previous Work (uploaded as Video or film in AIFF, WAV, XMF, MP3 formats up to 10MB, PDFS or JPEGs) that illustrate projects within the context of a specific site. These images are the primary way for evaluating the quality of your previous work. Up to 3 Video or film files may be submitted as part of the 5-media limit.
6. Image Identification List (uploaded as PDF) numbered in the order that the images appear on CaFE™ and that provides project title, location, date completed, media, dimensions, budget, commissioning agency (if any), project partners, brief description of the project/conceptual information.
SELECTION CRITERIA
The review panel will score applicants' proposals based on the following criteria:
50% Artistic Excellence: Of Work Samples and Project Proposal
25% Innovation: Project Proposal will be significant to applicant's career growth
20% Fiscal Feasibility: Project as Proposed is feasible within budget and time allocations
5% Inglewood Residency: Artists with proof of a residence or business in Inglewood are encouraged to apply. Inglewood residency is NOT a requirement.
Print this Page
View Legal Agreement