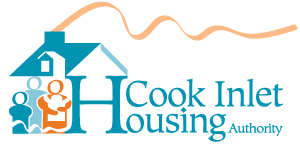 Spenard Bike Rack Design
Contact Email:
holly@huddleak.com
Call Type:
Public Art
Eligibility:
Regional
State:
Alaska
Entry Deadline:
8/12/16
Application Closed
REQUIREMENTS:
Media
Images - Minimum: 3, Maximum: 6
Total Media - Minimum: 3, Maximum: 6
Project Background:
Cook Inlet Housing Authority (CIHA) was created in 1974 by the Alaska Legislature to increase access to quality, affordable housing for elders, individuals and families living in the Cook Inlet Region. CIHA is a community development organization that develops affordable housing and revitalizes neighborhoods. CIHA makes a unique variety of housing investments that catalyze impactful change in communities and empower people to change their own lives. CIHA is a Tribally Designated Housing Entity (TDHE) that has made a strategic decision to serve everyone in our community; by leveraging multiple sources of funds which allows us to develop a larger number and diverse array of housing units each year.
In August 2015 Cook Inlet Housing Authority was awarded one of six nationwide ArtPlace America Community Development Investment grants with the goal to implement and test new ideas that explore the added value that arts and culture can provide to broad community development goals. Seeing a need for bicycle parking in the Spenard business community, CIHA has partnered with the Spenard Chamber of Commerce to develop this creative placemaking design competition. (www.artplaceamerica.org).
Project Details:
CIHA and the Spenard Chamber of Commerce are seeking a high quality, artistic bike rack that will have a strong visual impact to the streetscape and thematically represent the history, culture and people of Spenard. The bike rack is intended to be a functional, interactive art piece that adds value to businesses and their cycling clients. The goal of designing and installing creative bike racks in Spenard is part of a larger creative placemaking effort to invest in and engage Spenard businesses, artists, cyclists and community members by making an ordinary piece of equipment (bike rack) something special and unique.
1.Location: This bike rack will be located at Cook Inlet Housing Authority, 3510 Spenard Road Anchorage, AK 99503
2.Functionality: The bike rack must provide space for parking/locking at least 3 bikes. Designs are encouraged to be scalable to accommodate 2 to 5 or more bikes.
3. Design: The design is encouraged to draw on the unique character and history of Spenard, as well as the ability to be individualized for a specific business, location, neighborhood, etc.
4.Replication: The winning design will be installed at the CIHA offices however the bike rack may be replicated in other locations in Spenard. The artist can choose to design one bike rack or a series of themed racks.
5. Artists/Teams: Artists are permitted to work individually or as part of a team.
Project Budget:
The chosen designer/design team will receive a $2500 award. Construction and installation will be funded separately. The winning designer will be expected to collaborate in the process during fabrication and installation.
The winning design will be installed at the CIHA offices however the bike rack may be replicated in other locations in Spenard. If the design or design theme is replicated, additional monetary awards will not be granted.
Bike Rack Technical Specifications:
Below are the physical specifications that all bike rack designs must meet. In addition to being aesthetically interesting, the best bike racks are those that provide maximum bike stability and security, are easy to use and take up minimal space.
All bike rack designs must meet the following criteria:
· Accommodate at least 3 bikes, with preference to a design that could be modified or scaled to accommodate 2 to 5 bikes. The ability to accommodate a wide range of bike shapes and sizes (adult and child bikes, fat bikes and hipster fixies), the better.
· Accommodate standard bike lock styles including U-locks, cables, chain, while allowing users to lock the frame and at least one wheel to the bike rack.
· Components of the bicycle rack itself must be for long term outdoor durability and ease of maintenance.
· The rack must support a bicycle by at least two points of contact and prevent the bicycle from tipping over.
· All designs should be self-service and have no operating costs.
· All designs must be non-abrasive to bike frames.
· The rack should be able to permanently anchor to a paved surface and contain a base plate to fasten the rack to the paved surface. The base plate is made of ASTM A36 3/8" thick plate with three to four holes that are ¾ inch diameter.
Artist Selection:
A design review committee comprised of up to 5 representatives will review artist submissions. The committee will include individuals from CIHA, the Spenard Chamber, and other stakeholders. Proposals will be reviewed on the basis of creativity, artistic merit, technical proficiency and compatibility with the character of Spenard. Functionality, long-term maintenance, durability and public safety concerns will be equally important in the selection criteria. The selected artist(s) will be expected to collaborate during fabrication and installation of the bike rack. The selected artist or design team may be asked to further develop concepts and provide additional drawings upon request.
Scoring Criteria:
Applicants may receive up to 60 points for their design submission. The awarded applicant(s) will be the submission that scores the most points. Incomplete applications will not be considered. The scoring criteria follows:
Functionality (Up to 20 points)
· Ability to stabilize bikes (at least 2 points of contact)
· Durability – ability to age well and remain structurally sound
· Structural stability
· Ease of bike access (easy to park and retrieve bike without tangling with neighboring bikes)
· Minimal maintenance required after installation
· Ability to scale the design to accommodate 2-5 more bikes
Creativity (Up to 20 points)
· Unique design
· Relevance to Spenard: history, culture, people
· Relevance to specific location: business/organization, history, specific location in Spenard (although this call is for the CIHA location specifically, we are interested in how you might design for other Spenard locations)
Experience of Designer or Design Team (Up to 20 points)
· Portfolio/Bio: Please include at least 3 images of previous projects that demonstrate success in creating work of a similar nature.
· References (three)
Submission Procedure:
Artists may only submit one proposal. The following must be submitted through CaFE NO LATER than the submission deadline of August 12, 2016:
· The design proposal in 8.5" x 11" size digital format on a WHITE background
-Designs may be hand-drawn or prepared using a computer software program
-Designs must be to scale and must include dimensions including thickness
· The proposal narrative that includes:
-An explanation of why the design is appropriate for Spenard, CIHA, and the bike community
-A description of its functionality and ability to be scalable
· Current resume or bio, including relevant work samples, for all team members
· Please include your Name, Address, Phone Number and Email Address on your submission.
Submissions will be accepted through CaFE, please do not send hard copy packets or physical models.

Questions

For questions regarding this call, please email holly@huddleak.com.
Print this Page
View Legal Agreement