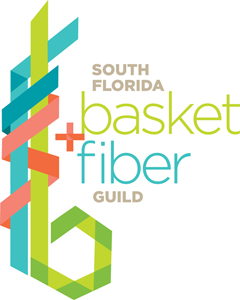 Perspectives in Fiber: Moving Beyond Tradition
Contact Email:
fiberexhibition@southfloridabasketandfiberguild.org
Call Type:
Exhibitions
Eligibility:
Regional
State:
Florida
Entry Deadline:
11/1/16
Application Closed
REQUIREMENTS:
Media
Images - Minimum: 2, Maximum: 6
Total Media - Minimum: 2, Maximum: 6
Entry Fee (Perspectives in Fiber: Moving Beyond Tradition): $40.00

Perspectives in Fiber: Moving Beyond Tradition
Exhibition Dates
January 7, 2017 - February 10, 2017
The Armory Art Center Annex,
Lake Worth Florida
ENTRY DATES
August 1 – November 1, 2016
The South Florida Basket and Fiber Guild invites artists residing in Florida to submit work for a juried exhibition showcasing original artwork that represents contemporary approaches to fiber art and that pushes the boundaries and/or traditions in media and execution. Emerging, mid-career, and established artists are encouraged to apply. This exhibition occurs during South Florida's "high season" and coincides with Palm Beach County's annual Art Week with the potential to draw a sophisticated audience including collectors.
Eligibility
Residents of Florida (full and part-time) 18 years and older are eligible to submit recent work that is either fiber in content or executed in a fiber technique in the following categories:
Wall Works: Two-dimensional works that are intended for wall display.
Sculptural Works: Three-dimensional works that may be free-standing or suspended.
Vessel Forms/Basketry: Functional work and sculptural expressions of the vessel form.
Wearables: Body adornments, including wearable art clothing, accessories and jewelry.
Non-refundable entry fees: $40 for up to 3 works
Jurors:
A jury panel will use digital images to select entries based on originality, creativity, quality and complexity of workmanship, artistry and impact. The three jurors for the exhibition are:
Jon Eric Riis, noted contemporary tapestry artist whose work has been shown in more than 50 exhibitions around the world and is found in numerous prestigious museum collections.
Lois Russell, nationally recognized basket maker, instructor and past president of the National Basketry Organization. Her award-winning work is in private and museum collections and has been featured in magazines and books.
Benjia Morgenstern, sculptural basketmaker who uses native materials to weave nontraditional vessels. Her work had been shown in juried exhibitions and galleries throughout the country and featured in basketry books.
The jury's decisions are final. Notifications will be sent via email in early December.
Cash prizes will be awarded:
Best in show: $500; Best in Category: $250
Catalog: A full color catalog of the exhibition is planned. Exhibiting artists will receive a complimentary copy.
Important Dates:

Submission period opens: August 1, 2016
Submission deadline: November 1, 2016
Notification of acceptance via email: week of December 1, 2016
Selected artwork due: January 2 -5, 2017
Opening reception and award announcements: Friday, January, 6, 2017, 6:00 – 8 p.m.
Closing reception: Thursday, February 9, 2017, 6:00 – 8 p.m.
Exhibition closes: Friday, February 10, 2017
Unsold work returned to artists: week of February 13, 2017

For general exhibition information or questions related to the prospectus contact us at: fiberexhibition@southfloridabasketandfiberguild.org

Exhibition Guidelines:
Artists must be 18 years of age or older and reside in Florida. Both full and part-time residents are eligible.
Up to three pieces completed after January 1, 2014 may be submitted. Applicants may entery multiple categories.
All work must be primarily natural or synthetic fiber in content or executed using traditional fiber techniques. All formats of fiber art will be considered, including wall-hung, free-standing, suspended or pedestal mounted and art to wear.
All work must be original in concept, design and execution. Work created in a class or workshop, or from a kit or purchased pattern is not eligible.
Work must be for sale. There is a 40% commission on sales (30% to the Armory and 10% to the SFB&FG). The price of a piece may not be changed after acceptance into the exhibition.
No substitutions for accepted art work will be allowed. All work must remain on display until the conclusion of the exhibit on February 10, 2017.
Submitted images may be used for marketing and promotional purposes directly related to this exhibition by the Armory Art Center and/or the South Florida Basket and Fiber Guild. Copyright and all other rights remain that of the artist.
All accepted entries must be received ready to install. Any mannequins for wearable art, hanging rods, armatures or other special installation equipment and/or instructions must be provided by artist. Suspended work may not exceed 50 pounds.
Shipped works requiring glazing must use Plexi-glass or equivalent. Glass may be used on hand-delivered pieces.
Each accepted work must arrive with proper labeling (artist name, title, category) and the completed consignment form securely attached to the back or bottom of the piece or on the hanging device.

Work must arrive on the designated dates. Items received after the delivery deadline will be returned to the artist.
The Guild and the Armory Art Center reserve the right to reject work that is not represented accurately in the submitted images and description. Works that arrived damaged, are poorly constructed, poorly presented or not up to the specified hanging standards will be refused and returned to the artist.
The Armory Art Center will insure work in its possession during the exhibition. Artists are responsible for providing their own insurance while the work is in transit.
Entry Procedure:
Create a CaFÉ™ profile. (callforentry.org)

Two images are required for each entry. Upload one full and one detail image of each work into your CaFÉ™ Portfolio. Label your image files with the title of the piece and view, e.g. Ruminations_full and Ruminations_detail.
Image files must be JPEG only; no smaller than 1920 pixels on the longest side; file resolution of 72 ppi/dpi; maximum file size 3 MB
Agree to conditions and apply to call
Pay the entry fee with Visa or Mastercard
Provide a brief artist statement (1000 characters maximum)
​Provide a brief description of the materials and/or techniques used for each entry.
Shipping:
Shipping to and from the Armory Art Center is the responsibility of the artist. Detailed delivery and shipping instructions will be emailed with the notification of acceptance.
All work must be shipped in sturdy, reusable containers with NO PEANUTS in the package. The artist must enclose a prepaid return shipping label.
Sales:
The Armory Art Center will handle sales transactions while work is on exhibit and ship work to buyer when the exhibition is over. Shipment of all sold objects will be paid by the purchaser.
All sold items must remain on display for the duration of the exhibition and will not be forwarded to the purchaser until the end of the show.
Payments to the artist for all sold pieces will be within 15 business days after the closing date of the exhibition. It is the Artist's responsibility to contact the Armory registrar with the correct mailing address for the check, if different form the consignment form.
Catalog:
Instructions for submitting high resolution images for the print catalog will be sent to exhibiting artists with the selection notification.
The South Florida Basket and Fiber Guild, founded in 2013, is a non-profit organization comprised of fiber artists and enthusiasts from around South Florida who share diverse, but allied, interests in the fiber arts including basketry, weaving, knitting/crochet, needlework, felting and textile design. Our mission is to promote a community that inspires interest and creativity in basketry and the fiber arts among both emerging and seasoned artists through networking, educational programs and exhibitions.
Over the past three decades the Armory Art Center has taught art classes to thousands of emerging artists of all ages and cultures, exhibited art in hundreds of shows, given workshops taught by national and international visiting master artists, provided summer art camp for thousands of young people, and given over 47 artists-in-residence from around the United States and abroad the opportunity to hone their craft while teaching classes. Now in its third year, the Armory Annex offers a studio residency program from October-May, information and the application are available at http://www.armoryart.org/armory-annex-in-lake-worth.. In addition to offering a variety of fiber art classes and workshops throughout the year, many taught by Guild members, The Armory hosts the South Florida Basket and Fiber Guild's monthly meetings from September through April.
Print this Page
View Legal Agreement