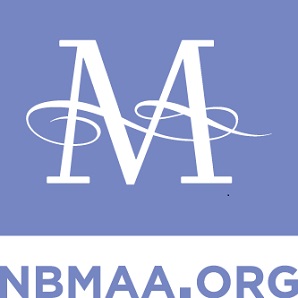 Nor Easter: The NBMAA 47th Annual Juried Members Exhibition
New Britain Museum of American Art
56 Lexington St
New Britain, CT 06052
Contact Email:
lucasj@nbmaa.org
Call Type:
Member
Eligibility:
National
State:
Connecticut
Entry Deadline:
2/10/17
Application Closed
REQUIREMENTS:
Media
Images - Minimum: 0, Maximum: 3
Audio - Minimum: 0, Maximum: 3
Video - Minimum: 0, Maximum: 3
Total Media - Minimum: 1, Maximum: 3
Entry Fee (Nor 'Easter: The NBMAA 47th Annual Juried Members Exhibition): $10.00

Media Fee (per sample over minimum):$10.00

Exhibition: Saturday, April 29-Sunday, May 28, 2017
Reception and Awards: Sunday, April 30, 2017, 1-2:30 p.m.

Prizes:
First Prize: $1,000
Second Prize: $500
Third Prize: $250
Juror's Award: Upgraded membership to Friend's Circle level
Visitor's Choice: Upgraded membership to Friend's Circle level

About the NBMAA: Acknowledged as the first museum in the world dedicated to American art, the NBMAA is renowned for its preeminent collection—numbering over 11,000 works and spanning three centuries of artistic output, with its masterpieces in demand worldwide. The award-winning Chase Family Building, which opened in 2006 to critical and public acclaim, features 15 spacious galleries that showcase the permanent collection and upwards of 25 special exhibitions or installations a year featuring American masters, emerging artists and private collections. Education and community outreach programs abound. Called "a destination for art lovers everywhere," "first-class," "a full-size, transparent temple of art, mixing New York ambience with Yankee ingenuity and all-American beauty," the NBMAA is not to be missed. The NBMAA's Annual Juried Members Exhibition is one of several ways the Museum celebrates and encourages artists in our midst.

Juror: Sarah Fritchey is a curator and writer based in New Haven, CT. She is the full-time Curator/Gallery Director at Artspace in New Haven and a contributor to ArtForum.com, Art New England Magazine, Big Red and Shiny and The Fairfield Courant/Hartford Advocate. Fritchey holds a master's degree in Curatorial Studies from CCS Bard and a bachelor of the arts in Comparative Literature for Hamilton College.

Important Dates:
November 4, 2016: Submissions begin on CaFE
January 5, 2017: CaFE tutorial, 6-8 p.m. at NBMAA (by registration only)
February 10, 2017: Deadline for submissions on CaFE
March 3, 2017: Notification on CaFE and nbmaa.org
March 30, 2017: Receiving of accepted works, 3-7 p.m. at NBMAA
April 7, 2017: Deadline for shipped artwork
April 29-May 28, 2017: Duration of exhibition
April 30, 2017: Reception and Awards Ceremony, 1-2:30 p.m. at NBMAA
May 28, 2017: Close of exhibition
May 31, 2017: Pick-up of displayed works, 1-5 p.m. at NBMAA

Eligibility: National artists 18 years or older with current NBMAA membership. Original works accepted in all media, executed during the past two years and never previously exhibited in this Museum.

Membership: You must have a current NBMAA membership to be eligible to submit your work. If you are not a current member, the NBMAA reserves the right to remove your work from the jurying process with the loss of entry fees as a result. For membership information, please contact Jenna Lucas at lucasj@nbmaa.org or (860) 229-0257, ext. 231 or go to nbmaa.org and see "Membership" under "Support Us" on the homepage before accessing CaFE.

Guidelines for Artwork:
-Up to three works per artist may be submitted.
-A maximum of one work per artist may be selected.
-All two-dimensional work must be framed and/or ready for installation with hanging hardware, wire, or d-rings already installed on work and must not exceed 84 inches in any dimension. The work cannot exceed 75 pounds. Pieces without hanging hardware will not be included in the exhibition.
-Three-dimensional work cannot exceed 48 inches in any dimension and cannot exceed 150 pounds.
-NBMAA will accept installations that have been previously created. All work requiring assembly or any work with a complex installation procedure must be accompanied by a detailed set of installation instructions with reference photos from previous installations. Verbal instructions will not suffice.
-Artist must provide equipment to be used in the installation of any video or sound work.
-The Museum prohibits glitter, wet paint, sharp objects, open flames, balloons, spray (perfumes, hairsprays, etc.), dangerous chemicals, weapons, pressurized containers, plants or animals (alive or dead), hazardous materials (explosive, flammable, or perishable), decaying materials (visible mold or insect infestation), or anything deemed harmful to the Museum's collection. Anything of questions should be cleared by the Collections Department by contacting Keith Gervase at (860) 229-0257 ext. 217 or gervasek@nbmaa.org.

Submission: NBMAA will only accept submissions through CaFE.

Entry Fee: A $10.00 entry fee will be charged for each submitted work. Check, Visa, Discover, Mastercard, or American Express will be accepted through the CaFE website.

Selected Works: Selected works must be delivered ready to hang/display. Artworks considered unsuitable for hanging/presentation will be refused. Curatorial staff reserves the right to refuse an artwork that is misrepresented through documentation or is not the piece selected by the juror. The exhibition will be on display during The ART Party of the Year Spring Gala and Auction on Saturday, May 6, 2017. Please be aware that food and beverage will be served in the gallery. Accepted work cannot be removed during the exhibition. Sculpture or three-dimensional work may be moved to accomodate the event floor plan.

Shipped Artwork: Any artwork being shipped must include return postage/shipping fee that must be received before the end of the exhibition (May 28, 2017). In the case of inadequate or nonexistant return postage, works will be considered abandoned property and disposed of as the NBMAA sees fit. The deadline for receipt of shipped artwork is April 7, 2017. If work is not at the NBMAA by April 7, 2017, we reserved the right to not include it in the exhibition. Please do not ship artwork with packing peanuts. All artwork should be packaged in a manner that will allow for the materials to be re-used for return shipping. Otherwise please include materials for return packaging.

Sales: We encourage the sale of artwork; however work does not have to be for sale if selected for the exhibition. The NBMAA will no deduct a commission for any sale of work in the exhibition. The Museum will not serve as a third party for sales; we will provide artist contact information to any individuals inquiring about purchases.

Programming: A series of educational programming with accepted artistswill be scheduled for the exhibition. Information on participating in programming will be distributed for accepted artists following notification of acceptance.

Information: For more information, please visit www.nbmaa.org.
-For questions regarding artwork guidelines only, contact Keith Gervase, Installation Specialist, at (860) 229-0257, ext. 217 or gervasek@nbmaa.org.
-For membership and other exhibition questions, contact Jenna Lucas, Development Associate, at (860) 229-0257, ext. 231 or lucasj@nbmaa.org.
Print this Page
View Legal Agreement