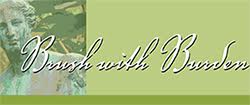 Brush with Burden 2017 Art Exhibition
4560 Essen Lane
Baton Rouge, LA 70809
Contact Email:
BWB@burdenhorticulturesociety.com
Call Type:
Exhibitions
Eligibility:
National
State:
Louisiana
Entry Deadline:
1/27/17
Application Closed
REQUIREMENTS:
Media
Images - Minimum: 1, Maximum: 6
Total Media - Minimum: 1, Maximum: 6
Entry Fee (Brush with Burden 2017): $20.00

Media Fee (per sample over minimum):$15.00

Theme: Southern Sights
Awards and Ribbons:
The Art Show in the Orangerie
First Place* – $400
Second Place* – $300
Third Place* – $200
Honorable Mention* – $150
Four Merit Awards
The Photography Show in the Conference Center:
First Place *– $400
Second Place* – $300
Third Place* – $200
Honorable Mention*– $150
Four Merit Awards
*All award-winning works will be displayed following the show at the Shaw Center for the Arts for the month of April.
Contact Information
Email: BWB@burdenhorticulturesociety.com
Telephone:
(225) 763-3990
, Option 0
Eligibility
This show is open to all U.S. residents 17 years of age and older and to all art media except video and film. Works must be original, must have been produced in the past three years and must never have been exhibited in Brush With Burden. All artwork must be priced iand available for sale, including frame.
Submission
The 2017 Brush with Burden Art Show and Sale's entry process will be conducted using CaFÉ™ (CallforEntry.org™), a Web-based service that allows artists to submit images and entry fees online.
Log on to callforentry.org to set up your artist profile.
Select "Brush With Burden 2017Art Exhibition."
Upload images. (These must first be added to your portfolio).
If you check out, you will need to create a new profile.
No price changes once submitted to CaFÉ™.
Any artwork that differs from the digital image will be disqualified.
All artwork must be the sole work of the submitting artists
Troubleshooting: If you have difficulties using the CaFÉ™ service, visit the "How to Apply" section of CaFÉ™ online at https://www.callforentry.org/faq.phtml or contact BWB@BurdenHorticultureSociety.com
Entries
A maximum of six entries will be accepted from any artist.
File format: JPEG only.
File dimensions: No smaller than 1920 pixels on the longest side.
File resolution: 72 ppi/dpi (standard Web resolution).
File size: 5 megabytes maximum
Uploaded image should show artwork or photograph only.
No framing should be visible.
Works to be in the exhibition will be selected based on the digital images submitted.
Maximum size of each piece of two-dimensional work, including frame, is 46 inches by 46 inches. The maximum for indoor three-dimensional works should be no more than 48 inches high and 18 inches wide.Works to be in the exhibition will be selected based on the digital images submitted. Only one digital image should be submitted for each piece.
Fees
A nonrefundable fee of $20 for one entry and $15 for each additional entry (up to six entries) should be submitted. Fees can be paid online or can be mailed to: LSU AgCenter Botanic Gardens, Attn: Pamela Rupert, 4650 Essen Lane, Baton Rouge, LA 70809. Make checks payable to BHS, with "Brush With Burden entry fee" in memo line. All checks must be postmarked by Jan. 20, 2017. (Registration is not complete until fee is received.)
Juror and Judge for Art Show
Marc Chatov, is known as the top 8th Portrait Painter (ChatovStudio.com)
Jurors and Judges for Photography
Linda M. Medine, is known for her work in professional wedding photography
C. C. Lockwood, is known for his work in wildlife photography (www.cclockwood.com)
David Humphreys, is know for his work as an artist and photographer.
Sales
All artwork submitted must be priced for sale. A 25 percent commission will be assessed on all sales. Proceeds from the sale of artwork support initiatives of the LSU AgCenter Botanic Gardens.
All prices are final.
Artisit checks will be mailed with two (2) weeks.
Accepted Entries
All entries must be:
Suitably framed.
Wired for hanging (no sawtooth hangers).
In stable condition.
UPS shipping information available.
Have Plexiglass on frames - no glass.
Gallery wrapped 1 1/2".
Under 30 lb. weight.
Those items selected for Shaw Center exhibition should be picked up on May 3, 2017, or be subject to a $20 day storage fee or considered a donation to the LSU AgCenter Botanic Gardens.
Print this Page
View Legal Agreement