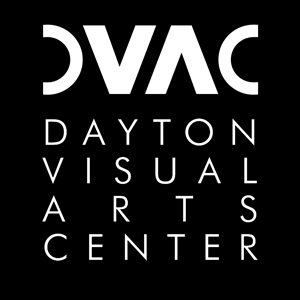 DVAC CSA
118 N. Jefferson St.
Dayton OH 45402
Contact Email:
pmauk@daytonvisualarts.org
Call Type:
Competitions
Eligibility:
Regional
State:
Ohio
Entry Deadline:
1/13/17
Application Closed
REQUIREMENTS:
Media
Images - Minimum: 1, Maximum: 10
Total Media - Minimum: 1, Maximum: 10
Entry Fee (DVAC CSA(rt) Dayton, Ohio): $10.00

DEADLINE: January 13, 2017
REQUIREMENTS:
All Media: all; but selected artists must commit to creating an edition of 50 artworks (photographs, prints or multiples between selection (Feb 14) and deadline June 1, 2017.
Images: Minimum: 1, Maximum: 10
APPLICATION FEE:
Submission is free for current members of the Dayton Visual Arts Center. Applicants may become a member ($45/year) through the DVAC Web site www.daytonvisualarts.org and apply for additional Call for Artists all year at no fee. $10 for non-members
CURRENT DVAC MEMBERS
DVAC Member Waiver Code (at checkout) "3822". Questions, email Gallery Manager at pmauk@daytonvisualarts.org or call 937/224.3822.
TO BECOME A DVAC MEMBER and receive exhibition and sales opportunities all year long, go to daytonvisualarts.org and click "Membership."
SHOW SUMMARY:
2017 CSA strengthening the art community by supporting the careers of emerging artists and cultivating collectors
Three artists will be selected to receive a commission of $1,500 to create an artwork in an edition of 50. Artists will be selected through representative images from this application. DVAC CSA Committee will work with individual artists to approve final artwork for edition. Artists must commit to creating edition between notification (Feb 14) and deadline of June 1, 2017. Commission payment 50% at agreement signing; balance at delivery.
WHY CSA?
CSA-Community Supported Art is a self-sustaining economic model based on the concept of Community Supported Agriculture. The program's products are created by artists and income is sustained by the CSA members (and possible partner organizations). CSAs are built upon connections between and the community.
JURY:
DVAC CSA Artists will be selected by the DVAC CSA Committee, a group made up of DVAC Staff, Board of Directors, artist and previous CSA Artists.
ARTIST SUBMISSION CRITERIA:
Submissions require 1-5 images, an artist statement, and a CV, along with a brief (250 characters) description of the project. (Think elevator speech.)
All artists are eligible to apply. Emerging artists (artists exhibiting less than 3 years are particularly encouraged.) DVAC seeks to present work of the highest level of craftsmanship, originality and contemporary style. All work must be structurally sound, safe, non-toxic and fit for its intended use. DVAC will not accept commercially-produced items or structures.
TIMELINE:
2016
September 14: Application Opens via callforentry.org
2017
January 13: Application Deadline
February 14: Artist Notification & Contract
February 14: Shares on sale to DVAC Members
February 20: Shares on sale to General Public
June 1: Edition Deadline & delivery appointment
August 8 Harvest Party / Delivery of artworks to shareholders
HOW IT WORKS: FOR SHAREHOLDERS
In February DVAC will announce the three artists commissioned to create art editions and unveil bios and examples of their work on the DVAC website. Images will be representative of what shareholders will receive. Shares will be made available to the public for (price pending) per share. In August, DVAC will host the second annual DVAC CSA Harvest party at which shareholders will receive three original, signed works of art.
CSA Art is limited edition for CSA Shareholders only—unavailable elsewhere. CSA artwork is created for the DVAC CSA in limited editions. This is what makes it, like an agricultural CSA, fresh and local.
AUDIENCE & SHAREHOLDER SALES:
DVAC has a reach of 3,500 artists, collectors, faculty, curators, gallerists, the media and the general public; and a membership of 600. Our audience appreciates contemporary art and fine craft. In 2015-16 DVAC helped artists receive over $66,000 in art sales commissions.
ADVERTISING & PROMOTION:
DVAC consistently ranks as one of Ohio Magazine's top fine art centers in the region. The program will be reviewed in the Dayton Daily News and the Dayton City Paper among others; will be promoted through poster distribution, press release (45 regional media), TV, radio and online (website, social media and blog/email blast to 3,200, social media) as well as will be integrated into regional tastemaker websites, 40+ online calendars and art sites).
ABOUT DVAC:
The Dayton Visual Arts Center (DVAC), a 501c3 established in 1991, helps sustain the arts community by providing a place to exhibit, market, and sell work and also helps satisfy the needs and wants of art-lovers who have a place to see artists' work and, often, meet the artists. At its core, DVAC advances art for the community and a community for artists.
DVAC receives operating support from the Ohio Arts Council, Culture Works, Montgomery County Arts & Cultural District, The Dayton Power & Light Foundation and the Virginia W. Kettering Foundation. Community Partner Members include Houser Asphalt & Concrete, LMG-Lunne Marketing Group, LWC Inc., Mousaian Oriental Rugs , Premier Health, Square One Salon & Spa and members
Print this Page
View Legal Agreement