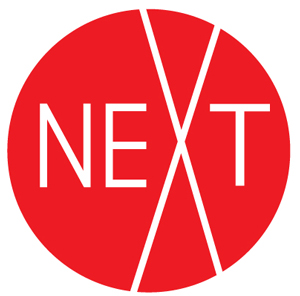 NEXT Up 2016
Next Gallery, 3659 Navajo St, Denver, CO 80211
Contact Email:
nextgalleryopencall@gmail.com
Call Type:
Competitions
Eligibility:
National
State:
Colorado
Event Dates:
2/23/17 - 3/11/17
Entry Deadline:
1/22/17
Application Closed
REQUIREMENTS:
Media
Images - Minimum: 1, Maximum: 5
Total Media - Minimum: 1, Maximum: 5
Entry Fee (NEXT Up): $35.00

NEXT Gallery presents "NEXT Up": An open call at NEXT Gallery for artists (national)
3659 Navajo St.
Denver, CO 80211
Hours: Thursday – 5-10 pm, Friday 5-10 pm, Saturday Noon-8 pm and Sunday Noon-7 pm
Show Opens: 2/24/2017
Entry Deadline: 1/22/17

REQUIREMENTS: NEXT Gallery seeks 2D and 3D fine art created in the last 2 years to include all mediums. No video or audio will be accepted.

Media
Images - Minimum: 2, Maximum: 5
Size limitation: 4 ft. x 8 ft. for 2D, no larger in any direction
2 ft. x 2 ft. x 4 ft. for 3D, no larger in any direction and weight limitation of 50 lbs.

Entry Fee: $35.00

CALL FOR ENTRIES now open for the NEXT Up.
Online Entry Submission Deadline: January 22, 2017
Exhibition Dates: February 23 – March 10, 2017

DESCRIPTION
NEXT Gallery presents their 2nd National Call for entries. As one of the premier co-ops in Denver and highlighted in Westword 2014 as part of one of the best art districts in Denver, CO, we are asking all artists throughout the nation to apply to show their work in Denver. This is an open themed show, all we ask is that you submit your best work.
NEXT Up provides an opportunity to showcase local and national artists in a professional exhibit. With over 1700 sq. ft. of space our juror will select 25 of the best artists to complement our traditional and contemporary space. Among the 25 selected artists our juror will select a Best of Show Award with a monetary prize of $500 and an Honorable Mention with a monetary prize of $250. Our hope is to have the prize increase yearly as does our participation in this exceptional new art showing in Denver.

NEXT Gallery seeks 2D and 3D fine art created in the last 2 years in all mediums.
JUROR:
Ivar Zeile is the owner and director of Plus Gallery, one of Denver Colorado's most reputable programs for contemporary art exhibitions and artist representation. Operating independently since 2001, the gallery has served as a launch-pad for a great number of the State's top contemporary artists. Zeile served as a member of the Denver Mayor's Commission for Cultural Affairs from 2006 through 2011, and in the last decade has served as a board member for a variety of art-related groups including PlatteForum, the Denver Art Museum's DAM Contemporaries, RedLine and the Invisible Museum. In 2009 Zeile was appointed the Creative Director for the Denver Theatre District and has since been curating motion-based art programs as well as billboard projects that engage the general public on a daily basis.
CALENDAR OF IMPORTANT DATES

January 22, 2017: Deadline to receive online (CaFE) entries
February 5, 2017: Notifications sent via e-mail of acceptance in to the show and ship information will be included
February 13, 201: Artwork must ship
February 19, 2016: Artwork may be delivered in person from Noon-6 pm
February 24, 2016: Opening, 5-10 pm
March 13, 2017: Shipping of unsold artwork
March 17, 2017: Artist commission checks mailed (no partial or early payments) and award monetary distribution

ELIGIBILITY REQUIREMENTS
Open to all artists residing in the United States.

All work must be original. All work must have been created during 2014-2016 and should be dated so on the artwork.

Historically, items priced between $200 and $1200 have sold best.
Accepted work must be ready to display. All wall art must have proper hanging mechanism—wire (ends wrapped), D rings;

no

sawtooth hangers

.
All 3D work should include installation instructions to include but not limited to pedestal size needed, indications of direction (up, down, etc.). Maximum weight is 50 lbs
At their sole discretion, any artist's item not meeting NEXT Gallery criteria or standard will be returned to the artist immediately.
Artist is responsible for costs of shipping. Return shipping label and return shipping costs is to be included with work. If a return shipping is not included you will be billed for this expense.
ACCEPTANCE AND DELIVERY OF ARTWORK
The images submitted for jury should accurately represent the variety of the artwork you would like to sell.
NEXT Gallery will send notifications to all applicants via e-mail by February 5, 2017 of acceptance or not in to the show. Please make sure you have an up to date email on Café for this purpose.
NEXT Gallery will send accepted artists detailed information regarding delivery, shipping and pick up via email. Must only use UPS, no FedEx shipments will be accepted.
Artist is responsible for all insurance needs for their work. Artists understand that NEXT Gallery provides no insurance for their exhibited works.
All artworks must remain on display in the gallery during the entire show and be for sale.
SALES
NEXT Gallery membership handles the installation and display of all artwork.
All work juried into the show must be for sale.
NEXT Gallery collects money and sales tax on all items sold.
NEXT Gallery retains a 35% commission.
AGREEMENT
Submission of work to this jury process constitutes an agreement on the part of the artist to the conditions set forth in this prospectus. If your work is juried in to this show you must notify NEXT Gallery within 24 hours, of receiving your acceptance, if you will not be participating due to unforeseen circumstances. If notice is not provided you will be charged a $50 withdrawal fee.
NEXT Gallery reserves the right to final curatorial, installation, and marketing decisions.
Images submitted may be used for publicity, educational, or archival purposes.
HOW TO ENTER
CaFE requires that all images conform to a specific format. NEXT Gallery encourages all entrants to review the instructions and tutorials for formatting images and entering before beginning the actual entry process.
Pay the non-refundable entry fee of $35.
Please submit up to 5 images that accurately represent your body or bodies of work.
Images submitted may be used for publicity and/or educational purposes.
COMMUNICATIONS & NOTIFICATIONS
All correspondence and notifications with entrants will be done via email. Please make sure that your contact information is correct. If you do not have an email address, it is advised that you create one before you enter.

For further inquiries, email nextgalleryopencall@gmail.com (no phone calls please)
Print this Page
View Legal Agreement