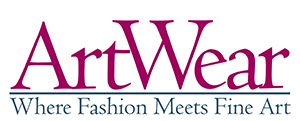 18th ArtWear Biennial: Where Fashion Meets Fine Art
417 W Magnolia St.
Fort Collins, CO 80524
Contact Email:
jshoaff@fcgov.com
Call Type:
Competitions
Eligibility:
Unspecified
State:
Colorado
Entry Deadline:
4/18/17
Application Closed
REQUIREMENTS:
Media
Images - Minimum: 1, Maximum: 6
Total Media - Minimum: 1, Maximum: 6
Entry Fee (18th ArtWear Biennial: Where Fashion Meets Fine Art): $35.00

18th ArtWear Biennial: Where Fashion Meets Fine Art
(Formerly ArtWear Fashion Week)
PROSPECTUS AND GUIDELINES FOR ENTRY
Exhibition Dates: October 20-28, 2017
The City of Fort Collins, Colorado, Lincoln Center is seeking designers of one-of-a-kind wearable art garments and accessories (no jewelry, please) for the 18th ArtWear Biennial. The ArtWear Biennial is dedicated to highlighting the work of wearable art artists. The week-long event includes a fully staged fashion show, sales gallery and other fiber art and wearable art programs and workshops throughout the week of October 20-28, 2017. Wearable art in all media and styles are welcome, including garments, ensembles, hats and handbags. Garments for both men and women are encouraged. Individuals or collaborative teams will be considered. Our goal is to present innovative and wearable work of the highest quality and provide a forum to share our enthusiasm for an exploration of techniques and materials.
AWARDS
$2500 in cash prizes will be awarded for selected garments including one $1000 Grand Prize.
VENUE
The Fort Collins Lincoln Center is a city-owned and operated cultural center in Fort Collins, Colorado. It is one of Colorado's largest and most diverse presenters of professional theatre, dance, music, and visual arts. The ArtWear Biennial Fashion Show is presented in the 1180-seat Performance Hall. Annually the Lincoln Center Art Galleries present 8-10 rotating visual arts exhibitions in all media. Exhibitions are curated from local, regional and national artists and collections, and typically include juried competitions such as this one. The mission of the Lincoln Center Art Galleries is to promote and nurture the creation and appreciation of the visual arts. Diverse exhibition, programs and projects engage and inspire our community through the world of art and ideas.
ENTRY & IMAGE REQUIREMENTS
ArtWear designers are selected by jury based on image samples submitted for entry. For a fee of $35 designers may submit digital images of up to 3 garments or accessories that exemplify work that is available for the ArtWear Biennial Sales Gallery and Fashion Show. One additional detail image per garment is allowed. If accepted by the jury, designers will be asked to send up to 5 garments, ensembles or accessories of their choice for the ArtWear Biennial event. All garments and accessories must be available for sale. Selected garments and accessories will be shown on the runway.
ENTRY FEES AND PAYMENT: $35 for up to 3 garments or accessories, plus three detail views.
IMAGE REQUIREMENTS: Digital images must be .jpg files that are 1920 pixels on the longest side or 5"x7" at 300 dpi. Each image should include only one (1) garment; one (1) detail or alternate view per garment is required. Image files should be labeled with the Last Name, First Initial and the Entry # with entry numbers corresponding to image information on the Entry Form. Add "detail" into the file name if it is a detail or alternate view. For example, the full image for the first entry for Louise Smith should be labeled "SmithL_Entry1.jpg" and a detail image would be labeled as "SmithL_Entry1_detail.jpg"
High quality photographs are important to offer the jurors the best view of your work. Poor photographs will often result in rejection of the work.
ELIGIBILITY
The show is open to all wearable art and fiber art artists within the United States and Canada. All works must be original to the designer and completed within the last two years. The Lincoln Center has a right to reject a garment or accessory at any time.
CALENDAR
Deadline for receipt of Entries: April 13, 2017 (extended from March 10)
Notification to artists: April 30, 2017
Delivery of Artwork to Lincoln Center: September 25-28, 2017 (in person drop-off September 29, 2017) – please, no earlier and no later. Work delivered after the deadline will be included in the Sales Gallery, but may not be included in the Fashion Show.
ArtWear Biennial Fashion Show, Friday, October 20, 2017, 7:30 p.m.
Event Dates: October 20-28, 2017
Return of Artwork: Shipped from Lincoln Center by November 3, 2017
SALES
All accepted garments and accessories must be available to be tried on by prospective buyers and must be available for sale in the Sales Gallery. Designers may set the retail price and the Lincoln Center will retain a 40% commission on all sales made as a result of the event.
SHIPPING/INSURANCE/SALES
Shipping of artworks to the Lincoln Center is the responsibility of the artist. Works must be shipped in sturdy reusable containers. Please include any special packing instructions. Lincoln Center will pay for return shipment of work using Standard UPS Ground but will charge for any additional packaging required for safe return shipping. Complete shipping instructions will be included with notification of acceptance.
Garments will be insured for 60% of their retail value while on the Lincoln Center premises and during out-going shipping. Lincoln Center will exercise due care in handling all work submitted for the event.
ADDITIONAL EVENT CONDITIONS
Artworks must be available for loan during the entire exhibition period and must be available for sale and to be tried on by prospective customers.
Garment tags may be removed from the garment and replaced with Lincoln Center tags.
Lincoln Center reserves the right to use submitted images of the artworks for educational and promotional purposes including but not limited to newspaper, television, radio and internet. Upon acceptance artists may also be asked to submit additional high-resolution images for such purposes.
Lincoln Center reserves the right not to exhibit a work selected by the jury for any reason.
Print this Page
View Legal Agreement