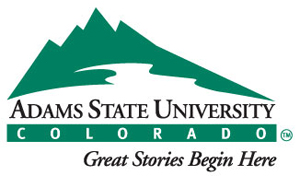 LEAP
Cloyde Snook Gallery
Adams State University Art Department
Suite 2160
Contact Email:
easchill@adams.edu
Call Type:
Exhibitions
Eligibility:
National
State:
Colorado
Entry Deadline:
1/15/17
Application Closed
REQUIREMENTS:
Media
Images - Minimum: 1, Maximum: 3
Video - Minimum: 0, Maximum: 3
Total Media - Minimum: 1, Maximum: 3
Entry Fee (Leap): $25.00

"Artists and scientists tend to approach problems with a similar open-mindedness and inquisitiveness — they both do not fear the unknown, preferring leaps to incremental steps." - John Maeda, Scientific American
The Cloyde Snook Gallery at the Art Department, Adams State University, seeks artwork in all media for a national juried exhibition.
For "LEAP" we seek artworks that combine, collaborate with, incorporate, or explore science, new technology, engineering, or mathematics.
This could include works in robotics, architectural design, interactive design, data visualization, nanotech, digital fabrication, virtual reality etc, as well as traditional art media. Collaborative works are welcome.
Located on the Campus of Adams State University, the mission of the Cloyde Snook Gallery is to provide an artistic, educational and cultural learning experience for the local, regional, and university communities. As the largest venue for visual arts in the San Luis Valley, the gallery exhibits works by local, regional, national and international artists.

ELIGIBILITY
All artists 18 years of age and older residing in the United States may enter.
MEDIA & SPECIFICATIONS
All media except installation will be considered. Work must be original and completed within the last two years. Shipped work must conform to UPS restrictions for size and weight: 130" girth plus length (crated) and 150 lbs. (crated). Accepted 2d artwork must be properly framed with plexi-glass or prepared for exhibition. No glass will be permitted on 2d artwork.
JURYING
Artists may submit up to 3 images for review by the jurors. Entries must be received by January 15, 2017. The Cloyde Snook Gallery reserves the right to reject any works which substantially depart from or were poorly represented by the submission.
NOTIFICATION
Artists will be notified of acceptance or non-acceptance by Monday, January 23 by email. Information on drop off / shipping will be sent to those accepted.
INSURANCE & SHIPPING
Accepted works will be insured while on the university premises. Works in transit or those left at ASU after April 10, 2017 will not be covered. Artists are responsible for round trip shipping cost. A prepaid return shipping label via UPS or FedEx must be enclosed. In situations where this is impossible, other arrangements must be made in advance with the Cloyde Snook Gallery. The Gallery will retain any works for which shipping or pick-up arrangements have not been made prior to the exhibition.
SALES & PROCEDURES
All proceeds from works sold will go directly to the artist. The gallery will take no commission on sales but does encourage donations of 10 to 20%. The artist grants Cloyde Snook Gallery permission to reproduce accepted entries in publications and media for educational and publicity purposes. Entering this competition constitutes agreement with all conditions herein.
CALENDAR
Jan. 15, 2017 Entry due
Jan. 23, 2017 Notification sent
Feb. 17, 2017 Work due at Cloyde Snook Gallery
Feb 27, 2017 Exhibition opens
March 2, 2017 Opening Reception , 5-7 pm
April 6, 2017 Exhibition closes
April 10, 2017 Return shipment of work or pick-up
Instructions and dates for hand delivery and pickup of work will be included with notification.
For more information, contact:
Prof. Eugene Schilling/Gallery Director
(719) 587-7301 or email easchill@adams.edu
Please visit Adams State University Art Department's website at:
Print this Page
View Legal Agreement