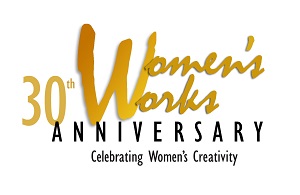 Womens Works 2017
PO Box 597
Crystal Lake, IL
60039
Contact Email:
john@naac4art.org
Call Type:
Exhibitions
Eligibility:
International
State:
Illinois
Entry Deadline:
1/31/17
Application Closed
REQUIREMENTS:
Media
Images - Minimum: 1, Maximum: 3
Video - Minimum: 0, Maximum: 3
Total Media - Minimum: 1, Maximum: 3
Entry Fee (Womens Work's 2017 - 30th Anniversary Show): $40.00

Women's Works is a juried fine art exhibit, celebrating women artists and is presented annually by the Northwest Area Arts Council at the Old Court House Arts Center in Woodstock. Women's Works provides an opportunity to showcase the creative artwork of women artists in North America and internationally. This is the 30th Anniversary of the Women's Works show. Please visit: http://www.womensworks.org for information about upcoming events for women artists and dates for the Women's Works show. You can also visit the Old Court House Arts Center website (http://www.oldcourthouseartscenter.org) for more information on naac and the other shows that are presented each year at the gallery.
JURORS & JUDGE: The jurors for this year's show will be the founders of the Women's Works show, the artists of the Workshop for Contemporary Artists. (For information about each of these artists, please visit www.womensworks.org.)
The judge for this year's show will be Brenda Oelbaum, the current president of the Women's Caucus for Art. (Please visit www.nationalwca.org for more info on the Women's Caucus for Art; and www.brendaoelbaum.me for more info on Brenda's artwork.)
The jurors/Founders of Women's Works will also be choosing a recipient of the 2017 Founders' Award, who will be offered a free month long solo exhibition of their artwork at the Old Court House Arts Center during 2017. (We will work out exact timing of the show with the winner.)
The 30th Annual Exhibit takes place at the Old Court House Arts Center on the Historic Town Square in Woodstock, Illinois. Women's Works has become a much anticipated area event and the show enjoys excellent media coverage and exposure. Along with the Opening Reception, other events are held at The Old Court House Arts Center during the exhibition to encourage attendance. Please visit the websites as indicated below: www.womensworks.org and www.oldcourthouseartscenter.org


ELIGIBILITY of ARTISTS AND ARTWORK:
Women artists 18 or older may submit any original work, completed in the last two years.
No previously accepted works in either Real People or Women's Works will be accepted for Women's Works 2017. If your work is collaborative (created by more than one artist) please contact us so that we can make sure all information is collected.

All work must be for sale.

All works must be available through the entire run of the show (March 9 - April 29 2017).

Gallery size limitation of work is eight (8) feet in any single dimension and 50 lbs. If you work exceeds these limitations you will need to contact us at: womensworks2017@womensworks.org.
AWARDS: Cash prizes totaling more than $1500.00 will be awarded. The Founders of the show will also be choosing a recipient of a free month long solo exhibition of their artwork during 2017 at the Old Court House Arts Center. (Exact dates will be worked out with the winning artist.)

JURYING FEE: There is a $40 jurying fee for the show. There is a $10.00 discount for current NAAC Members, applicants to Real People 2016; email us for the discount code. No additional Entry Fee upon Acceptance. Payments must be made through CaFÉ, or by sending your check payment to: PO Box 597 Attn: WW2017, Crystal Lake, IL 60039. Please make check payable to "NAAC."

ENTRY DEADLINE: Final deadline for Women's Works is Tuesday January 31, 2017 11:59pm Mountain Time. NO EXCEPTIONS. NAAC is not responsible for incomplete entries and/or payments not received by the due date, so we encourage artists to enter early. All Notices will be e-mailed at the end of the first week of February 2017, however, should the jury complete their task earlier, we will send out e-mail notices at that time.
DETAILED INSTRUCTIONS for delivery of works will be emailed to accepted artists through the CAFE email system.
SUBMITTING IMAGES FOR JURYING: Each entrant may submit up to three digital images each representing a separate piece for jurying. Jurors will be evaluating each image/piece individually. (If you wish to submit a detail shot of your work, consider using a split image showing both the work as a whole and a particular detail you wish to highlight).
· Each work must be represented by only one digital image
· Maximum 3 images per artist – Note: A maximum of two works per artist may be accepted by the jury to this show, so again please be sure all three of your works will be available for the duration of the show and not committed to other events or buyers.
· If you are submitting a piece involving video, please contact the show committee at womensworks2017@womensworks.org for further instruction.
IMPORTANT DATES:
· January 31, 2017 11:59p Central Time – FINAL Entry Deadline (images and payments must be received by this date)
Sunday Feb 12, 2017 – All notifications will be e-mailed through the CAFÉ system

Saturday March 4, 2017 - All work must be at the gallery for set-up

Thursday March 9, 2017 - Exhibition Opens

Opening Reception: Saturday March 18: 6-7 for Artists - 7-9 for general public

Saturday, April 29, 2017 - 5pm - Exhibition Closes. (Unsold work will be repacked and returned to artists during May.)
Print this Page
View Legal Agreement