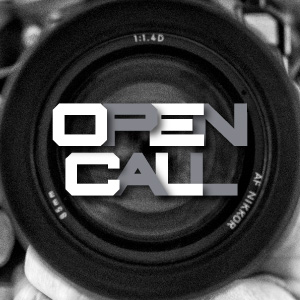 3rd Open Call
Contact Email:
peter@petermillerfineart.com
Call Type:
Photography
Eligibility:
International
State:
Rhode Island
Entry Deadline:
1/22/17
Application Closed
REQUIREMENTS:
Media
Images - Minimum: 3, Maximum: 8
Total Media - Minimum: 3, Maximum: 8
Entry Fee (3rd Open Call): $30.00

Media Fee (per sample over minimum):$10.00

Call for Entries: 3rd Open Call Exhibition
February 16 - March 11, 2017 • Jurored by Paula Tognarelli
Providence Center for Photographic Arts (formerly Peter Miller Fine Art) photography gallery seeks a broad range of exhibition-ready work from established and emerging photographers for its 3rd Open Call exhibit, juried by Paula Tognarelli, Executive Director and Curator of the Griffin Museum of Photography.
The "open call" is an opportunity to present your best work. There is no theme to adhere to. We want to hear (and see) your story, what drives, motivates, and inspires your creative process. All photo-based images are welcome. There is no limitation to subject matter or technique. All entries will be reviewed and judged on artistic merit, originality, technical excellence, composition, and overall impact.

Download propectus.
Eligibility
Providence Center for Photographic Arts (PCPA) invites photographers from around the world working in all mediums, styles, and schools of thought to participate. Experimental and mixed techniques are welcome. Artwork must be photography-based and 40 inches or less in height and width (including the frame). Photographers must be age 18 or older.
$1000 in Prizes
All prizes are awarded at the awards reception on March 9, 2017 at 7:30pm.
Best of show $500
2nd place $250
3rd place $150
People's choice prize $100 determined by paper ballot in the gallery or via email
Prizes are awarded as gift cards from a major photo retailer who ships internationally.
Artist Dates
Entry deadline: Jan 22, 2017, 11:59 pm MDT
Notice of acceptance: Jan 27, 2017
If you choose print service, email files by Feb 3
Artwork hand delivered Feb 11 & 12 from 1 to 3pm
Shipped artwork received until Feb 13 at 4pm
Opening reception: Feb 16, 6:30 to 8:30pm
Awards reception: Mar 9, 6:30 to 8:30pm
Show closes: Mar 11, 1:00pm
Artwork pickup: Mar 11 & 12, 1:00 to 3:00pm
Unsold art shipped out beginning week of Mar 12
Any pieces not picked up after 30 days may be donated to charity.
Fees
PCPA members $24 for three pieces and $10 for each additional entry. Non-members $30 for three pieces and $10 for each additional entry. Limit of 8 entries per person. Online submission and fees are handled through CAFÉ (CallforEntry.org), a free and easy-to-use online application system. Entry fees are non-refundable.
Become a Member of PCPA
Get a 20% discount on entry fees and much more
How to Enter
Select 3 (and up to 8) images. Save each file as JPG, highest quality, sRGB color space, 1920 pixels on the longest side, without borders, and file size less than 5 megabytes.
Go to CAFÈ (https://www.callforentry.org) and search for 3rd Open Call
Login to your CAFÉ account or create a new account. CAFÉ instructions here.
Complete your entry before 11:59pm (Mountain time) on January 22, 2017.
Juror's Statement
Paula Tognarelli jurored our 2nd Open Call and is very kind to return for this exhibit. Here's an excerpt from her juror's statement:
"Jurying an exhibition of photographs is a cumulative process. It begins by the initial response to singular imagery. What follows is a culling to fit the photographs within a finite space. Some choose to stay the course and assemble singular images that hold their own. I tend towards finding relationships between artworks and making a collective statement rather than an individual one....." Read the full statement here.... and.... see the 2nd Open Call exhibit here....
Notification of Acceptance
All applicants will be notified by email on January 27, 2017. A list of accepted artists will be posted on the PCPA website.
Delivery of Accepted Photographs
Artwork can be hand delivered to the gallery Feb 11 & 12 from 1 to 3pm. Shipped artwork received until to Feb 13 at 4pm
Exhibit Guidelines
All work submitted for exhibition must be printed and framed professionally with either glass or plexi, and be wired with D-rings and ready to hang. PCPA recognizes that some work is non-traditional and incorporates the framing as an integral part of the presentation. Prints on aluminum, wood, or other alternative material are acceptable. The maximum height and/or width including the frame must not exceed 40 inches.
Images not suitably prepared will be excluded. Once unpacked at the gallery framed images may be evaluated once again. Printing excellence, mounting, and framing qualities of each piece will be taken into account. Your piece must be wired and ready to hang. Do not use screwed hooks, sawtooth hangers, exposed glass edges, or cleats. Work not properly framed or damaged in shipment may not be exhibited.
Print Service
Distant photographers whose work is accepted for the exhibit can use our print service to avoid shipping costs and mailing problems. All prints will be displayed in professional .75 inch black frames behind glass.
We print images at a good size to maximize impact at exhibition. The process is easy:
Save your file at 300dpi at one of the standard image sizes below. Your image needs to fill the dimensions of the file. Do not add any white or black border or extra canvas area. Save as JPG maximum quality, file size less than 20MB.
Email the file to peter@petermillerfineart.com by February 4. Write "print service and [your name]" in the subject line of your email.
PCPA will email you a Paypal invoice for $40 per print.
Promptly send payment for the invoice and we will print, frame, and hang your image in time for the show.
After the exhibit all print-service prints remain available for viewing at the gallery. At your request we can ship the print to you after the show has concluded (contiguous 48 states USA only). You pay for shipping.
Print service image sizes at 300dpi:
12 x 16 inches (3:4 aspect)
14 x 14 inches (Square)
11 x 16.5 inches (2:3 aspect)
Shipping
Shipped artwork must be received by Monday February 14 at 4pm. Artists who choose to ship accepted works will be responsible for supplying a pre-paid return shipping label. We work hard to sell art and suggest waiting until the end of the exhibit to email a PDF of your return label. UPS shipping is preferred. Do not include return USPS postage in your package
Address to:
Providence Center for Photographic Arts Photography Gallery
118 North Main Street, 2nd Floor
Providence, RI 02903
(401) 225-6792
email: peter@petermillerfineart.com
Become a Member of Providence Center for Photographic Arts
PCPA supports the professional growth of its members by offering exhibitions, workshops, and mentorship programs. Members share a passion for creating, appreciating, and understanding all forms of photo-based media, providing a platform for artistic expression, and fostering a dialogue and innovation in the photographic arts. The gallery also serves as a meeting place for local photography groups to connect on personal and professional levels. All exhibits, workshops, and events are open to the public. More information....
Sales Commission and No Sales Tax
All work accepted for gallery exhibition must be for sale. PCPA will retain a 40% commission on the sale of any work. Sale proceeds will be paid to the artist within 30 days of the close of the show. All photographs must be signed by the artist. The sale of signed, original, limited edition artwork in the state of Rhode Island is sales tax free.
Questions?
Please email: peter@petermillerfineart.com, or call Peter at (401) 225-6792
Print this Page
View Legal Agreement