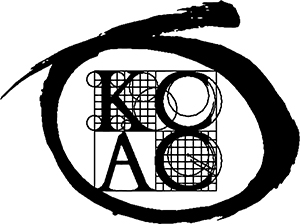 UNDERGRADUATE COLLEGE STUDENT EXHIBITION
Kansas City Artists Coalition
201 Wyandotte #105
Kansas City, Missouri 64105
Contact Email:
janetsimpson@kansascityartistscoalition.org
Call Type:
Exhibitions
Eligibility:
Regional
State:
Missouri
Entry Deadline:
3/8/17
Application Closed
REQUIREMENTS:
Media
Images - Minimum: 1, Maximum: 5
Video - Minimum: 0, Maximum: 20
Total Media - Minimum: 1, Maximum: 5
UNDERGRADUATE COLLEGE STUDENT EXHIBITION
April 14 – 28, 2017
Mallin and Jacqueline B. Charno Galleries

​CALENDAR
January 12, 2017 – Call open on www.callforentry.org
March 8 – Entry submissions due
March 22 – Notification of artists begins
April 7-8 – Artwork due, 11 a.m. – 4 p.m.
April 14– Opening Reception, 6 – 8 p.m.
April 28 – Exhibition ends.
April 29 – Pick up works, 11 a.m. – 4 p.m.
JUROR
Tom Deatherage, owner of The Late Show, is the juror for Kansas City Artists Coalition's 21st Annual Undergraduate College Student Exhibition Juried Competition. The Late Show is a favorite venue for local artists who appreciate Tom's no nonsense approach to showing and selling work. KCAC co-founder, Philomene Bennett says, when she walks into The Late Show she still gets the feeling that she's seeing something new. "I'm really proud I'm part of the art scene," Deatherage says. "And I really am part of it. I realize it, and it makes me feel good. I thought I was just kind of edgy, but I'm part of the scene. I understand how little time I have left and am trying to make the most of it. Because I'm 72, but I'm pushing hard."
ELIGIBILITY
The exhibition is open to currently enrolled undergraduate college students in Missouri and Kansas and who are under 30 years of age.
MEDIA AND SPECIFICATIONS
Students may enter one time only with 1-5 artworks. NO multiple entries.
All media is eligible. DO NOT submit details or more than one image of the same artwork.
Entries must be:
Original work.
Completed in the last two years.
Not previously shown in KCAC Galleries.
If accepted:
2 D work must be framed and wired for installation.
Works on paper should be framed under plexiglas.
Sculpture must not weigh over 150 lbs.
Videos must be a .mp4 file on a USB drive for display on 47" LED or artists must provide display equipment for the duration of the exhibition.
For more information call: 816/421-5222 or visit www.KansasCityArtistsCoalition.org

TO ENTER
CaFE Meida Prep will walk you through Image Preparation and the Application Form. Begin your image prep right away, you can save your portfolio and return to it at anytime. https://www.callforentry.org/image_prep.phtml

Video artists can upload videos or a still from video and a link to youtube or vimeo.
There is no entry fee.

TO COMPLETE YOUR REGISTRATION YOU WILL NEED….
Image/s. Use good quality image/s (showing just the artwork, NO background); prepare the images according to the specifications at CaFé.
Information:
Proof of your age. Picture ID i.e.Drivers License, or passport.
You will also need to know the name of your art department chairperson.

Finalists for the exhibition must submit a letter from the Register's office from your college or university as proof of current enrollment for final acceptance.

ACCEPTANCE
Artists whose works are accepted will be notified beginning March 22. Notices will be made via the e-mail you use for your Café Registration; however, we must also have a telephone number where you can be reached on this date.
KCAC reserves the right to reproduce accepted works for publicity, documentation and promotion of the exhibition. Artwork must be displayed April 14-28, 2017. Students should not submit work needed for scholarship exhibitions.
Print this Page
View Legal Agreement