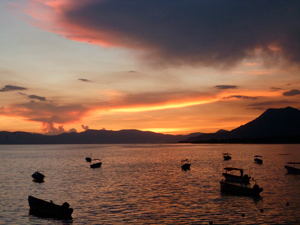 360 Xochi Quetzal: Free Winter 2017 Residency Program in Central Mexico
Deborah Kruger/360 Xochi Quetzal
12 Keswick Ct
Durham, NC
27713
Contact Email:
360xochiquetzal@gmail.com
Call Type:
Residencies
Eligibility:
International
State:
North Carolina
Entry Deadline:
7/31/17
Application ClosedNumber of Applications Allowed:
2
REQUIREMENTS:
Media
Images - Minimum: 0, Maximum: 3
Audio - Minimum: 0, Maximum: 2
Video - Minimum: 0, Maximum: 2
Total Media - Minimum: 0, Maximum: 7
Entry Fee (360 Xochi Quetzal: Free Winter 2017 Residency Program in Central Mexico): $39.00

360 XOCHI QUETZAL: Free Artist Residency in Central Mexico.
The 360 XOCHI QUETZAL Artist and Writer's Residency Program
is located in Chapala, Jalisco, Mexico on the shores of the largest lake in the country where the perfect year-round climate and stunning lake and mountain views have long established the region as an international artist mecca. Residents will be inspired by the natural beauty, history and culture of this special part of central Mexico. Chapala is located 25 minutes from Guadalajara International Airport and 45 minutes from Guadalajara, one of the largest cities in Mexico boasting abundant cultural resources: museums, galleries, theatre and artist supplies. Xochi Quetzal is the Aztec goddess of creativity and fertility and protector of artisans. She is sure to inspire you during your stay!
MISSION:
Our aim is to support artists, writers and musicians who would benefit from having uninterrupted time to devote to their creativity. By providing free housing and five gourmet meals a week, we hope that our residents can make artistic progress without the stress and distractions of daily life.*
CRITERIA:
National and international visual artists, photographers, writers, playwrights, new media makers and musicians over the age of 23 are welcome to apply for the competitive residency. We base our selections on artists who demonstrate artistic accomplishment, submit a well-conceived residency project, indicate that this residency will make a significant impact and provide evidence of the self-reliance required for a residency in the developing world. Two-person collaborative teams are also encouraged to apply.
JURORS:
Alice Fogel, Juror for Writers and Musicians
Alice is the State Poet Laureate of New Hampshire (USA) 2014 – 2019 and recent winner of the Nicholas Shaffner Award for Music in Literature for her book
Interval
. Alice is the author of three poetry collections, including,
Be That Empty
(
Harbor Mountain Press
, 2007). She is also author of
Strange Terrain: A Poetry Handbook for the Reluctant Reader
(Hobblebush Books, 2009). Alice teaches creative writing and poetry at Keene State College, Keene, NH and Landmark College, Putney, Vermont.
http://www.alicebfogel.com/
Justin Lytle, Juror for Musicians
Justin R. Lytle is an artist, comhttp://www.alicebfogel.com/poser, and designer based in Northern California. Justin holds a BFA from Cornish College of the Arts, and his work is found in various public and private collections. Justin is a classically trained pianist, and uses the medium of sound design as a foundational tool for his contemporary sculpture practice. He is the owner of Studio Arno, a small design studio, and he composes for the Seattle based music project Holy Cities. Justin was the second Resident at 360 Xochi Quetzel and has now joined us as the music juror.
www.justinlytle.com
Deborah Kruger, Juror for Visual Artists
Deborah is the founder of 360 Xochi Quetzal and a mixed media artist who exhibits internationally. Her work in mixed fibers and screen printing is in private collections throughout North America. View her work at
www.deborahkruger.com
RESIDENCY DATES:
Winter residency:
December 14, 2017 - January 13, 2018
Additional residencies will be announced to our mailing list. To add your name, please click on the box at the top of our webpage:
www.360xochiquetzal.com
You may also write to us in either English or Spanish at
360xochiquetzal@gmail.com
WINTER DEADLINE AND NOTIFICATION:
The deadline for the Winter 2017 Residency is Midnight Mountain Time on Sunday July 30, 2017.
Applicants will be notified no later than Sunday September 10, 2017.
APPLICATION GUIDELINES:
You must submit your application through the CAFE website:
https://www.callforentry.org/
Applications without work samples will not be considered (3 images for Visual Artists, 1 - 2 videos for Musicians, 5-page double-spaced writing sample for Writers, 10-page double-spaced sample for Playwrights, 5-page single-spaced sample for poets). Please familiarize yourself with CAFE which is a great website with many other artist listings and opportunities (see specifications below for more details).
We do not accept email entries.
ONE-MONTH RESIDENCY APPLICATION FEE AND DISCOUNT:
The application fee for the competitive one-month residency is $39.00. Take advantage of our 20% Early Bird Discount for applications received before June 25, 2017. Artists who are re-applying for one-month qualify for a $9 discount using our Coupon Codes. Only one discount will apply. You can download more information about Fees and Discounts from our website:
http://360xochiquetzal.com/discounts/
APPLICATION SPECIFICATIONS:
You may download more information about how to apply a Discount Code, How to Check Out and file specifications for video and writing submissions on our website:
http://360xochiquetzal.com/how-to-apply/
*RESIDENCY AWARD:
Winners of the competitive residency receive a free live/work space for one-month. Two writing residents will reside in the main residency house, which is in a hacienda style home with individual bedrooms/work spaces and shared living/dining room space. We have several live/work spaces a few doors away that each have a private kitchen, living room, bedroom and full bathroom and are geared towards musicians and visual artists.
Your residency also includes free wi-fi, all utilities, laundry on the premises, weekly maid service and a 27-page Residency Handbook.
Our new Guest Chef Program:
Winter 2017 residents will be able to eat communally five evenings a week at the main residency house and enjoy gourmet meals (and leftovers!) prepared by our Resident Culinary Artist, who will consider your special dietary restrictions. If you know someone who would like to apply for this position, have them write to us at
360xochiquetzal@gmail.com
COSTS:
You are responsible for your travel to and from Mexico. It is easy and safe to take an airport taxi which will cost $400 pesos to Chapala. Download driving directions from our Facebook Page: 360 Xochi Quetzal (join us too!). You will also need to pay for your local transportation, entertainment and some additional food. International calls can be made via skype or by getting a local cell plan from IUSAcell (ATT affiliate). Food is inexpensive in Mexico, typically costing about $20/week US. Eating out is quite affordable with meals costing $3 - 10 US.
STUDIO SPACE AND EQUIPMENT:
For both personal and competitive residencies, we provide work tables and wall space for visual artists, desks and free wi-fi for writers. There is a professional easel for painters. Our Lower Casita has a Cress sample kiln for ceramic artists, which can fire up to cone 6 and is suitable for small ceramic or metal clay pieces. There is a 33" floor loom in our Middle Casita for weavers.
NEW RENTAL PROGRAM (design your own residency):
If our competitive residency dates do not work for your schedule or if you do not win this year, consider renting one of our live/work spaces for 1 - 6 months. You do not have to apply through CAFE, just check our website for descriptions and pictures of the spaces and available dates
http://360xochiquetzal.com/personal-residency-overview/.
This is a perfect opportunity to finish a manuscript, prepare for a show, collect your thoughts, plan your next body of work. Read of some of the interviews with creatives who have come to Chapala for a personal residency.
Email us at
360xochiquetzal@gmail.com
and let us know what month(s) you want to come and we will start the reservation process. We take reservations on a first come first serve basis and we are usually booking 6 months in advance. Plan ahead if you want to come in the winter!
WHAT IS CHAPALA LIKE?
In a word, charming. This is a small town with a population of 22,000. You will hear horses trotting along the cobblestone boulevard in the morning on their way to the stables. Cowboys ride by using their cell phones. Birdsong accompanies you throughout the day. In the winter, thousands of white pelicans entertain us on the lake. Trees blaze with psychedelic color year round. The mountains turn green during our four-month rainy season (June - Sept). Vendors pass by during the day hawking fresh strawberries, bottled water, and ice cream.Read more about Chapala on our website:
http://360xochiquetzal.com/the-magic-of-lake-chapala/
FUN:
All live/work spaces are walking distance to a park with a running track, pool, tennis courts and walking trails. We are also 5 minutes from the malecon, a park-like promenade that runs along the lake for a mile. The lake is surrounded by hundreds of mountains and you will enjoy spectacular sunsets almost every night. The weather is sunny 300 days a year with average daytime temperatures in the 70s. Other nearby activities include hiking, dancing and thermal springs.
COMMUNITY:
Chapala and nearby Ajijic have dozens of cafes, galleries, cultural centers, art openings, and hundreds of artists to connect or study with. Everything you need is within walking distance and our bus service is frequent and inexpensive. This is a safe place to live, work and the residency houses are secure.
MISC:
Although speaking a little Spanish will make your time here more culturally integrated, you do not need to speak the language to get what you need. You are just a 5 minute walk from many stores, restaurants and buses.
HOUSE RULES:
Competitive residents may be able to invite your spouse/significant other depending on our accommodations; check with us before making plans. If there is space, we charge a $200/month surcharge per guest prorated for the length of their visit. Your children and pets are not permitted (there are many bed and breakfast hotels nearby for visitors). Smoking, drugs and firearms are expressly prohibited.
NON-DISCRIMINATION:
360 Xochi Quetzal encourages applications from artists of all backgrounds and does not discriminate on the basis of age, race, national origin, religion, creed, sex, sexual orientation, HIV status, marital status, disability, or veteran status.
Please join our mailing list at the top of our webpage:
www.360xochiquetzal.com
For more information, write to us at
360xochiquetzal@gmail.com
Join/Like us on our Facebook Group Page:
360 Xochi Quetzal
Follow us on Twitter:
@360XochiQuetza
360 XOCHI QUETZAL: Free Artist Residency in Central Mexico.
Print this Page
View Legal Agreement