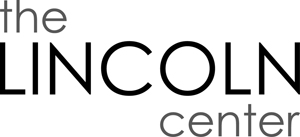 2018-2019 General Call for Portfolios and Exhibit Proposals


The Lincoln Center
417 W Magnolia St.
Fort Collins, CO 80521


Entry Deadline: Rolling

REQUIREMENTS:

Media
Images - Minimum: 1, Maximum: 8
Video - Minimum: 0, Maximum: 4
Total Media - Minimum: 1, Maximum: 8

Entry Fee (2018-2019 General Call for Portfolios and Exhibit Proposals): $35.00

View Site Details



Artists and curators living in the United States are welcome to submit portfolios and exhibition proposals for the Lincoln Center Art Galleries. The Lincoln Center seeks visually compelling exhibitions in all media that provide a unique and robust visual arts experience for the Colorado community. The Gallery staff develops the exhibition schedule from many different sources including direct submissions of portfolios and exhibition proposals for group and solo exhibitions from artists and curators.

There is an application fee of $35 to offset shipping and installation expenses for artists and curators selected for exhibition. Residents of the Fort Collins Growth Management Area receive a discount with the following discount code: FC1819.

This application is on a rolling deadline with submissions to be reviewed by Lincoln Center staff once in Spring 2018 and once in Fall of 2018 for exhibitions through Winter/Spring 2019. This Call for Entries will close on January 31, 2019. Applications received after the Winter/Spring 2019 review may be considered for future exhibitions.

The Lincoln Center's larger, self-contained art gallery offers an exhibition space that is approximately 1,450 square feet and can accommodate a wide variety of media. The Lobby Gallery offers a smaller exhibition space and can accommodate 2-dimensional work only. This space is approximately 46 linear feet, by 8' high. Because of the open and public nature of the space artworks should be protected by Plexiglas or glass, and/or not be fragile in nature. For your reference, gallery floor plans are available with this application.

Artists or curators selected for exhibition may be asked to present an engaging, educational program such as a lecture or gallery talk, workshop or other special presentation that relates to, augments and/or interprets the exhibition. The proposal should include a description of what type of program the applicant might present.

Lincoln Center staff will make the final determination of the placement of accepted work. Lincoln Center staff may elect to combine multiple applicants for small group exhibitions, and will determine the final venue for the exhibition, and the amount of support or honorarium for the artist(s).

ENTRY REQUIREMENTS

· Entry fee of $35 for up to 8 image files, including up to 4 video files, if appropriate, of current work proposed for exhibition (please only include work completed since 2016).

· Include a short letter of intent (5000 characters or less, approximately 800 words) describing your goals for the exhibition, a description of a supporting educational presentation, and your artist statement.

· Jurors will refer to additional images on your website, to be noted on the application form.

· Resumé or CV with website address, exhibition history, lecture or gallery program experience, awards, exhibition and program reviews, 4 pages or less, including reviews.

GUIDELINES FOR EXHIBITION


·

Artworks must be available for loan during the entire exhibition period.


·

Accepted artwork must be shipped 'installation ready' unless otherwise noted in the acceptance letter.


·

Our preferred standard for 2D installation is a hanging wire or cleat. NO 'sawtooth' hangers. Security hardware may be attached to the artwork frame, requiring small holes to be drilled into the back of the frame.


·

A

ll hanging hardware must be included along with detailed hanging instructions f

or any artwork that requires non-standard installation or any artwork with more than one component.


·

Only Plexiglas framing is accepted (no glass framing) for shipped 2D artwork. We cannot guarantee against breakage and damage to the artwork if glass if shipped.


·

The Lincoln Center reserves the right to reject accepted work that differs significantly from the submitted images, or is inadequately prepared for installation.


·

Each artwork must have a label attached on the back or bottom of the pieces containing the following information: Artist's name, title of piece, media, date of completion, sale price (or if NFS, the insurance value).


·

Lincoln Center will retain a 30% commission on all sales made as a result of the exhibition.


·

Lincoln Center reserves the right to use images of the artworks for educational and promotional purposes including but not limited to newspaper, television, radio and internet.


·

Upon acceptance artists may be asked to submit a high-resolution image of the accepted artwork for such purposes.


·

Lincoln Center reserves the right not to exhibit a work selected by a Guest Juror for any reason.