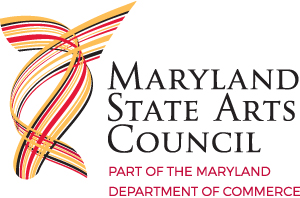 University System of Maryland Biomedical Sciences & Engineering Education Facility
Contact Email:
liesel.fenner@maryland.gov
Call Type:
Public Art
Eligibility:
National
State:
Maryland
Entry Deadline:
11/17/17
Application Closed
REQUIREMENTS:
Media
Images - Minimum: 8, Maximum: 12
Audio - Minimum: 0, Maximum: 2
Video - Minimum: 0, Maximum: 2
Total Media - Minimum: 8, Maximum: 12
Universities at Shady Grove Background:
Established in 2000, The Universities at Shady Grove (USG) is a unique partnership of nine University System of Maryland (USM) universities on one convenient campus in Montgomery County. Each university provides its most in-demand academic programs and awards its own degrees. USG, in turn, provides centralized on-site student, academic and administrative services in the areas of admissions, financial aid, technology, student support, and campus life. This integrated approach allows USG to offer accessible pathways to more than 80 upper-level undergraduate, graduate and professional degree and certificate programs.
USG's innovative and pioneering partnership approach to higher education is designed to connect college students to outstanding career opportunities, while providing regional employers with a highly educated, skilled workforce. By aligning with partner universities, the regional school system, businesses, and government, USG offers the best of Maryland's public higher education in one central 50-acre campus.
Mission:
To support and expand pathways to affordable, high quality public higher education that meet the distinctive needs of our region and are designed to support workforce and economic development in the state. To achieve these goals through partnerships and collaborations with academic, business, public sector and community organizations that promote student success, high academic achievement and professional advancement.
To accomplish this mission, USG operates according to a set of core values:
-Access and Affordability
-Distinctive and Effective Partnerships
-High Quality Programming and Services
-Regional/State Capacity Building Focus
-Results Oriented
-Central Focus on Student Success
-Sustainability
Project Background: Biomedical Sciences and Engineering Education Facility (BSE)
Located in the heart of the campus, the BSE is a new 228,000 square foot academic facility that is designed to meet the needs of the region's projected workforce, especially in the STEMM fields of science, technology, engineering, mathematics and medicine. USG and its University System of Maryland (USM) partner institutions will expand degree opportunities in healthcare and biosciences, engineering and STEMM education.
In addition to specialized and general purpose classrooms, study areas and faculty offices, the BSE will provide:
-State of the art teaching laboratories
-Collaborative learning spaces
-Clinical training facilities
-Academic offices
-Expanded student services
Classrooms range in size from 30 – 160 seats and are designed for both traditional and interactive teaching styles. Several of the laboratory spaces, storage areas, and equipment are shared among the USM partners and serve the needs of multiple programs and majors. The BSE has been designed to be a connective vessel for collaboration, an iconic symbol of innovation and a flexible structure that can adapt over time. Science on display is also a major design aspiration of the building, with glass walled classrooms and laboratories and adjacent outdoor classrooms.
Sustainability
USG is committed to environmental stewardship and it is our goal to heighten awareness regarding sustainability to our students and to the surrounding area. Sustainability is integral to the design of the BSE and so will define the building, strengthening its identity and further build upon the story of the USG campus. By prioritizing and showcasing environmental connectivity, energy efficiency, and user health and productivity, the building will catalyze learning both through its program and through the experience of the building itself.
The new facility will be one of the most sustainably sourced and built laboratory buildings in the country and should achieve Gold Level LEED certification. The BSE will educate students and users about the building's systems and highlight sustainable features such as sunshades, baffles, skylights, bio-swales and rainwater harvesting.
Project Site:
The USG campus consists of two programmatic zones: research to the east and education to the west. These two zones are physically divided by a natural wetland that runs north to south and is part of the Watts Branch Watershed. This natural buffer zone offers the opportunity to establish greater campus cohesion, using the unique ecological feature to knit together disparate campus zones and entry experiences.
The BSE aims to act as the "spine" of the campus, connecting existing buildings while establishing a strong presence at campus entry points and along the wetlands pedestrian area. The site aspires to create an open space network that is pedestrian oriented, predominantly vehicle free, and that augments and amplifies existing natural amenities. Simultaneously, exterior will intertwine with interior, creating an immersive landscape-based experience on multiple levels.
In that spirit, a new pedestrian 'Boardwalk' thru the wetlands has been created as part of this project to physically connect the two areas of campus. Access to the boardwalk is adjacent to the eastern entry described below.
Artwork Themes and Location
Overarching themes in the artwork should encompass the mission of USG and BSE STEMM fields as well as the sustainability mission of this LEED Gold building. The artwork should visually link inside and outside and connect to the larger campus and USG community. While reflecting scientific curiosity, collaboration, and inquiry, the artwork must also evoke excellence in scientific advancement.
The artwork should be located on the first level within the loose limits of the east and west exterior entry spaces as well as including the interior connecting central hallway as depicted on the Addendum plans. Options may include creating an experiential journey for the viewer from both entries and along the hallway path or a moment or series of moments within one or two of these areas. A water feature in the eastern courtyard, if that site was proposed, could be considered as well. First floor uses include classrooms and commons spaces where people circulate, meet, study, and continue their learning.
Additionally, the artwork must take the following design aspirations into consideration:
-Relevance – artwork must be appropriate for the chosen location and for the mission of the BSE and USG campus as a whole
-Sustainability – sustainable materials in order to remain in line with USG's sustainability mission.
-Originality - artwork must be original and unique to BSE project
-Durability and Permanence – resistance to theft and weathering as well as structural sustainability and ease of maintenance.
The artwork will consider both available natural and artificial light sources and be viewable from multiple vantage points and elevations. Electricity can be provided for the artwork. Any interior artwork will receive diffuse natural light from curtain wall windows and glass doors at either end of the central hallway. The public art budget will cover supplemental lighting for the artwork, interior and exterior, in consultation with the architect and electrical engineer.
Eligibility:
All professional artists or artist teams residing in the United States may apply. If artists are applying as a team, the team should be declared on the Application Form, specifying a team leader to receive notifications. Three references, including names and contact information, are required. Additionally, the artist must meet at least two of the following criteria to be considered for this commission:
-The artist has completed public art commissions with budgets of at least $175,000
-The artist has received awards, grants or fellowships
-The artist has had work exhibited in museums and/or galleries
Artists serving on the Maryland Public Art Commission are ineligible to apply. Artists currently enrolled in any university or college degree program are not eligible to apply. Staff, faculty, or employees of the commissioning agency, USM and any of its member institutions, are also not eligible.
Budget Details:
The fee for Phase I: Concept Design Development is $40,000. The fee for Phase II: Fabrication & Installation is up to $520,000 and includes a 15% contingency fee. The total budget is inclusive of all costs associated with the project, including, but not limited to: artist fee and expenses (sub-consultants, travel/lodging, printing, overhead, etc.); artwork fabrication details and specifications; artwork materials and fabrication; transportation and installation; related permits, licenses, insurance; and significant site modification. Any expenses that exceed the contracted amount will be the artist's responsibility. The artist will be responsible for submitting an artwork maintenance manual upon completion.
Contract: The artist will contract directly with the University of Maryland who is managing this construction project and work with the Maryland State Arts Council Public Art Program Director and the public art project team to oversee all aspects of the artwork from design development through project implementation and installation. Contract PDF.
1. Application requirements:
Statement of Interest to create a public artwork for the BSE Building at the Universities of Shady Grove campus and how the artist's public art experience benefits this project.
Resume or CV (Curriculum vitae) - max. two pages. If artists are applying as a team, all applicants' resumes must be included. Each resume must be a max. of two pages.
References include at least three (3) art and/or design professionals who have detailed knowledge of the artist's work and working methods. Include contact name, address, telephone number, and e-mail for each reference.
Twelve (12) JPEG Images. One image per JPEG and NO TEXT on the image indicating author of artwork. NO composite-collage grouping of images on one slide. Selected images must include at least three projects of installed built work. Digital renderings of proposed or unbuilt work must be indicated ON the slide.
The following information is required when uploading images:
-Artwork Title
-Medium (list the materials used in the project)
-For the categories: Height, Width, Depth, pay close attention selecting inches vs. feet. For large-scale projects such as a park or plaza, insert 0 and describe the project scale in the Description section.
-For 'Price/Value': List total project budget including artist fee, materials, fabrication & installation.
-'Art in Public Places' category: If the public art project is/was publicly sited, regardless of funding sources or owner/managing entity, please select yes.
-Description: Please provide a one sentence description of the project.
2. Semi-finalist Selection
The Artist Selection Committee will review applicants and select up to four (4) artists or artist teams for in-person interviews at USG in Rockville, MD.
Evaluation Criteria:
Semi-Finalists will be selected based on experience and qualifications using the following criteria:
-Artistic excellence and innovation demonstrated through past work, especially examples that integrate the themes of the sciences in the artwork
-Experience with and openness to working collaboratively with multi-disciplinary professionals and committees in regards to design, approvals and implementation.
-The artist's experience and Statement of Interest aligns with the BSE artwork goals and site specificity of the project
-The artist's experience successfully designing and implementing prior public art projects on time and budget
3. Oral Presentations
Semi-finalists will tour the site and campus and will meet with the Artist Selection Committee, faculty, staff and other USG representatives. Artists/teams will individually present to the Artist Selection Committee. Presentations should cover the following:
-Unique assets of the artist/artist team and other pertinent considerations
-Qualifications, background and public art experience
-Project approach and understanding of the design vision and USG campus as a whole
The presentation format may be oral, graphic, electronic or a combination thereof. Artists will have the opportunity to address the Committee with specific questions related to the project. Each semi-finalists team will receive a stipend for all costs related to the presentation including travel and lodging in the amount of $2500 per semi-finalist. The $2500 Honorarium will be invoiced following the presentation.
4. Finalist Selection
Following artist interviews, the Artist Selection Committee will select one (1) final artist or artist team. The artist finalist will enter into a contract with the University of Maryland (sample attached) that will proceed in two phases.
Phase I: Concept Design Development – $40,000
The artist finalist will commence the project with the Concept Design Development phase that will include three to four in-person meetings as well as WebEx/conference call meetings as required:
· Concept Proposal Presentation: The artist will present three artwork concepts to the Artist Selection Committee. The concepts will communicate artwork ideas, including form, scale, media and materials. Following the artist presentation, the Artist Selection Committee will meet and select one concept for further design development.
· Design Development Presentation: With written feedback from the Concept Proposal Presentation, the artist will refine the selected concept into the Design Development package that will include: scaled plans, elevations and digital renderings detailing the artwork concept. The package should describe proposed artwork materials, fabrication technique(s) and timeline, anticipated maintenance requirements, budget estimate, and written concept statement.
· Final Design Presentation: With written feedback from the Design Development Presentation, the artist will prepare the Final Design package that will include revised plans, elevations and renderings, material samples, selected fabricator, schedule and final estimate.
Phase II: Fabrication and Installation - $520,000
Upon written approval of the Final Design, the artist will receive a Notice to Proceed (NTP) from the University of Maryland to fabricate and install the artwork adhering to the agreed upon final budget and installation and payment schedule as outlined in the contract. Artist will attend artwork ribbon cutting and be available for presentations/meetings with students, the media and other university and state officials.
Project Timeline
October 18: RFQ posted
Application period: October 18 - November 17, 2017
November 17: Artist applications due
Dec. – January: Artist Selection Committee application review and shortlisting of semi-finalists
2018
Mid-January: Applicants notified of selection status. Semi-finalists invited to USG for interviews
Mid-February: Semi-finalist artists site visit and individual interviews. Artist Selection Committee selects artist finalist to receive commission
Feb.-March: Artist contract signing period
March-May: Concept proposal phase including on-site meetings, presentations, feedback, revisions
June-Sept: Design development phase
Fall: Shop drawings, final approvals and notice to proceed to fabrication
2019
Winter:Fabrication
Spring: Artwork installation
Summer: BSE opens for use
Questions:
Please contact Maryland State Arts Council, Public Art Program Director, Liesel Fenner at liesel.fenner@maryland.gov. For technical questions concerning the online application on CaFÉ, please go to: https://www.callforentry.org/cafehelp.phtml or email cafe@westaf.org, M-F 9:00-5:00 PM Mountain Time.
About the Maryland Public Art Initiative Program
In 2005, the Maryland Public Art Initiative was established. During the Fiscal Year 2014 Legislative session, the initiative was revised to include a new funding mechanism. The program is intended to create a permanent public art collection owned and accessible to the citizens of Maryland. The artworks will be sited at State agencies and Universities and include both interior and exterior works that uphold standards of excellence in art and design.
Print this Page
View Legal Agreement