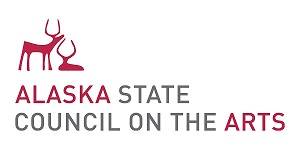 Alaska Artistic License Plate Design
Contact Email:
andrea.noble-pelant@alaska.gov
Call Type:
Competitions
Eligibility:
Regional
State:
Alaska
Entry Deadline:
4/24/17
Application Closed
REQUIREMENTS:
Media
Images - Minimum: 1, Maximum: 30
Total Media - Minimum: 1, Maximum: 30
Artistic License Plate Request for Design Proposals
Alaska's "Artistic License" plate is a juried competition that occurs every four years, thanks to Representative Jonathan Kreiss-Tomkins who was able to pass House Bill 217 and former Senator Bill Stoltze who supported HB217 with Senate Bill 154.
The spirit of this competition encourages creativity, invites Alaskans to celebrate aspects of our unique Alaskan identity and highlights the importance of the arts in our daily lives.
The Alaska State Council on the Arts (ASCA) administers this competition in keeping with the Council's mission to advance creativity as a core civic value and identity for Alaska. A portion of the sales of the "Artistic License" plate goes to ASCA to support the organizations, businesses, groups and individuals who serve as creators, designers, makers, educators, administrators, producers, presenters and distributors in the areas of Visual Art, Music, Literature, Fashion, Poetry, Performing Arts, Cultural Practices and Traditions, Culinary Arts, Language Preservation, Graphic Design, Architecture, Public Spaces, Film and Media.
The deadline for submitting applications is 9:59 PM Alaska Daylight Savings Time, Monday, April 24, 2017.

Eligibility
All Alaskans are eligible.

Applicants must be Alaska residents.

Applications are limited to one design per applicant, except in the case of Alaska teachers who may submit designs as a batch up to 30 entries with 1 entry per student.

All applications must be submitted electronically through

www.callforentry.org

Paper applications will not be accepted.

Designs must be original and not a reproduction or a copyright violation.


Design Template
A license plate template can be obtained at http://alaskaartisticlicense.org or downloaded from the SitePlan/Image link on this application form. The template follows DMV guidelines below:
The legal function of a license plate is to identify a vehicle. All designs must comply with the requirement that law enforcement agencies be able to easily read the plate number.

The plate design must accommodate a 6 character plate number for passenger vehicles and a 5 character plate number for motorcycles.

The plate is 11

‐

9/16" wide by 5

‐

7/16" tall. (Roughly 6" x 12")

The top 1 ¼ "banner is reserved for the word "ALASKA" and for the month and year validation tabs.

The left-hand 2 1/6 "below the top banner is available for a logo or the unique design. A simple logo or design is preferable, since a complex one may be difficult to see.

Tabs for month and year to be placed on the plate. Traditionally Month on the left hand and year on right.

4 mounting holes placed 2 3/8" from edge and 5/8" from top or bottom.

The bottom 1" banner may contain a tag line or message as determined by ASCA.

The background color and the plate numbers must be contrasting so as to allow for easy reading of the plate number by law enforcement.

Only plate numbers are embossed.
Design Review Criteria
Quality of design submission

Applicants are not judged on previous experience, the committee will choose the best high quality design among those that are entered

Priority will be given to designs that are readable for law enforcement

Can be any color and design as along it is readable

Imagery must be generally suitable for the public
Application Process
Applications must be submitted through

www.callforentry.org

for review by a Celebrity Jury (see the jurors and their bios on http://alaskaartisticlicense.org)

If you are new to Call for Entry system, please plan ahead to create a profile and become familiar with the image specifications before the deadline.

The deadline for submitting applications is 9:59 PM Alaska Daylight Savings Time, Monday, April 24, 2017.

The Celebrity Jury will review submissions, select semi-finalists and notify applicants by May 12, 2017.

Short listed designs will be posted on

http://alaskaartisticlicense.org

for public voting.

The Celebrity Jury will determine the final selected artist based on public participation and criteria set forth in this call for design proposals.

Finalists will be notified by June 30, 2017.

The production of a custom plate may take up to 4 months following approval of the design by the Commissioner of the Department of Motor Vehicles.
Terms and Artist Rights
The honorarium for short listed artists (up to 10) is $250 each. The selected artist will receive an honorarium of $1,000.
The winning design(s) may undergo further refinement by a professional graphic designer to meet the DMV guidelines.
Artists whose work is selected for license plate production will be required to sign an agreement with ASCA with the following terms:
Derivative expressions of the selected design are limited to photographs for documentary and archival purposes and for publication in articles for information about ASCA, the work of art and the artist, may be made and distributed by ASCA and the DMV. This includes publication in both public and private sector publications (for-profit as well as non-profit) publications, electronic publication on a website.
Artist Rights do not include reproduction for profit-making undertakings such as postcards, posters, mini-collector plates, etc. by ASCA and DMV unless coordinated with the selected Artist. The Artist retains all other rights not addressed in this agreement unless transferred by written agreement.
Questions?

Please contact:
Alaska State Council on the Arts
161 Klevin Street #102
Anchorage, AK 99508

aksca.info@alaska.gov
907-269-6610
1-888-278-7424 toll free
Print this Page
View Legal Agreement