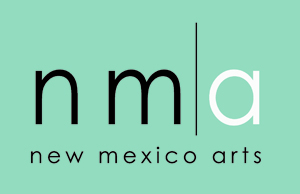 Prospectus #242 NMSU Hardman and Jacobs Undergraduate Learning Center
Contact Email:
michelle.laflamme-c@state.nm.us
Call Type:
Public Art
Eligibility:
National
State:
New Mexico
Entry Deadline:
4/14/17
Application Closed
REQUIREMENTS:
Media
Images - Minimum: 1, Maximum: 10
Video - Minimum: 0, Maximum: 6
Total Media - Minimum: 1, Maximum: 10
AIPP Mission Statement
The Art in Public Places program enriches New Mexico's public spaces through an innovative and diverse public art collection.
Since its inception in 1986, the program has placed more than 2,700 works of art in all of New Mexico's 33 counties. Our goal is to reflect the diversity of the arts in New Mexico, the Southwest, and the nation while building a dynamic public art collection for the State of New Mexico.
Through a fair and open public process, committees made up of local and regional representatives work with New Mexico Arts staff to select artwork for their communities. The Art in Public Places program then commissions large-scale projects that are designed for integration directly into the architecture or landscape of a given site, or the program purchases existing original artwork to be placed in or around public buildings permanently or on loan.
Project Intent
The Art in Public Places Program of New Mexico Arts and the Local Selection Committee (LSC) for the HJULC seek an artist or artist team to create a site-specific commission project to be situated on a large wall in the computer lab in the HJULC and possibly on an additional very long wall in a nearby area of the building. Digital and new media projects are encouraged, especially those responding to the uses of the computer lab itself, as well as its larger context within the HJULC facility, and NMSU as a whole. The LSC is interested in commissioning a work that speaks to ideas of education, innovation, diversity, and community. The LSC would like the artwork to speak to the 21st Century University – A caring community transforming lives. The artwork should be engaging, yet not distracting, as the space is used for study and school work. Artists are encouraged to explore designs inspired by technology and the collaborative nature of the HJULC facility. Although the LSC is interested in ideas utilizing technology, an element of timelessness will be essential.
Media must be durable, low maintenance, permanent, safe for both children and adults and be ADA compliant. At the selected artist's expense the artwork may require certification by an electrical, civil and/or structural engineer licensed to practice in the State of New Mexico, and review by a professional fine art conservator.
Eligibility
This request for qualifications is open to all artists or artist teams working in the United States. Artists submitting qualifications should demonstrate a level of experience and professionalism that is commensurate with the project scope and budget.
AIPP regulations state that 1% funds may not be spent for artwork created for an institution or agency by an employee of the institution or agency. Qualifications submitted by and on behalf of current employees or family of current employees of NMSU will not be considered. Applicants may be required to provide verifiable proof of current employment at the discretion of AIPP Program staff. Past employees are eligible to submit proposals, but may not become employed by NMSU for the duration of the project.
Institutional information
New Mexico State University sits on a 900-acre campus and enrolls more than 15,000 students from 49 states and 89 foreign countries. NMSU is a NASA Space Grant College and is home to the very first Honors College in New Mexico. A Hispanic-serving institution, NMSU serves a multi-cultural population of students and community members across the state at five campuses, a satellite learning center in Albuquerque, cooperative extension offices located in each of New Mexico's 33 counties, and 12 agriculture research and science centers. Plus, distance education programs give students maximum flexibility.
NMSU's Honors College, the very first one established in New Mexico, offers qualified undergraduates the opportunity to further enrich a challenging academic program via rigorous classes taught by master teachers. NMSU is truly a reflection of the region's vibrant communities - an exciting place to tackle challenges, find answers to important issues and prepare for the future. For generations, our researchers have made important discoveries in agriculture, engineering, science and many other fields.
Site Information
Photographs and plans of the area can be found by clicking here.
Project Amount
$180,500 is available for this project, which includes finalist presentation fees and travel expenses. This amount includes all fees and expenses associated with the project, e.g., materials, equipment, labor, permits, engineering documents, insurance, taxes, travel, installation, shipping, identification plaque, and written and professional photographic documentation of the completed project. There is no additional funding.

Selection Process and Criteria
The Local Selection Committee is made up of representatives from the owner and user agencies of the facility, the project architect, an artist, and arts professionals. In some cases representatives from the student body serve on the committee. Under the guidance of an AIPP Project Coordinator, this group of individuals is responsible for prospectus development, submission review, finalist selection and ultimately selecting the artist or artist team to be awarded the commission project.
Artists may research the project using any resource with the exception of discussion with individual members of the Local Selection Committee or the New Mexico Arts Commission.

The selection criteria shall include, but is not limited to:
· The professional qualifications of the artist(s) as evidenced by the supporting materials.
· Proven ability to undertake projects of the described scope.
· Artistic merit and superior caliber craftsmanship as evidenced by the images.
· Suitability of submission to project intent and site.

Up to five finalists will be invited to submit a formal proposal for the projects. Finalists will receive a $1,000 honorarium for a written proposal and a maquette of the proposed artwork. One site visit will be required of each finalist to include a personal presentation of the artwork proposal to the Local Selection Committee and a public presentation at the college. All maquettes, samples and written proposals will become the property of New Mexico State University.
Additionally, each finalist/team will receive a travel stipend based on mapped mileage according to the following schedule:

$250 for travel and lodging between 50 – 300 miles one-way.
$450 for travel and lodging between 301 – 800 miles one-way.
$900 for travel and lodging 801 miles and over one-way.

Artists or artist teams short-listed as finalists for these projects will be required to enter into a Finalist Presentation Contract with the State of New Mexico. A sample Finalist Presentation Contract is available on the New Mexico Arts website.
The artist or artist team that is ultimately awarded the commission project will be required to enter into a Professional Services Contract with the State of New Mexico. A sample Professional Services Contract is available on the New Mexico Arts website.
Submission Requirements
Please read the following information carefully as incomplete or late submissions will not be accepted. Supplemental information beyond what is requested, including proposals specific to this project, will not be reviewed by the Local Selection Committee. Failure to provide any of the published requirements will result in disqualification from the competition. Duplicate submissions will not be accepted. All materials must be submitted via CaFÉ according to the specifications outlined below.
A succinct letter of interest no longer than 3 paragraphs written specifically to address the needs of this project. Please explain what excites you about the opportunity, how you may approach the project if selected as a finalist, and outline your professional qualifications.
A current chronological resume or curriculum vitae demonstrating relevant work experience, particularly public art or privately funded commission projects. A biography or an autobiography will not fulfill the resume requirement.
Ten images or videos (or a combination) of previously completed work. Complete image citations will be required; including artwork title, medium, height, width and depth, price or value, year of completion, and project description to include budget and commissioning agency. Please review and adhere to the Image and Media Preparation page on CaFÉ when formatting your images or videos. Tutorials can be downloaded using the links near the bottom of the page. By default, CaFÉ will organize the images in your submission alphabetically. If you wish to present the images to the committee in a different order you must prioritize the images before submitting an application.

Project Timeline (subject to change):
February 13, 2017 – Project Announced
April 14, 2017 – Submission Deadline
June 16, 2017 – Notification of Finalists
November 2017 – Finalist Presentations
December 2018 – Artwork completed and installed
New Mexico Pay Equity Initiative
Effective July 1, 2010, businesses seeking new contracts with any Executive Branch state agency will be required to comply with the requirements of Executive Order 2009-049, to aid in identifying and combating pay inequity and job segregation in the State of New Mexico, as a condition of being awarded a contract.
If the offeror has ten (10) or more employees OR eight (8) or more employees in the same job classification, offeror must complete and submit the required reporting form (PE10-249 or PE250, depending on their size at the time) with their bid or proposal for evaluation purposes.
For contracts that extend beyond one (1) calendar year, or are extended beyond one (1) calendar year, offeror must also agree to complete and submit the required form annually within thirty (30) calendar days of the annual bid or proposal submittal anniversary date and, if more than 180 days has elapsed since submittal of the last report, at the completion of the contract.
Should offeror not meet the size requirement for reporting at contract award but subsequently grows such that they meet or exceed the size requirement for reporting, offer must agree to provide the required report within ninety (90) calendar days of meeting or exceeding the size requirement.
Offeror must also agree to levy these reporting requirements on any subcontractor(s) performing more than 10% of the dollar value of this contract if said subcontractor(s) meets, or grows to meet, the stated employee size thresholds during the term of the contract. Offeror must further agree that, should one or more subcontractor not meet the size requirement for reporting at contract award but subsequently grows such that they meet or exceed the size requirement for reporting, offeror will submit the required report, for each such subcontractor, within ninety (90) calendar days of that subcontractor meeting or exceeding the size requirement.
Questions/Follow Up
Questions regarding the project should be directed to Michelle Laflamme-Childs, Public Art Manager, at 505-827-6490, email: michelle.laflamme-c@state.nm.us
Visits to the campus site by artists for the purpose of preparing an artwork proposal should be coordinated with the NMSU HJULC Project Director, Heidi Frohnapfel at heidifro@ad.nmsu.edu or (575) 646-2327.
If you would like your CaFE submission reviewed by an AIPP staff person to assure completeness and compliance with the requirements, please contact AIPP staff no less than two weeks prior to the submission deadline. Technical assistance calls increase dramatically during the final two weeks of the open submission period; therefore there is no guarantee of CaFE submission reviews during the final two weeks of the competition. Submission materials will not be reviewed on the day of the deadline.

Deadline for Submission: 4:00 P.M. (MDT), Friday, April 14, 2017
Print this Page
View Legal Agreement