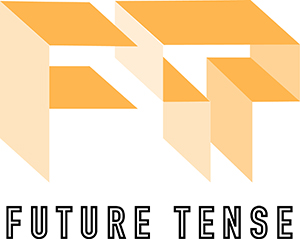 Future Tense
Surface Design Association
PO Box 4044
Las Vegas, NM
87701
Contact Email:
sdadmkelly@gmail.com
Call Type:
Exhibitions
Eligibility:
International
State:
New Mexico
Entry Deadline:
6/23/17
Application Closed
REQUIREMENTS:
Media
Images - Minimum: 2, Maximum: 4
Total Media - Minimum: 2, Maximum: 4
Entry Fee (Future Tense): $20.00

FUTURE TENSE
2017 Surface Design Association Juried Student Exhibition
EXHIBITION: Surface Design Association invites current students and recent (6 months) graduates working with or inspired by fiber or textile materials and techniques to submit work for the Making Our Mark: SDA at 40 Conference Student Juried Exhibition, FUTURE TENSE. The exhibition will be held in partnership with Portland State University at the AB and MK galleries in Portland, Oregon August 1-August 26, 2017. The exhibition includes cash awards. Entries may be submitted online March 28, 2017 – May 31, 2017.
GOAL: FUTURE TENSE will celebrate the creative work of student artists, designers, and makers working with or inspired by fiber or textile materials and techniques. In celebration of SDA's 40th Anniversary, the Making Our Mark: SDA at 40 Conference in Portland, Oregon will look at the past, present, and future of fiber arts. Future Tense offers a glimpse into the future of contemporary fibers by presenting the very best work being made by students in the field today. The Conference takes place August 3-6, 2017, and is held in partnership with Oregon College of Art and Craft and Portland State University.
Works should be completed on or after January 1, 2014. Current or recent (6 months) students at the undergraduate or graduate level working in all media are invited to apply. Need not be a member or attending the conference to apply.
JURORS:
Teresa Paschke is a Professor at Iowa State University where she teaches textile design courses in the Department of Art and Visual Culture. She received her education at the Minneapolis College of Art and Design (BFA, Fine Art, 1985) and the University of Kansas (MFA, Textile Design, 1998). Her artwork has received numerous awards and has been featured in many national and international exhibitions as well as in American Craft; FIBERARTS; Surface Design Journal; and several books including Textiles: the art of mankind. Her current creative scholarship examines the impact of global perspectives on diverse urban landscapes through the creation of fine art textiles that incorporate digital printing, hand printing and hand-stitching techniques. www.teresapaschke.com
Andra Vail is graduate of Virginia Commonwealth University (MFA) and the University of North Carolina at Charlotte (BFA). She is a recipient of the North Carolina Arts Council Visual Artist Fellowship (2016-17); Goodyear Arts Residency (Charlotte, NC); and CultureWORKS Richmond Arts and Cultural District Micro Grant (Richmond, VA). Her recent projects include: COLLECTING_PILE, an interactive art work which involves the community as both content and collaborator; Friendge, an ongoing global invitation to collaborate; DancePartyPotty, an interactive response to HB2 at McColl Center for Art + Innovation; Woven Community, a citywide weaving event (Richmond, VA); and Gathering Clouds at Anderson Gallery (Richmond, VA). www.andreavail.com

ELIGIBILITY & ENTRY FEES: This exhibition is open to all student artists. You may enter up to 4 pieces (2 complete works and 2 details). 2D, 3D and video works are eligible. Work must have been completed since January 1, 2014. If juried into the exhibition, applicant must provide proof of student status, as specified here: enrolled in an accredited undergraduate or graduate program at a college or university at the time of application.
$20 entry fee for students
ENTRY PROCEDURE: Entries are to be submitted online through CaFÉ Call For
Entry website located at https://goo.gl/ahiA86. Learn more at https://goo.gl/bRr2gU.
The following information is required for submission:
1. Name, address (and shipping address if different), telephone, e-mail.
2. Up to 4 images total may be submitted, and up to 2 full original artworks and 2 details. Jurors request at least 1(one) detail of each full original artwork.
3. Images - full and detail - JPEG only; Upload options for image files
• File format: JPEG only
• File dimensions: No smaller than 1920 pixels on the longest side
• File resolution: 72 ppi/dpi (standard web resolution)
• File size: 5 MB maximum
Please note that uploaded images are scaled by the system and two monitor versions are created: a small 100-pixel thumbnail and a large 700-pixel image. These images are available for you to preview in your portfolio after you upload.
4. Each image must be titled as follows: "Submission #/ Last name/ Title".
5. A brief artist statement (50-100 words, maximum).
6. Accepted artists may be asked to provide additional bios/artist statements or larger images for marketing purposes.
SHIPPING: Complete shipping instructions will be sent with the acceptance notification. Artists are responsible for shipping costs both to and from the exhibition (including insurance during transit) through either providing a pre-paid shipping label, Fed Ex or UPS account number, or credit card information for return shipping. All artwork must arrive at Portland State University no later than July 20, 2017. Works will be returned in their original packaging no later than September 1, 2017. Artworks must be delivered ready to exhibit and/or install. Artworks must be shipped in sturdy, reusable containers with appropriate packing material. More specific shipping instructions with acceptance letters will be provided as needed. Shipping address: TBD Portland, OR
PHOTOGRAPHIC GUIDELINES: Artists are strongly encouraged to submit images for this call for entry that present your work to best advantage. Your photographs should give a sense of how your piece "sits" or "hangs." Detail photographs are important to show the technical excellence of the work; they can highlight special areas that might not be obvious in the full shot of the work. Works accepted in the exhibition must be available to be photographed individually or in exhibition installation shots for advertising and publicity during the entire run of the exhibition.
AWARDS:
First Place: $500 + one- year digital SDA membership
Second place: $200 + one- year digital SDA membership
Third place: $100 + one- year digital SDA membership
Honorable mention: $50 + one- year digital SDA membership
SDA Award of Excellence: one-year digital SDA membership
IMPORTANT DATES:
March 28, 2017— June 23, 2017: Entries submitted through CaFE
June 26, 2017: Notification of acceptance
July 20, 2017 Selected artwork due at PSU
August 1, 2017: Exhibition opens
August 4, 2017: Opening reception
August 26, 2017: Exhibition closes
September 1, 2017: All work shipped back to artists by this date

ABOUT SDA: Surface Design Association, a 501c3 non-profit textile arts organization founded in1977, is dedicated to promoting awareness and appreciation of textile-inspired art and design through member-supported benefits including publications, exhibitions and conferences. Visit us at www.surfacedesign.org.
For questions, contact info@surfacedesign.org or call 707-829-3110.
www.surfacedesign.org
Print this Page
View Legal Agreement