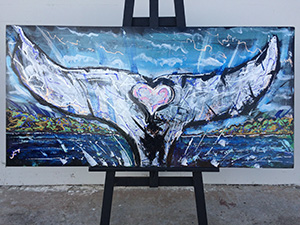 Celebrating Ocean Life
LOCATION 1980
1980 Placentcia Ave. Suite B
Costa Mesa Ca. 92627
Contact Email:
Jesse.fortune@gmail.com
Call Type:
Exhibitions
Eligibility:
National
State:
California
Entry Deadline:
8/4/17
Application Closed
REQUIREMENTS:
Media
Images - Minimum: 1, Maximum: 3
Total Media - Minimum: 1, Maximum: 3
Entry Fee (Celebrating Ocean Life): $35.00


We are looking to showcase all things ocean.....from surfing to sunsets....from marine life to beach life, we invite you to submit your favorite painting, collague, photograph or mixed media creation to be on exibit for our Sept show "Celebrating Ocean Life"

Location 1980 is an eclectic art space supporting community and local arts with many offerings. We provide working studio space for artists as well as an avenue to display
solo or group shows and exhibitions.
Location 1980 has over 5,000 sf. of indoor / outdoor creative space which is used for a multitude of activities including workshops, instructed painting classes, private event rentals, etc.
We are committed to cultivating an organic environment, in which artists can thrive, flourish, nurture their skills and share work publicly. It is our mission to provide local and national artists a unique, positive and inspiring place to attend exhibits and / or create freely.
Entries for: "CELEBRATING OCEAN LIFE" must be received by Aug. 4th, 2017.


Requirements:
Original art work only, no giclees or reproductions
Submit via Cafe.Org only, Location 1980 will not accept hardcopy, e-mailed, or disk submissions.
up to three submissions per artist.

BEST IN SHOW
A Juror's Award ribbon and $100.00 cash prize will be presented to the work that is designated "Best In Show. That same work will be will be used as the cover of the exhibition catalog.
USE OF IMAGERY
If your artwork is selected for the exhibition, Artists grant Location 1980 permission to use selected artwork for the cataloge and promotion for the show. Location 1980 reserves the right to use art images for marketing and publicity without compensation.


Important dates:
Exhibit dates: Sept 1st, 2017 - Sept 29th, 2017
Opening Reception: Saturday Sept 9th, 2017 6 pm till 9 pm

Art Drop Off: Saturday Aug 26th 10am till 12:30 pm
Art Pick Up: Saturday Sept 30th 10am till 12:30pm

Artwork Received via Mail: Artist is responsible for all shipping costs, including a return shipping pre-paid postage label, which must be sent with the artwork.
Artwork must be received ready to hang or display including wires, hanging hardware, etc. Maximum weight is 50 lbs.
Art work is to be mailed to My Art and Soul 294 Santo Tomas Costa Mesa Ca. 92627....art work mailed directly to Location 1980 is prone to return delivery....so please be sure to mail to My Art and Soul
All artwork must remain on display in the gallery during the entire show.

Location 1980 retains 30% commission on any work sold during the exhibition.
Location 1980 has the right to reject any work that does not meet the quality standards for the exhibit or is not what was represented on the images supplied by the artist.
Print this Page
View Legal Agreement