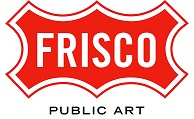 The Grove at Frisco Commons
Contact Email:
purchasing@friscotexas.gov
Call Type:
Public Art
Eligibility:
International
State:
Texas
Entry Deadline:
6/22/17
Application Closed
REQUIREMENTS:
Media
Images - Minimum: 5, Maximum: 15
Total Media - Minimum: 5, Maximum: 15
Request for Qualifications
City of Frisco Public Art Program
RFQ #1704-069 Call to Artists
The Grove at Frisco Commons
Deadline: Thursday, June 22, 2017, 4:00 p.m. CST (Application received)
Budget: $84,500.00
Apply online at www.callforentry.org

The City of Frisco, Texas Public Art Program is issuing this Request for Qualifications for a public art opportunity within the City. The City seeks qualifications from artists to be considered for this project. All applications must be submitted via www.callforentry.org (CaFÉ™).

Eligibility
This opportunity is open to all artists. The City of Frisco does not discriminate on the basis of race, gender, religion, age, national origin, or disability. Qualifications by City employees or their relatives, and members of the Artist Selection Committee or Public Art Board or their relatives will not be considered.
Qualifications must be submitted online by 4:00 p.m. CST, Thursday, June 22, 2017, to www.callforentry.org. Online submissions must include:
A completed Submission Cover Page.

A typed cover letter describing your interest in The Grove at Frisco Commons public art project and how it relates to your past work.

A typed artist resume with current contact information, no longer than three pages.

A typed artist statement serving as a general introduction to your work and working methods.

Three references with their current contact information, including name, phone, email address and project scope.

Images of Past Work – Submit no more than 15 images of past and/or existing work that is appropriate to The Grove at Frisco Commons public art project. The first five images should be those most relevant to this Request for Qualifications keeping in mind the $84,500.00 project budget.
Incomplete applications will NOT be considered.

Selection Process
The Artist Selection Committee may include representatives of the Public Art Board, City of Frisco staff, artists, arts professionals, and community representatives that will review qualifications for The Grove at Frisco Commons. The Committee will evaluate qualifications based on:
Demonstrated excellence of past work in conceptual, aesthetic and technical terms.

Quality of professional qualifications and relevant experience.

Stated interest and approach specific to this project.

Ability to create a work of art that meets the project goals listed below.

Finalists may be requested to develop proposals or interviewed to allow the committee to make a decision. The City of Frisco is not required to make selections from these submissions, if, in their opinion, qualifications are not appropriate or if the project does not come to fruition.
Budget
The Grove at Frisco Commons public art budget is all-inclusive, including, but not limited to, artist fees, fabrication costs, transportation, insurance, engineering services, permit fees, site prep, installation, and/or any other related expenses. The project budget is $84,500.00.

Questions
Questions related to this RFQ should be submitted to Frisco Purchasing via email to purchasing@friscotexas.gov, by 4 p.m. CST on Friday, June 9, 2017. Answers to all questions will be posted on the City of Frisco Public Art webpage (www.FriscoFun.org/PublicArt) and the Purchasing page at www.friscotexas.gov.bids.


The Grove at Frisco Commons Public Art Project
Frisco Commons, located at the intersection of McKinney Road and North County Road in Frisco, TX, is an award-winning 63-acre park completed in 2004. Amenities include an amphitheater, Veteran's Memorial, hike and bike trails, stocked pond, playground and a spray park.
The Grove at Frisco Commons – an active adult center opening in early 2019 – will add a new social and educational destination to the already popular park. With a primary goal of serving adults 50 and over, this 30,000+ square-foot facility will include a diverse array of multi-use spaces for activities of all kinds including learning opportunities, fitness and games. Additionally, The Grove at Frisco Commons will serve as a meeting and special event space for the citizens of Frisco and beyond.
The name 'The Grove' was inspired by an existing grove of trees at the park and the desire to emphasize the importance of natural forms and themes for the development. The public art project will be located in an exterior courtyard with the many glass walls of the building on one side and the green spaces of the park on the other, accessible to audiences of all ages. The highly visible artwork will be displayed in an elevated planting bed, surrounded by landscaping and built-in benches.


Public Art Goals
The public art at The Grove at Frisco Commons should:
Be a freestanding, outdoor public artwork suitable to be viewed on a raised platform and from all angles.

Incorporate organic/natural forms and/or themes to compliment the setting.

Be welcoming to the visitors to the facility, and be safe and hazard-free.

Be made of low-maintenance, durable materials that are resistant to vandalism.

Be completed by November 2018 (tentative) and installed for the opening of the building. Please note: the City will not have a place to store the artwork before this time.
About the City of Frisco
Originating as a small railroad and farming community in 1902, Frisco is now one of the most exciting places to live, work, play and grow in the Dallas/Ft. Worth Metroplex. Frisco is located 25 miles north of Dallas and is 72 square miles in size. The City is one of the fastest growing in Texas and in the nation. Frisco is proud to be the first city in the United States to adopt a mandatory residential green building program, requiring environmentally responsible building standards.
For more information about the City of Frisco, visit www.friscotexas.gov.

The City of Frisco Public Art Program
The mission of the City of Frisco Public Art Program is to enrich Frisco's artistic vitality and cultural vibrancy by bringing dynamic contemporary art to a broad audience of residents and visitors. The Public Art Program seeks to assemble a cohesive collection that offers the public powerful experiences with art and the urban environment, and that encourages public dialogue, understanding and enjoyment of public art.
The goals of the City of Frisco Public Art Program are:
To reflect Frisco's rich cultural and ethnic diversity, and the diversity of the arts, while building a publicly available collection of dynamic contemporary art that celebrates the human spirit and condition.
To foster the development of independent working artists by integrating their work into public places, civic infrastructure and private development.
To enrich the community through innovative and diverse public art.
To promote tourism and economic vitality in Frisco through the artistic enhancement of public spaces.
The Grove at Frisco Commons Public Art Project Timeline
Call Released: Friday, May 26, 2017
Question submission deadline: Friday, June 9, 2017 4 p.m. CST
Submission Deadline for RFQ: Thursday, June 22, 2017, 4:00 p.m. CST
(Application received)
Finalist Notified and Announced: Friday, July 21, 2017 (Tentative)
Contract Executed: Friday, August 18, 2017 (Tentative)
Final Design and Fabrication Between October 2017 and November 2018 (Tentative)
Installation Complete deadline: December 2018 (Tentative)
Print this Page
View Legal Agreement