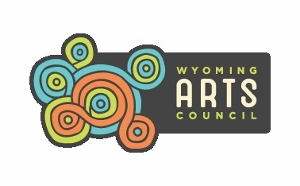 Northwest College - Art in Public Buildings Call
Contact Email:
Rachel.Clifton@wyo.gov
Call Type:
Public Art
Eligibility:
Regional
State:
Wyoming
Entry Deadline:
6/25/17
Application Closed
REQUIREMENTS:
Media
Images - Minimum: 1, Maximum: 6
Video - Minimum: 0, Maximum: 6
Total Media - Minimum: 1, Maximum: 6
Call for Entry
Submissions are due June 25, 2017 and must be made via CaFÉ. Artists are asked to upload the required documents and images to demonstrate their interest and expertise. This is a regional call for proposals open to artists from North and South Dakota, Nebraska, Colorado, Kansas, Wyoming, Montana, Utah, and Idaho. Wyoming artists are encouraged to apply.
In reviewing submitted proposal materials, the committee will consider the following:
The quality of the artist's portfolio or previous work samples submitted
The quality of the preliminary concept
The artist's cover letter and how well it addresses this particular project
The artist's demonstrated experience working with the public art process, ability to complete projects, and ability to work with committees and facility managers
Following review, select artists will be asked to submit a complete formal design proposal, including a budget, timeline, and references. Proposal packets and budgets for finalists must include additional lighting needs, signage, and plans for a foundation or other structural support, design fees, material costs, labor for fabrication and installation, and all necessary costs involving planning, completion, delivery, and installation of the project. It is the responsibility of the artist to budget accordingly.
If decided by the committee, in-person presentations may take place in Powell, Wyoming. There will be modest financial compensation for final design proposals and on-site presentations. All other travel is the responsibility of the artist.
Artwork
The committee for the Art in Public Buildings Project is seeking a sculptural work for a grassy, triangle shaped lawn area outside of the Yellowstone Building. This area is visible for both pedestrian and vehicular traffic. A student center may be built adjacent to the Yellowstone Building in the future. The site is not equipped to accommodate fountains. Other considerations include an existing underground sprinkler system in this area, and that the site acts as a geothermal element for the building.
Northwest College is committed to adding publicly accessible outdoor sculpture to the campus and the public art committee is particularly interested in a contemporary, monumental sculpture that is unique and distinctive for the college. All styles, conceptual approaches, and mediums are encouraged. Work can be existing or created for the site. Proposed artwork should enhance and compliment the architectural elements and interact visually with the Yellowstone Building. All proposed artwork must be durable, structurally sound, secure, site appropriate, and easy to maintain.
About Northwest College and the Yellowstone Building
Northwest is a comprehensive community college with an emphasis on diverse transfer programs, select technical programs featuring strong general education components, and total-student development services. Top quality education and exceptional student services are delivered by a devoted faculty and support staff. Northwest College's historical distinction in Wyoming is its instructional integrity, residential campus, and extensive student activities and services.

The Northwest experience features personal attention from faculty in small classes, as well as extraordinary learning opportunities outside the traditional classroom. Solid residential life, student development programs, a large international student population, robust international programming, competitive intercollegiate athletics with six NJCAA Division I and two NIRA teams, and more than 60 clubs and organizations close the circle for a lively collegiate atmosphere.
Located in the valley of the Shoshone River, Powell is proud to be a college town and home to Northwest College's well-groomed, 132-acre main campus. 59 buildings on campus include five residence halls and 80 apartments for nearly 900 students and families. Fifty miles to the west is the College's 36-acre mountain field station, surrounded by a national forest adjacent to spectacular Sunlight Basin. Opened in the fall of 2014, the Yellowstone Building is an instructional facility located near located closest to the Math/Science Building, DeWitt Student Center, and Lewis and Clark Residence Hall. It faces Seventh Street, a main east – west artery that runs thought the middle of the college campus. The 47,000-square-foot Yellowstone Building features technology-rich learning labs/classrooms, computer labs, and several smaller seminar/study rooms.
Project Budget
Up to $38,215 is available for artwork. It is the responsibility of the artist to budget accordingly.
Timeline
The public art committee will review the submissions to this Call for Entry in mid-June. Following review, select artists will be asked to submit a complete formal design proposal. A decision will be made by August 2017. A specific timeline for development, production, and installation will be established upon selection of the finalist(s). This timeline is subject to adjustment.
The Committee

Artists' submissions will be reviewed and final selections will be made by a committee appointed by the Wyoming Arts Council and Northwest College. The committee for this project includes members of the Northwest College faculty and staff, and members from the various departments using the building, community members, artists, and a Wyoming Arts Council board member.
If you have any questions about the project or need more information on the selection process, please contact Rachel Clifton, Wyoming Arts Council, 307-777-5305, Rachel.Clifton@wyo.gov.
Print this Page
View Legal Agreement