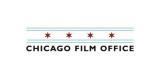 Independent Film Initiative - Filmmaker in Residence 2017
78 E Washington Street
Chicago Cultural Center, Room 108
Chicago, IL 60602
Contact Email:
filmoffice@cityofchicago.org
Call Type:
Residencies
Eligibility:
Local
State:
Illinois
Event Dates:
1/1/17 - 1/1/17
Entry Deadline:
9/1/17
Application ClosedNumber of Applications Allowed:
5
REQUIREMENTS:
Media
Images - Minimum: 0, Maximum: 3
Audio - Minimum: 0, Maximum: 3
Video - Minimum: 0, Maximum: 3
Total Media - Minimum: 0, Maximum: 3
The Independent Film Initiative
The Independent Film Initiative (IFI) is a program of the Chicago Film Office – Department of Cultural Affairs and Special Events designed to retain, promote and provide career enhancing opportunities for local film industry professionals, media makers and affiliated creatives with the goal to foster a more sustainable and robust independent film industry in Chicago.
The IFI is an industry development initiative designed to advance the filmmaking community and grow the number of locally produced independent features, documentaries, short film, and web series. Through increased convening, marketing, communication and professional development strategies, IFI will promote Chicago as a hub for independent film and media arts across all sectors, including production, financing, exhibition (screening of new works), education and distribution. The program is intended to foster industry growth, talent retention, and provide local producers with incentives, resources and promotional opportunities created exclusively for Chicago's independent filmmaking community.
Now in its second year, the IFI serves to advocate and promote Chicago's independent film community, bringing more attention to Chicago film among industry stakeholders on the national landscape. IFI will support and partner with existing Chicago-based independent film organizations with the goal to increase the sustainability and quantity of independent media production and increased workforce participation by emerging film and media makers. The IFI is currently composed of a Filmmaker-in-Residence and the ChicagoMade Shorts Millennium Park Screening Series.

IFI Filmmaker-in-Residence
Opportunity:
The IFI Filmmaker-in-Residence program is a platform to formally support local, accomplished independent filmmakers with the aim of enhancing the viability of their careers and to bring more visibility and support to the independent filmmaking industry in Chicago.
Residents will be connected to an expert community, new collaborators, rental equipment, and a wider network of funders and distributors. In support of the completion of a film or media project, this year-long residency provides Chicago-based film and media makers with:
$10,000 in funding

Meeting/convening space at the Chicago Cultural Center, with access to multiple downtown amenities

An advisory board comprised of experts in the independent film and broadcast field

Additional promotion, resources, and mentorship
In exchange, IFI Residents are required to make a public presentation of their project at the completion of the residency and provide a final report and budget.

Advisory Group:
IFI Residents will have the opportunity to meet and consult with an advisory of local and national industry professionals with expertise across all phases of the filmmaking process, including directors, produces, screenwriters, casting directors, agents, financiers, and distributors.
Eligibility requirements:
Filmmakers-in-Residence are individuals who live and work in the city of Chicago, and are selected by committee from an online application. Applicants must be filmmakers who have played a principal role in a completed production (producer, writer, director, editor, etc.). Previous work samples are required and must demonstrate high technical and artistic ability. The majority of the production team must be Chicago-based. This residency is for individuals only, and are not awarded to organizations, non-profits, community centers, universities or schools, or federal, state, or city agencies.

Responsibilities:
All awardees are required to adhere to the following:
- Required to adhere to a contract during the grant cycle with the City of Chicago, which outlines the terms of their residency.
- All fellows must print the following credit line in all programs or printed materials describing the funded project: "This project _insert name_is supported by the Independent Filmmaker Initiative, a program of the Chicago Film Office Department of Cultural Affairs and Special Events", and include the DCASE logo in the final credits.
- Submit a Final Report including financials no later than 30 days after completion of the residency
- Professionalism of overall application, required proof of residency and indebtedness check.
- Host a public screening of their finished film with DCASE at the completion of the residency.

Questions or comments email filmoffice@cityofchicago.org.
Print this Page
View Legal Agreement