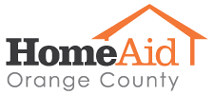 2017 HomeAid Orange County Art Exhibition


HomeAid Orange County
24 Executive Park
Suite 100
Irvine, CA 92614


Entry Deadline: 6/26/17
Application Closed

REQUIREMENTS:

Media
Images - Minimum: 1, Maximum: 10
Audio - Minimum: 0, Maximum: 3
Video - Minimum: 0, Maximum: 3
Total Media - Minimum: 1, Maximum: 10

Entry Fee (2017 HomeAid Orange County Art Exhibition): $30.00



The 2017 HomeAid Orange County Art Exhibition (the "Exhibition") is a two-day show focused on featuring works created by artists who are affiliated with the real estate development industry in Southern California. All proceeds from the Exhibition shall be donated to HomeAid Orange County ("HomeAid"), a 501c(3), non-profit organization with the mission to end homelessness.

The Exhibition will coincide with the grand opening of the HomeAid CareCenter (an emergency shelter for homeless families) on Saturday, July 15, 2017. A hosted, evening reception will be held prior to the grand opening on Friday, July 14, 2017.

ALL DATES AND TIMES REMAIN SUBJECT TO CHANGE.

Artist Eligibility Requirements
Artists must be at least 18 years old .

Artist must live in Southern California.

Artists must create a profile on Café (www.callforentry.org) and submit works through Café.
Accepted Artwork
Painting, printmaking, sculpture, glass, fiber, functional, digital, photography, installation, mixed media., digital print media and assemblage. Giclees will only be accepted in photography and digital media.

All work must be original, unsold work, & the artist must own the sole copyright to art.

Photography must be signed and numbered.

All works must have been completed from January 2014 to present.

Due to space limitations, not all artists and/or works may be shown. Exhibited works will be selected by HomeAid.
Awards and Jurors
Cash awards and categories will be determined later and shall be based upon number of entries.

The panel of jurors is to be determined.
Entry Fee
$30.00 for up to ten entries

Entry fees shall be waived for works donated to HomeAid. Please use the offer code DONATEDART when submitting your work on CaFE.
Venue
The HomeAid Orange County Care Center, 1130 North Citrus Street,

Orange, CA 92867.

The HomeAid Orange County Family CareCenter in the City of Orange, will provide short-term temporary housing to families in Orange County who find themselves without suitable housing. The Exhibition will be held prior to the opening of the CareCenter.
Exhibition Schedule
Monday, June 26, 2017 - Submission Deadline

Friday, July 7, 2017 - Notification of Acceptance

Wednesday, July 12, 2017 - Artwork Delivery Date

Friday, July 14, 2017 - Reception

Saturday, July 15, 2017 - Exhibition Coinciding with Grand Opening of the HomeAid Care Center

Sunday, July 16, 2017 - Deadline for Pickup of Unsold Work
Specifications and Size Limitations
Please specify the dimensions and approximate weight of your artwork in your submission through Café.

All two-dimensional artwork must be framed.

Two-dimensional artwork size limit: 36" wide x 48" high, including frame.

Artist must provide a table-top easel to display two-dimensional artwork up to 24" x 24".

Artist must provide a sturdy standup easel for artwork with any dimensions larger than 24".

Three-dimensional size limit: only works 30 lbs. or less will be considered for acceptance.

Artist must provide pedestal for three-dimensional artwork.

Frames, mats & wiring must be professional quality & in good condition. No saw-tooth hangers. Wiring must be securely fashioned & support weight of the artwork. Unframed or improperly mounted work will not be accepted.
Installation Art Criteria
Delivery and retrieval of all artwork must be done in person, or by a designated representative, on the assigned day and time.

HomeAid cannot accept shipped artwork nor ship unsold works back to the artist.

HomeAid will not be responsible for delivery of sold works to any buyer.

The artist is responsible for providing all hanging devices that are necessary in the installation of the artwork (gallery will provide basic hanging devices like nails and screws). If complex installation is required, artist shall be personally responsible for the artwork installation.

3D work must be well constructed and self-supporting.
Exhibition Terms
All exhibited works shall be noted as "For Sale". The artist must determine the value of the work and note it on the image list to be sent in with associated digital images. Artist must include any frames in the pricing of the artwork. If artist does not want to include frame(s) in the sale of the artwork, it must be noted with artist's submission and in the exhibition display. HomeAid shall retain a 40% commission on all exhibition sales.

Sold works shall remain on display for duration of the Exhibition and will be marked "Sold."

Sales proceeds, net of HomeAid's commission and transaction costs, shall be distributed within 60 days after the exhibit concludes and receipt of full payment from Buyer.
Image Use / Copyright
Artist retains all copyrights to submitted images and represented artwork.

Artist shall permit HomeAid to use images(s) of accepted works for HomeAid promotional and marketing material.
THE ABOVE TERMS AND DATES REMAIN SUBJECT TO CHANGE. IF ARTIST'S WORK IS SELECTED BY HOMEAID, ARTIST AND HOMEAID WILL ENTER INTO AN ARTIST EXHIBITION AGREEMENT.