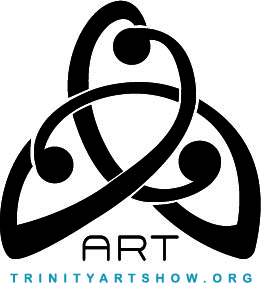 Trinity Episcopal Church National Juried Exhibition Presented in Conjunction with Beatnik Studios


723 S Street, Sacramento, CA 95811


Entry Deadline: 8/28/17
Application Closed

REQUIREMENTS:

Media
Images - Minimum: 3, Maximum: 6
Total Media - Minimum: 3, Maximum: 6

Entry Fee (Entry fee for initial 3 images): $45.00
Media Fee (per sample over minimum): $5.00

View Site Details



Sacramento, CA - Trinity Episcopal Church and Beatnik Studios Call for Art

Overview
It is the mission of the Trinity Cathedral Christian Art Festival to encourage artists to create visual art providing a unique perspective on the Christian view and experience in contemporary life. To that end, Trinity Cathedral is offering a call to artists with the theme "Light Out of Darkness." The art is intended to allow personal expression and promote dialog. Accepted applicants will have their work exhibited at Beatnik Studios in Sacramento, CA, from October 3 - October 26, 2017. Total cash awards: $5,200.
First place: $2,500. Second place: $1,200. Three Honorable Mentions: $500 each.

EXHIBITION DATES: Oct. 3 – Oct. 26, 2017

CALL FOR ENTRIES:

Theme: Light Out of Darkness

Frank Ordaz, Juror

About Frank Ordaz -

Artist Frank Ordaz is primarily known for his bravura portraiture, compelling figurative work and luminous landscapes.

He is attracted to definitive, iconic scenery that he endows with a luminosity that enhances its sense of visual character and transcendent appeal. He paints the visceral memory of places.





Frank attended the University of Southern California and graduated from the Art Center College of Design in 1980. He began painting for George Lucas's special effects company Industrial Light and Magic where he worked on such Oscar-winning motion pictures as "

E.T. the Extra-Terrestrial" and "Return of the Jedi." In 1986, he was recognized with a Primetime Emmy Award for his matte paintings in "The Ewok Adventure"





In 2006, Frank was selected by First Lady Laura Bush to be the featured artist for the White House Easter Egg Roll. His painting formerly hung in her East Wing Office, and is now in the permanent collection of the George W. Bush Library. As a juried member of the California Art Club, he has participated in the Gold Medal Show, and has also received awards from the International Art Renewal Competition.





His painting style is heavily influenced by his time working on cinematic movie features. He has continued the tradition of early California Artists in painting in the field and learning firsthand the qualities and mysteries of light.

Location - Beatnik Studios, Sacramento, CA

About Beatnik Studios –

Established in 2008, Beatnik Studios Art Gallery specializes in bringing new contemporary work to Sacramento. Its 5,200 square feet of gorgeous brick, concrete, steel and skylights creates a sumptuous environment in which to showcase a wide array of art.

ENTRY DEADLINE (online submission only): Monday, Aug. 28, 2017 at 11:59 p.m. Mountain Time

NOTIFICATIONS:

Tuesday, Sept. 5, 2017

PRIZES: Total Cash Awards - $5,200: First place - $2,500; Second place - $1,200; Three Honorable Mentions - $500/each

Eligibility for entering the show:
Open to all artists residing in the U.S

Original 2D art work produced in the last two years depicting subject matter related to the theme of the show.

Work cannot have been previously exhibited at Beatnik Studios

All work must be for sale
ACCEPTED MEDIA:
Two-dimensional art work including work with a high relief which does not project from the plane of the art work more than 9 inches.
SIZE RESTRICTIONS: Art must be able to enter through doors with clear entry of 77" h x 33" w
INSTALLATION SPECIFICATIONS:
Art work selected for display must be ready to be hung. Work under glass requires rigid frames. Saw tooth hangers cannot be utilized.
ENTRY FEES: $45 for up to 3 entries. $5 each additional entry. Limit of 6 entries per artist.
DELIVERY:
Accepted work must be shipped or otherwise delivered to Beatnik Studios between Tuesday, September 19 and Thursday, September 21, 2017 by 5 pm PST. Deliveries and/or shipments will be accepted between 11 am to 5 pm on those dates.
ADDRESS:
Beatnik Studios, 723 S Street, Sacramento, CA 95811 (916) 400-4281
SALES:
Artists receive 60% on the sale of their work.
SHIPPING: Artists are responsible for all shipping costs. Please include a return shipping label.
RETURN:
Unsold artwork that is not being shipped must be picked up from Beatnik Studios on Tuesday, October 31, 2017, 1pm-5pm.
A late fee of $10/day will be applied to work picked up after Oct. 31.
Contact Gallery Director Nisa Hayden at Beatnik Studios if you need to make alternative arrangements for artwork delivery or pickup.
art@beatnik-studios.com
Please share with other artists. http://trinityartshow.org/