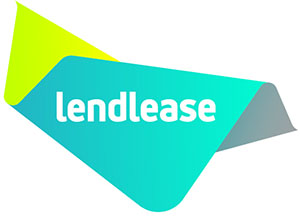 Clippership Wharf Public Art
Contact Email:
ChristinaMaryGodfrey@gmail.com
Call Type:
Public Art
Eligibility:
Regional
State:
Massachusetts
Entry Deadline:
9/15/17
Application Closed
REQUIREMENTS:
Media
Images - Minimum: 10, Maximum: 20
Total Media - Minimum: 10, Maximum: 20
Project Description:
Lendlease Clippership Wharf LLC ("Lendlease") is interested in commissioning a large-scale sculpture in the round to install in the northwest corner of their Clippership Wharf Development. Lendlease is looking for a landmark sculpture that will promote and reflect the neighborhood, and provide an impactful enhancement to the public realm.
Development Description:
The Clippership Wharf project will transform an underutilized section of the East Boston Waterfront into an active, publicly-accessible extension of Maverick Square and the surrounding East Boston neighborhood.
This mixed-use project features both apartments and condominiums within four buildings comprised of approximately 478 housing units on the upper floors, and a mix of residential, community, restaurant, and recreational uses at the ground level. The site will create a waterfront destination with its diverse public amenities– including a public social and fitness club, destination restaurant, commuter café, secure bicycle storage, public parking, public restrooms, and boating and recreational facilities.
The project will create a truly unique urban environment, with an abundance of open space and a variety of opportunities for public gathering, recreation, and the ability to interact with the water's edge through the reintroduction of a natural, living shoreline.
Site Description:
The sculpture will be installed along the Harborwalk adjacent to Boston Harbor near Clipper Ship Lane in East Boston, MA. The site will be outfitted with public seating and lighting. Additional site images are available upon request.

Budget:
A budget of $ 123,250.00 has been set for the Clippership Wharf Public Art Project. All costs including artists' fee, travel, engineering, materials, fabrication, transportation and insurance are expected to be within the assigned budget. Lighting, footing, sales tax and art consultation fee are exempt from the budget. The artist will be paid in three equal payments from the Sunne Savage Gallery, art consultant for Lendlease Clippership Wharf LLC.
Project Goals:
With the existing thriving arts community in East Boston, and the ICA Watershed's projected opening in summer 2018, Clippership Wharf is an exciting opportunity for a regional sculptor(s) to create an East Boston inspired masterpiece. The sculpture, seen by city street and harbor, will elevate the location's aesthetic and cultural appeal. It is our goal to select the best person(s) for the project and encourage them to engage the community, the site and the viewer with their sculpture.

Eligibility:
Open to professional artists and artist groups within New England. Artists must have experience with projects of comparable budget, scale and scope.
Restrictions:
The sculpture will need to be designed to sit at grade atop a pre-existing concrete footing measuring 20-feet in diameter and 1 foot depth. The weight load of the location will range between 200 and 500 pounds per square foot. Lendlease and the Sunne Savage Gallery requests that the sculpture be low maintenance and highly durable against salt air and harsh weather. We request that the artist takes public safety into account. All submissions will be subject to Lendlease's Global Minimum Requirements for safety.
Application Requirements:
Resume (4-page maximum).
10 Examples of art work (20 images maximum).
3 Recommendations from art professionals.
Artist Statement and Artist's approach to commissioned sculpture (1000-word maximum).
Current certificate of insurance.
How to Apply: Submissions to this RFQ can be summitted via callforentry.org
Selection Process:
Completed RFQs will be reviewed by a panel representing the city of Boston, the art community, the neighborhood of East Boston, and Lendlease Development. Three finalists will be awarded from the RFQ pool. Finalists will be awarded a $2,500 stipend to design and present their proposals to the Panel for final selection. The finalists should expect that presentations will be on view for the public during the two week selection period. The selected sculptor may be required to give a presentation on their design.
Selection Criteria:
The Artist(s) will be selected based on their experience and portfolio. Community involvement and narrative are important to this project. Placemaking is key as the location of the sculpture is set within a green space accessible from the city street and harbor walk. It is also visible from Boston Harbor and will be close to the ICA Watershed space.
Timeline:
Date: Scope of work:
09/15/17 RFQ Deadline 11:59pm Mountain Time Zone.
10/01/17 Panel meeting to select finalists. Award 3 finalists for Clippership Wharf Public Art Project
11/15/17 Finalists present sculpture designs. Display the finalist's designs in a public place in East Boston.
12/01/17 Panel meeting to select the winning sculpture design. Notify selected Sculptor of their winning design.
Finalize lighting and footing plan with Sculptor.
09/15/18 Sculpture installation.
10/01/18 Ribbon cutting event.

Lendlease, in its sole discretion, reserves the right to adjust the above Timeline, cancel this RFQ, or vary the selection process, any information, requirements or procedures; or waive any or all of the selection criteria.

Questions about the RFQ can be directed to: Christina Godfrey
Sunne Savage Gallery, LLC.
135 Cambridge St.
Winchester, MA 01890
Cell: (508) 667-1062
ChristinaMaryGodfrey@gmail.com

About Lendlease:
Lendlease is part of a leading international property and infrastructure group. Listed on the Australian Securities Exchange and with circa 12,000 (June 2016) employees worldwide, Lendlease's capabilities span the property value chain. The Americas region, headquartered in New York, offers core capabilities in development, construction, communities and investment management services.
Our Vision - To create the best places
The Lendlease Group works closely with clients, investors and communities to create unique places. Places that leave a positive legacy and inspire and enrich the lives of people around the world. We do this through putting safety first and delivering innovative and efficient solutions which provide long term sustainable outcomes for a range of stakeholders.
www.lendlease.com
Print this Page
View Legal Agreement